Travel Trends in 2011
with Emily Kaufman, The Travel Mom
I recently caught up with the Travel Mom, Emily Kaufman, and she brought me up to date on the some of the travel trends she's seeing and is forecasting for 2011. The biggest trend is that travel is "back" and the good news is that the great travel deals won't go away and you're going to continue to see credits available at hotels, value added packages, and cruises – with so many new ships continuing to be added to cabin inventory – will have great deals.
Travel technology and the latest apps that make travel easy are trending in travel. Since Emily travels a lot as a soccer mom and travel expert, she is in unfamiliar areas frequently when she travels. She told me that she uses the YP mobile application that helps her find everything she needs when she's on the road with her family. If you need to get Children's Motrin for that unexpected kid's fever at 11 pm, the app will show you the drugstores nearest to Grandma's house. Or if you find yourself on the road with a car full of hungry kids, you can search for restaurants nearby that are clean and open – and get maps and directions to get there. You can get the app for the iPad, iPhone, BlackBerry, Palm and Android and for more information, or to download the app, just go to ypmobile.com or go directly to the app stores and search for "YP."



Avoiding Aches & Pains with Traveling. We all know the about the TSA headaches, but what you might not know is that a recent survey reports that 75% of Americans have aches and pains when traveling. That's why it's so importance to arm yourself with a handy items in your carry on bag before you fly and find yourself in pain. You can apply a ThermaCare® HeatWrap on a trouble spot like your neck or lower back for all day pain relief and it can also be worn under your clothes when you travel. This is actually more effective for back pain than the maximum dose of acetaminophen, the medicine in Tylenol® (after eight hours). These wraps provide a heat therapy that penetrates deep into your muscles and joints that really helps alleviate pain and you can get more information about how they work at ThermaCare.com.


The Bed Bug Buzz – New Product for Travel. Now, no matter where you're staying this holiday season, bed bugs may be an issue. They have been found on airplanes and in reputable hotels and stores in all 50 states. There is a new product that is a great solution to this outbreak that is a pesticide-free treatment and proven 100% effective in killing and preventing bed bugs. Stop Bugging Me! is safe for the entire family, including pets, and you can pack a 3 oz travel-size spray bottle with you and have it with you at all times when you travel. You spray it on any bed bug prone or infested area like mattresses, bedding, linens, and luggage. They have two sizes that cost under $20 and you can purchase it online at StopBuggingMe.com.

Handling Travel Delays with No Worries. No doubt about it, travel delays can be stressful for everyone. You can use technology first to find out about delays in advance and have a back up plan including phone numbers or email addresses programmed in your phone so you can let your family know about delays – especially if you have someone picking you up at your destination. Also, make sure you have a boredom buster bag for the kids with games, books and electronics so they don't cranky.
Follow Emily Kaufman on Twitter @TheTravelMom.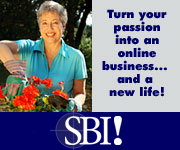 Marianne Schwab
TV Travel Show Producer
Best Travel Deals Tips

Back to Best-Travel-Deals-Tips Home Page
---