Best Travel Deals Tips
from TV Travel Show Producer
The best travel deals are easier to get than you think but a lot of people just don't know how to get them. That's why I've put together this website featuring my best travel deals tips. With my travel advice, I can help practically anyone take five-star vacations at two-star prices. For over twenty years, I have been collecting money saving travel tips as a travel producer for high profile television programs. I have also been a road warrior and learned a lot of travel tricks, insider secrets, and ins-and-outs on how to get value packed vacations for less -- and without using press credentials to do it because I travel just like you do. So let's talk about travel dreams. Have you ever imagined yourself traveling the world and going to places like Paris, Rome, or London?
Has It Ever Been Your Dream to:

• Swim with dolphins in the Bahamas?
• Take a gondola ride on the Grand Canal in Venice?
• Picnic in the Swiss Alps?
• Watch a live lava flow from a volcano in Hawaii?
• Climb the Great Wall of China?


Do you have these sorts of travel dreams, but think you can't afford to travel? Well, I help people just like you learn how to get the best travel deals, take amazing vacations on almost any budget and make your travel dreams a reality with great vacation planning tips and much more.

Take a $99 Cruise and Fly First Class to China for $99!
Did you know that in the past couple of years, I've taken a $99 cruise to the Bahamas with an ocean view room and I only paid $99 for a first class round trip plane ticket from Los Angeles to Beijing? Those are just a sample of some of the best travel deals I secured with the travel tips I'm going to share with you. I am so excited that you found my website so that I can share my insider travel secrets I've been collecting for over twenty years as a travel producer for television including:

• Five Big Travel Mistakes that Cost Big Bucks
• Hidden Costs of Cruises
• Why You Need Trip Insurance
• How to Choose the Best Airline Seats
• Everything You Need to Know About Passports & Visas
• How to Avoid Jet Lag
• Money Saving Tips to Using Your Cell Phone Overseas
• Road Trip Travel Tips
• How to Get Paid to Travel


Some of the best travel deals I can show you how to get include:
• $49 Cruises to Cozumel

• A 2-Bedroom Villa at Disney World for $299 for the Week
• One-Week at a Four-Star Hotel for $149 in Madrid, Spain

I know these prices seem unbelievable but they are absolutely true published vacation deals I have found and verified.


TV Travel Show Producer Shares Her Travel Tips and Secrets.
It all started when I was Senior Segment Producer for a TV program hosted by Robin Leach during the late eighties and into the nineties called,
Runaway with the Rich and Famous,
and my job was to design and create five-star luxury vacations for celebrities (and send a video crew to capture the magic).
During my season with Robin, I sent celebs to over 25 countries and determined what locations, hotels, restaurants and local sites of interest would be shot at each vacation destination to be featured on our program.
Now, we can't all travel with a "money no object passport," but I have discovered many travel tips and tricks along the way to get the best travel deals and take amazing four-star and even five-star vacations at what are basically two-star prices at web sites like LuxuryLink.com
. You see, I love to travel, but I hate paying full price for any trip that I take.

Budget Prices, Not Budget Travel. As a television producer, I also don't do "budget" travel. You know what I'm talking about -- like youth hostels or budget hotels -- I absolutely always stay at nice hotels, but I do always travel on a budget. You don't have to be a TV travel producer, like me, to get the best travel deals, deep travel discounts and even travel for free. As a matter of fact, all of my travel tips on my travel web site have to do with my own common sense of leveraging dollars I'm already spending, making wise choices on where I spend my travel dollars and participating in inexpensive travel programs that offer deep travel discounts.
These exclusive travel tips I am sharing with you here have literally saved me thousands of dollars on vacations. I also share many tips on how to save once you get to your destination by connecting you to deals to save up to 55% on theme parks in the U.S..
Now, I would love and absolutely adore helping you discover a world of ways to see the world and get the best travel deals!
I update Best-Travel-Deals-Tips.com frequently, so please subscribe to my monthly newsletter, Travel Talk. It tells you each month about the new information that I have added, including interesting travel deal tips, stories and favorite deals and travel trends that are coming up on my radar.


Also...Please subscribe to my TV Travel Show Producer Blog. By subscribing to the RSS feed (see the left column), you keep up-to-date with all the new Best-Travel-Deals-Tips.com pages as they go up, as well as all special postings. What's an RSS feed?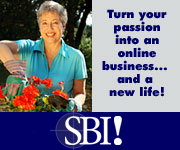 Marianne Schwab
TV Travel Show Producer
Best-Travel-Deals-Tips.com
---