New Ways to Save on Family Travel Trends this Summer
The Travel Mom, Emily Kaufman
Shares Travel Tips
American household budgets are stretched and families are looking for new ways to save on the classic American tradition – a summer vacation. From airfares to hotel stays to baggage fees, vacation costs can add up and rising fuel prices make road trips and air travel more expensive this year, but a fun summer vacation is not impossible if you know a few tricks to stretch your travel dollars you can pack extra value and extra fun into your trip.
I recently caught up with the The Travel Mom, Emily Kaufman, and she shared some new ways to save on family travel trends this summer. With gas prices once again on the downward trend, she has some secrets for getting more for your summer vacation dollar while having fun with kids on the road.


Find Family Friendly Hotels with Extras
Find Family Friendly Hotels that Include More Extras. In the summer, families are always trying to squeeze in more family fun and one more weekend getaway into just three short months. In fact, a survey from Embassy Suites Hotels and Parents magazine revealed that more than one-half of families only "dabble" with vacation and take short one- to two-night getaways here and there.
Embassy Suites Hotels is known for giving families MORE with every stay including two-room suites and a free cooked-to-order breakfast each morning. Along with helping families get more out of their vacation days, you can enter the "Get More Vacation" Facebook contest to win one of five week-long trips and $10,000 to spend on your vacation. Just upload a photo of your family's "vacation face" and explain how you'll get the most out of summer travel. You know what we're talking about – that excited, happy look you get when you've finally booked your vacation. Enter now for a chance to win at Facebook.com/EmbassySuitesHotels before the contest ends on July 20th. You can also book your family getaway at EmbassySuites.com.


Conquer the "Are We There Yet" Syndrome
Keep the Kids Entertained and Conquer the "Are We There Yet" Syndrome. The key to conquering the "Are We There Yet" syndrome is to keep the kids entertained when you're traveling which is why Emily always recommends a boredom buster bag. Here's something new that combines two favorite toys for boys: dinosaurs and cars. VTech® Switch & Go Dinos™ are dinosaurs that uniquely morph into vehicles to provide an interactive 2-in-1 play experience. Kids can personalize them with cool electronic features on the LCD screen and choose animated dinosaur eyes for the dinosaurs, driver faces for the cars and then add sound effects that really bring them to life. They start at just $15.99. The four Starter Switch & Go Dinos are available now at Amazon.com and VTechKids.com and all seven unique dinosaur-vehicle toys will be at major retailers this Fall.


Hawaiian Style for Little Ones
Little Ones Get Stylish and Can Go Hawaiian. Also, if you're traveling with little ones this summer, you'll want to pack Huggies Hawaiian Diapers and Wipes. Their new tropical-inspired design has a tiki-twist on regular diapers plus an improved Leak Lock® protection. For every pack of Huggies Hawaiian Diapers and Wipes purchased, the Huggies Every Little Bottom program will diaper a baby in need for one day. You can also help the fight against diaper need and upload a photo of your summer-ready little one to Huggies Facebook page to create an animated dancing Hula Baby video. For each animation created, liked or shared Huggies Every Little Bottom will diaper a baby in need for one day. Like all Huggies Little Movers diapers, Huggies Hawaiian Diapers are shaped to fit with proven leakage protection that moms have come to know and trust from the Huggies® Brand. You can find out more at Huggies.com.


Ways to Organize and Save When You Travel
Ways to Organize and Save When You Travel. Nowadays, there's an app for almost everything when it comes to travel and mobile devices. You should always make sure your phone has all the important numbers you're going to need for your trip including the number for the airlines, car rental, and hotels where you're staying. For pre-planning your trip, there's nothing like a good old-fashioned check list and paper itinerary for when batteries go down and you can't access your PDA.


Best Way to Get Discounts
Best Way to Get Discounts at Your Destination. Check out the local tourism office website where you're visiting since they usually have lots of local deals and great tips on what to do when you're there, but check it out before you go so you can make plans. During the crowded summer months, you don't want to miss out on fun things to do because they're sold out. Also, if you're on Twitter or Facebook, ask for tips from followers and friends at your destination. It's a great resource for insider tips.
We hope you've enjoyed our tips for summer travel and family trends. We'd love you to follow us on Twitter: @TheTravelMom and @TravelProducer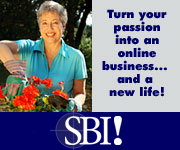 Marianne Schwab
TV Travel Show Producer
Best Travel Deals Tips

Back to Best-Travel-Deals-Tips Home Page
---