Travel Questions? Contact Us


Your Feedback & Travel Questions
Are Very Important to Me!

You know, I have a lot of the best travel deals tips but if there's one thing I know it's that I don't know everything so I relaly value your feedback and would love to hear from you.

Let me know your travel questions, any travel tips you'd like to see me cover on my travel web site or travel tips you'd like to share on how to get the best travel deals, and let me know if there's any direction or leisure travel consultation I can offer you as I want to help you discover a world of ways to see the world.




• Do you have a travel story about how my best travel deals tips and travel advice have already saved you time and money on a cheap vacation? Let me know the details and we'll share them here!

• Do you want more information about the DreamTrips Membership? I've already been on three DreamTrips so I can answer your questions or direct you to someone who can answer them if I can't.

• Do you want more information about the LTC package or are you open to joining my professional travel team to make an additional income over and above what you're currently doing? Let me know. We're looking for dedicated, fun people with integrity and a positive attitude who love to travel (even if you've never traveled before) to come work with us. No experience is necessary, you can live anywhere in the United States, but you must be coachable, trainable and teachable and we'll help you be unstoppable in making your travel dreams a reality.


Contact me here and I'll respond to you at my earliest opportunity. If I don't respond in a timely fashion, please understand that I may be in production or out traveling the globe.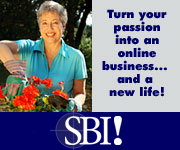 Happy Travels!
Marianne Schwab
TV Travel Show Producer
Best Travel Deals Tips

---
Back to Best-Travel-Deals-Tips Home Page