Travel Vaccinations:
It Could Well Be Do or Die
Everyone needs a vacation. As people travel far and wide across the globe and enter into foreign lands it's crucial to arm yourself with as much knowledge as possible. In many countries disease and illness are considered the norm. When sanitation is limited and normal childhood vaccinations are not readily available like here in the US, disease runs rampant and can quickly get out of control.




Why It's Important to Get Proper Vaccinations
Not all foreign countries carry the same health risk and so the number and type of vaccinations needed will vary according to your destination. Speaking with your Doctor about your destination is crucial to best determine what vaccinations should be administered. Although spending money on getting poked is not the highlight of everyone's day, it is imperative to understand that these vaccinations are important to your health and the health of others. Although we've been taught for many years that washing hands will be enough to stopping germs, this is definitely not sufficient when travelling between countries and regions with various levels of health and infection risks.
First and foremost, the most important thing you should confirm is that you and your family are up to date on all routine immunizations. You should also start your quest for vaccination 4-6 weeks prior to your departure as it sometimes takes this long along for an immunization to take effect within your body. The most common and routine vaccinations from childhood to adult are tetanus, polio, measles, mumps and hepatitis. Although these vaccinations provide general protection against the most common illnesses and infections, you should ensure that you consult with your Doctor for any country specific vaccinations that might be required by the World Health Organization or local authorities.


What Vaccinations to Get
The most common vacations when traveling are:
Yellow Fever
Influenza ( Flu Shot ) Chickenpox, known as varicella
Measles-Mumps-Rubella (MMR)
Hepatitis A and B
Polio
Diphtheria-Pertussis-Tetanus ( DPT )
Typhoid
In some cases a Rabies vaccination


By not vaccinating yourself you are putting your health as well as others at risk. The CDC has recommended vaccinations for destinations from the Caribbean to Iraq. They are divided into three segments: Required, Recommended and Routine. Your physician will know exactly which vaccinations are required and recommend others depending on the need and destination. Be sure to disclose to your Doctor important factors including all destinations, the season at the time you are planning your trip, any pre-existing health concerns you have, whether you are spending time in rural areas and around animals and any previous immunizations you have had or are not sure you have had.
The purpose of being vaccinated is to prevent disease and sharing it across boarders. Many of the diseases you can encounter are highly infectious and can be fatal and it is our responsibility to ensure adequate protection when travelling abroad. For additional info on how to stay safe during your travels, consult Essential Travel's advice on ensuring holiday health.


Contributing Author: This handy travel advice was brought to you by Manuel Berndorfler, contributing author, and Airport-Parking-Quote.co.uk, for the best deals on Stansted Airport Parking. Article Source: EzineArticles.com
Producer's Note: If you think that travel vaccinations are just a suggestion then take note. George Clooney has perhaps learned this important lesson first hand when he contracted malaria on a trip to the Sudan in late 2010. The World Health Organizatione reports a risk of malaria in more than 100 countries and says about 30,000 international travelers get the disease each year. Malaria is a serious, sometimes fatal disease contracted by a mosquito bite and Clooney's illness highlights the risk that travelers face. According to the Centers for Disease Control and Prevention, symptoms include high fevers, shaking chills, and a flu-like illness. So see your doctor and take preventive drugs such as chloroquine phosphate and mefloquine before you go. For more information about travel vaccinations needed for international travel visit the CDC website.
Navigating the world travel vaccinations can be very confusing and overwhelming when considering international travel. When I was doing a lot of international travel a few years ago (from China to Jamaica), I went to a local Passport Health Center. It was a great experience where I was seen by a nurse practitioner and for me, was less expensive than my insurance plan.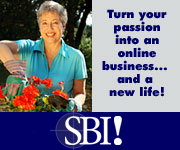 Marianne Schwab
TV Travel Show Producer
Best Travel Deals Tips

Back to Best-Travel-Deals-Tips Home Page
---