How to Save on Summer Vacations
Including Last Minute Getaways
Looking for tips on how to save on summer vacations without breaking the bank? From airfare to hotel stays to baggage fees, vacation costs can add up. With rising fuel prices making road trips and air travel more expensive, a last minute summer vacation may seem impossible.
I recently caught up with The Travel Mom, Emily Kaufman, and she shared some ways to cut costs on that much-needed getaway without sacrificing a true vacation experience. According to Emily, making simple tweaks can each save hundreds, even thousands of dollars on your last minute getaway.



Travel Tip #1: Leverage money you're already spending on travel with cash back programs. First, if you're traveling with a family of three or more, consider a "drive-to" destination within 1000 miles from home. Summer airfare and baggage fees can add up, especially at the last minute, so road trip vacations are a great way to save, particularly if you use a credit card that gives you cash back on travel purchases. For example, with Chase Freedom, you can actually earn cash back on big ticket items like hotels and gasoline when you travel. From July through September, card members get 5 percent cash back on up to $1,500 on travel purchases, including gas, hotel, and airline purchases. By using the Chase Freedom card, you can save more on your summer vacation, whether you're filling up a gas tank, reserving a hotel, or booking last minute airfare. You can get more info at chase.com/freedom.



Travel Tip #2: Look for giveaways and sweepstakes. In addition to cash back programs, hotels are offering some great incentives for summer travel.
Now through Labor Day Weekend 2011 – DoubleTree by Hilton has great summer hotel specials all over the country along with a Sweet Rewards Sweepstakes, where you can enter to win weekly getaway prizes every time you stay with them and a grand prize of up to 1,000,000 Hilton HHonors Bonus Points, their hotel loyalty program, that can be used anywhere in the world.
It's all part of sharing their new look and new name. And who doesn't love those sweet chocolate chip cookies you get every time you check in at their hotels and resorts? They're celebrating the 25th anniversary of that sweet treat this year.
You can enter every time you check in at their more than 250 hotels and resorts around the world at doubletree.com/sweetrewards.



Travel Tip #3: A little planning before you hit the road can save hundreds of dollars on your vacation. If you're doing a road trip vacation, one of the easiest ways to save is bring your own meals and snacks for travel days and during your trip. Not only is it healthier than drive thrus, it'll save you hundreds over a week long vacation. No one expects an emergency when you travel, like a broken arm or earthquake on vacation, but not having a plan for these possibilities can cost you hundreds, even thousands of dollars.



Travel insurance covers monetary damages for costs like a trip cancellation, but travel assistance provides you with unexpected emergency medical transportation for everything from road trips and camping to cruises and international tours. On Call International has coverage any time you travel more than 50 miles from home including emergency evacuation to the hospital of your choice, regardless of medical necessity, and much more. A single trip membership is as little as $55 and can save you a bundle in the event of an emergency. You can get more info at OnCallInternational.com.



Travel Tip #4: Travel to off-season destinations for best last minute summer travel deals. The best travel deals are usually going to be off-season places like ski resorts that have great hiking trails and biking in the summer. Also, many Caribbean locations have great deals during the peak of summer. It may be really hot & humid, but its always cool in the water.

Travel Tip #5: Biggest savings tip most people don't know about is a new online calculator to compare costs of a road trip vs. air travel to your destination. BeFrugal.com has the coolest online calculator to determine if it's cheaper to drive or to fly. You just fill out your trip information – where you're starting to where you're going and how many people and it will do the math for you and show you a cost comparison of a road trip over airfares based on current gas prices, airfares, baggage fees, etc. It's at befrugal.com.


BONUS Travel Tip: Check out the official tourism site of your destination for local savings & deals. You should do this BEFORE you go, but great local deals can be found at most destinations by going to the official visitors (or CVB) website. Also, most hotels have the local magazines with great local coupons for all sorts of savings at local attractions and restaurants.


As always, I want to thank The Travel Mom, Emily Kaufman, for her great tips on how to save on Summer vacations. You can follow Emily on Twitter at @TheTravelMom.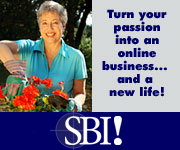 Marianne Schwab
TV Travel Show Producer
Best Travel Deals Tips

Back to Best-Travel-Deals-Tips Home Page
---