Last Minute
Summer Travel Tips & Mini-Vacations
With The Travel Mom, Emily Kaufman
If you're trying to squeeze in a last minute summer vacation before the kids go back to school but haven't made any travel plans? Don't worry. If your budget is tight and you're concerned you've missed out on travel deals, you're in luck. I recently interviewed The Travel Mom, Emily Kaufman, on the beach in Greater Fort Lauderdale and she has some creative ways to take a last minute summer vacation without breaking the budget. You may think you missed out on travel deals for the summer, but it's not too late to plan your summer vacation. Although you can definitely save by planning your vacation in advance, especially when it comes to airfares, Emily says she's been seeing a lot of great last minute travel deals online every day.
TIP # 1 – Get Great Travel Deals in Destinations Where Summer is Actually the Low Season.
The summer is a great time to get really good rates at the best hotels and low airfares when you think about vacationing in destinations where summer is the low season. One of Emily's favorite vacation spots in sunny
Greater Fort Lauderdale
where there are 23 miles of clean, beautiful beaches overlooking the very blue Atlantic Ocean on the East Coast of Florida. It's gorgeous in summer and you can see for yourself with their Live Beach Cams on the destination's website at
sunny.org
. You can also save 50% on admission to museums, spas, and lots of outdoor activities including golf and kayaking with their special two-for-one "Vacation like a V-I-P" card. That's just a sample of how you can get good deals at off the beaten path summer destination.
TIP # 2 – Save 50% Off Your Vacation by Taking a Mini-Vacation.
One way to save on your last minute vacation is to take a shorter vacation or a mini-vacation. It can cut the cost of your trip in half, especially if you do a road trip to a destination not more than a half-day drive from your home. Mini-vacations don't require weeks of planning but still provide the same basic essentials of any trip: the chance to recharge your batteries, get your mind off of work and take a break from your regular routine. Also, when you're traveling with the kids, look for a hotel that is reliable, kid-friendly and has all the amenities they need, like the
Hilton Garden Inn
. Between now and September 6th, with the
HHonors 'Great Getaway Promotion'
you get 20% off the Bed 'N Breakfast rates plus get a delicious cooked-to-order breakfast for up to four adults staying in the same room. And kids 12 and under eat breakfast for free.
HGI.com
has a list of participating hotels all the details.
TIP # 3 – In the World of Travel, Loyalty Has its Rewards so "Be Loyal."
If you're looking for a last minute getaway, check into your
loyalty reward programs
as you might have enough reward points for a mini-vacation. It's important to be "Be Loyal" since hotels, airlines, cruise lines and rental car companies all reward their loyal customers with great travel perks. Loyalty means free upgrades, priority check in, preferred seats, free baggage check and dedicated telephone numbers for faster service. Cruise Lines even host special events on board for their loyal members and are given priority tender tickets and priority dinner reservations.
TIP # 4 – Road Trips are Easy and Less Expensive Last Minute Vacations.
A
road trip
is probably one of the easiest and least expensive last minute summer vacations you can do since you can save by not paying a huge airfare. The most important thing to remember is to book your hotel in advance and make sure, in addition to your GPS system, that you carry real maps with you as they can really help if come across unexpected construction and need to take detour in an unfamiliar area.
TIP # 5 – Official Tourism Websites are a Great Source for Travel Deals at Your Destination.
Check with the official tourism site where you're visiting as you can almost always find great deals there with discounts on attractions, dining deals, hotel deals and so much more.
Behind-the-Scenes Production Notes
Greater Ft. Lauderdale Sea Turtles. One of the challenges of producing a live TV event from the beach in Greater Ft. Lauderdale was navigating around the nests of the sea turtles. This is a very serious matter as endangered sea turtles make their way onto Greater Fort Lauderdale's eight moonlit beaches to lay their eggs deep in the sand, as they have done since the age of dinosaurs.
Since Florida is one of the most important nesting areas in the world for Loggerhead sea turtles, Greater Fort Lauderdale is doing its part to help protect and create a nurturing environment for the turtles with the dimming of lights along the beachfront, conservation programs, and hatchling relocation efforts to help ensure survival rates are high. About one in 1,000 hatchlings will survive to produce offspring.
On the day of production on the beach of the Pelican Grand Beach Resort, we could not turn on any production lights until sunrise as the turtles, by instinct, go toward the light (which should be toward the ocean). If they go toward shore instead, they can perish. In order to protect these endangered sea turtles, there's a "light's out" policy along the beach properties to ensure that the turtles go toward the sea.
Of the eight species of sea turtles worldwide, the three that nest on Greater Fort Lauderdale's golden sands from March through October include: the threatened Loggerhead sea turtle, which formed 1,809 nests in 2009, the endangered Green sea turtles, which had 71 nests in 2009, followed by the Leatherback turtles, which had 45 nests in 2009. After 45-55 days of incubation, more than 1,900 nests hatched in Broward County resulting in more than 150,000 hatchlings making their way to the ocean last year.
This is a unique experience and wonderful to see the beach community pulling together to protect the sea turtles. You can get more information at sunny.org.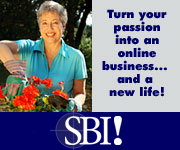 Marianne Schwab
TV Travel Show Producer
Best Travel Deals Tips

Back to Best-Travel-Deals-Tips Home Page
---