Inspiring Travel Pros & Peeps
to Follow on Twitter
Sure you could go to my Twitter page and figure this out, but 140 characters won't let you know why I follow who I follow on Twitter.
Before I started tweeting, I thought Twitter was for the birds, quite frankly, but I have found it not only to be fun, but very valuable on many levels. I've connected with major players in the travel industry that I would not have been able to meet otherwise and learned travel tips and tricks that only comes from sharing info with seasoned travelers.
So if you love to travel and like to tweet (or if you're just getting started on Twitter), feel free to look at my list of who the players are on Twitter in the world of travel - and some others I follow because of my varied interests. I also follow many travel publications, airlines, cruise lines, tourism offices and hotels, but this list is mostly about the tweeps.
NOTE: This page is a work in progress and I'm constantly adding to it. Thanks for your patience.


Legends in Travel and TV Travel Show Pros:
@TheTravelMom
You know Emily Kaufman as The Travel Mom from her frequent contributions to Good Morning America, for writing for publications including Woman's Day, For Me, and 805 Living. She is also the author of The Travel Mom's Ultimate Book of Family Travel from Broadway Books. She has two children in college and also travels frequently with her twin six-year-old nieces. Emily is dedicated to offering great advice for people who want to experience wonderful trips with their families.,As a leading expert in leisure travel, she tweets on meaningful info to make travel less stressful and more enjoyable for everyone! Emily is a veteran of 100's of TV and radio interviews and she was a regular travel contributor to Good Morning America. I currently produce projects for Emily for our travel clients and provide television news exposure on current travel trends.
@TracyGallagher
You' know TracyGallagher from her years hosting programs on The Travel Channel. Tracy offers a wealth of insider information for every aspect of travel and family vacations in the United States and around the world. She's hosted several television series and specials and was The Travel Channel's "go to" travel expert and network host for nine years. Tracy also co-anchored the magazine-style daily one-hour strip, Travel Daily, traveling the world collecting stories. She is a travel expert/host/news reporter who can't wait to take a trip and share great tips through tweets. I've had the pleasure of working with Tracey on a couple of projects including a LIVE TV broadcast from the Queen Mary.
@SamTravels
Samantha Brown became a travel host in 1999 when she auditioned for the Travel Channel when they needed a travel host. She didn't even know what a "host" did at the time, but she obviously impressed the producers. Samantha accepted the invitation since travel was her passion from childhood and now she has traveled in the entire globe in what she says, "is the best job in the world." I agree. I recently met Sam and she's as sweet and genuine as you see on her programs.
@PaulineFrommer
Pauline Frommer is not only the daughter of legendary travel icon, Arthur Frommer, she is the creator of the award-winning Pauline Frommer Guidebooks (14 in the series), radio talk show host, blogger, proud mom of two & insatiable wanderer. I met and interviewed Pauline at the L.A. Times Travel & Adventure Show. She's as warm and friendly as she is knowledgeable on the world of travel and will give you down-to-earth advice.
@PeterSGreenberg
Peter Greenberg has been filing broadcast travel reports for over 20 years on ABC, NBC, and is currently the Travel Guru for CBS, AARP, Forbes, others. He is known as the "Travel Detective" based on the title of his best-selling book on travel advice. I produced for Peter when I was a producer at ABC-TV in Los Angeles and we even flew to Finland's Arctic Circle to shoot a whimsical "Search for Santa" for our TV viewers.
@ElliottDotOrg
Christopher Elliott is a consumer advocate for National Geographic Traveler, Tribune Media Services and The Washington Post and author of his own popular travel blog. Christopher really has his finger on the pulse of the what's ticking in travel with his timely updates and thorough reports. I'm always impressed with his take on travel and he's one of the best follows on Twitter in the travel world - in my humble opinion.
#TT Travel Pros @TheTravelMom @TracyGallagher @SamTravels @PaulineFrommer @PeterSGreenberg @ElliottDotOrg




Fun Travel Gals:
My living list of fun travel gals I follow on Twitter keeps growing and evolving so check out my short profiles of these women on Twitter. I know that you'll enjoy their tweets and Twitter conversation as much as I do.
Fun #TT Travel Gals: @Heather_Poole @journeywoman @WellnessTravel @Lori_Moreno @poohstraveler @HotelHostess @JenniferMiner @KaraSW @BethBlair @SoloFriendly @santafetraveler @ZipSetRachel @southwestliz @TravelingWithS @FarewellTravels @TravelsWithTwo @Soultravelers3 @TravelingTeri @Click2TravelNow @DiscoverNorCal @hiptraveler @QuirkyTraveller @EileenEEO @elitetravelgal @enchantedtravel @PatriciaVance




Travel Guys with Adventure
Looking for travel adventure, fun and lots of great travel tips? Then check out these travel guys with adventure in their blood that I follow on Twitter. This is a list that keeps on growing so check out my short profiles of these men on Twitter. I'm sure you'll meet many of them in #TTOTs and #TNIs.
[TBEX L.A. Launch at Millenium Biltmore in Downtown Los Angeles. L-R: @EverywhereTravel, @NomadicMatt, @TravelProducer, @JohnnyJet.]
Fun #TT travel guys with adventure to follow: @johnnyjet @EverywhereTrip @NomadicMatt @landlopers @TravelAnswerMan @TravelingTed @budgettravelsac @CharlesMcCool @TravelDudes @ToddWassel @Mike_Gerrard @roniweiss




Travel Bloggers:
@GotSaga
GotSaga is a worldwide social network focusing on the travel industry with a vibrant online community sharing travel tips & destinations world wide. This is a must follow for everyone with a passion for travel.
@ytravelblog
Caz & Craig Makepeace are experts on world travel, working holidays, and family travel - travelling & living abroad since 1997. Their twitter profile also says they're sports fanatics, beach lovers, beer drinkers, and your friend! That is so true. Caz & Craig are very generous and though they may live half the world away down under in Australia, they're as friendly as a next door neighbor. I love these "guys."
@gran_tourismo
Travel writers Lara Dunston & Terence Carter will change the whole meaning of globe trotting sharing their adventures over 12 months, 24 destinations, and countless experiences. They are a must follow for the serious lover of travel!
@travelcanucks
Cameron & Nicole are a Canadian couple behind Traveling Canucks, a blog dedicated to travel, adventure and world discovery. Join them as they explore our amazing world! They also love hockey and beer so naturally, they're a fun follow. For those that don't know, a Canuck is a slang term used to describe a Canadian. It is also the name of Vancouver's professional hockey team, the Vancouver Canucks, hence the name of their travel site!
@theplanetd
I'm a sucker for a good love story. Dave and Deb are a dynamic Travel Duo and fell in love at first sight way back in college. Ever since meeting they have been on the move. It was only a year into their relationship when they relocated from Toronto to Vancouver to pursue their dreams of being famous musicians. They want to prove to other would-be travelers that you don't have to be a professional athlete, expert mountaineer or superhuman iron man to be an adventurer!
My #TT faves @GotSaga @ytravelblog @gran_tourismo @travelcanucks @theplanetd




Sail Away - Great Cruisers and Cruise Bloggers:
Want to know why I have a special cruisers on Twitter list to follow? For all the latest insider secrets on one of my favorite vacations...cruising, of course. I like cruise vacations because all of the hassles of an ordinary vacation are completely eliminated. Here's the quick list of cruisers on twitter I love:
Bon Voyage #TT #Cruise Tweeps @CruiseFacts @CruiseMan3000 @CruisePRGuy @CruiseBuzz @WhiteStarCruises @CruiseRadio @CruisesTravel @CruiseLaw @WindstarCruises @WorldCruiser09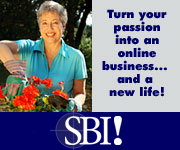 Marianne Schwab
TV Travel Show Producer
Best Travel Deals Tips

Back to Best-Travel-Deals-Tips Home Page
---