Travel Advice and
Insider Travel Secrets
Discover a World of Ways to See the World:
Travel Tips from TV Travel Producer




The travel advice I am going to share with you here will show you how to make your travel dreams a reality. I am so glad you've found me and my travel web site! Now, have you ever imagined traveling around
the world but just didn't think you could ever afford to do it? Me too. Most of us have dreams of seeing the world but those travel dreams may seem out our financial reach. Well, I'm here to tell you that I can help ANYONE see the world and that means people just like you! I have a a world of ways for you to see the world just by being smarter about how and where you spend your money in every day life! With my travel advise, I can show you how to take amazing vacations at prices that seem unbelievable.
All of my travel advice is based on my own common sense of leveraging dollars I'm already spending and making wise choices on where I spend my dollars (and also ways to take free trips and making an additional income in the travel industry - which I show you how to do).
In the past couple of years, I've taken a fabulous $99 cruise to the Bahamas with an ocean view room through my DreamTrips Travel Club that has saved me thousands of dollars on four-star vacations and I only paid $99 for a First Class round-trip airplane ticket from Los Angeles to Beijing . Those are just a sample of great travel deals I secured with the travel tips and travel advice I have for you here at Best Travel Deals Tips.


Some additional travel advice to think about, involves packing. It really behooves all travelers to learn the secrets of packing light. When you buy luggage these days, you need to consider how much a suitcase weighs
before
you pack it. Buy a light suitcase as most suitcases weigh eight to ten pounds
empty
and it doesn't take much to add up to 50 pounds of "stuff" -- especially if you're a girl. On my last two trips to Europe, they made me check my carry-on because it weighed over 17 kilos (about 37 pounds). It's also quite easy to add up when you're carrying a laptop and other electronics. This is a profit center for European airlines and can really ding your budget in the long run.
We are living in a season of great travel deals so don't believe the nay sayers when it comes to the travel economy. In 2006, travel was a $6-trillion a year industry and in 2008 it grew to $8-trillion a year. So whether you just want to save money on your next vacation or you're chasing an online travel deal, this site is loaded with great travel tips to help you with your vacation planning and finding ways for cheap vacations with a five-star value.
My exclusive travel advice includes Top Five Travel Mistakes that Cost You Big Bucks
no matter where you book your trip, cheap vacations through
Reward Programs and Loyalty Programs
which will tell you how I flew
First Class to China for just $99
! And don't miss my section on Travel Clubs as you'll find out how I'm finding cruises for as little as $69. That is is not a misprint or a typo.
So take my travel advice and start saving money on all of your vacations as I help you discover a world of ways to see the world.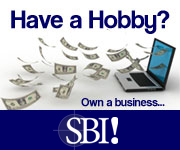 Marianne Schwab
TV Travel Show Producer
BestTravelDealsTips.com
---
Travel Advice:
Tips for Booking Travel Online
Top Five Travel Mistakes that Cost You Big Bucks
Credit Card Reward Programs & Travel Loyalty Programs:
Your Ticket to Free Vacations
Travel Technology: How Smartphones are Changing How You Travel
Travel Safety: Hotel Room Security

Cruise Vacations:

Is a Cruise Ship Vacation for You?
Five Travel Tips for Booking Shore Excursions
Tipping Guidelines for Cruises
Ten Travel Tips for Staying Connected on a Cruise Ship Vacation

Travel Resources:

Embassies & Consulates - Find an Embassy
Tourism Offices - U.S. & Around the World
Back to Best-Travel-Deals-Tips Home Page
---