Overseas Travel:
Top Ten Travel Tips
by Ignatius Tham, Contributing Author
1. Buy Travel Insurance.
International emergency evacuation can cost up to $100,000 or more. In some countries, a doctor visit can cost up to $100 for an office visit and hospitalization can cost up to $5,000. Accidents can happen anytime, at home or overseas, and when they do, travelers can pay dearly if they are not insured.
Where to Get Travel Insurance.
Travel insurance plans are available through Travel Guard and can provide you with coverage for unexpected medical expenses while on a trip.
Other options include MedjetAssist that arranges hospital of choice medical transfer if you are hospitalized virtually anywhere in the world.
Make sure you find out what your travel insurance policy does and does not cover. For more information about travel insurance, check out our article on trip insurance for cruises.

2. Photocopy important documents.
Make multiple copies of your passport, credit cards, itinerary, credit card numbers and hotel information.
Leave one copy with a trusted family member or friend and place the remaining ones into your suitcase and carry-on in a discreet place. We also always keep a copy with us (and we leave a copy in the hotel safe).


3. Make sure your passport is valid for more than six months. Some countries, like China, may not allow you to enter their country if your passport expires within six months of your trip. This is especially true with visas. There are many cases where travelers are asked to turn back home from the destination country due to this problem.


What if your passport is lost or stolen?
Whether you think you have a lost passport or think you have a stolen passport, you need to take action immediately! If you cannot locate it, then you need to report it missing to the appropriate authorities as soon as possible.

4. Pack sufficient prescription and over-the-counter medications and get appropriate vaccinations for country you'll be visiting before you travel.
If you are on prescription medication, remember to pack at least three to five days of extra doses in case you experience a travel delay and you are not able to leave the country. Since over-the-counter medication overseas are expensive (and you may not be able to read the labels), you should bring your own medication. We always pack the following medications for the following possible conditions: flu and fever, diarrhea and stomach pain, nausea, jet lag, band aids, and ointments for sprains or muscle aches.
Never place prescription medications in your suitcases that you check. Since TSA has a limit on the amount of liquids you can carry on board the plane (e.g. 100ml), make sure you have your prescription for any liquid medication or they will not let you bring it on board.
Depending on what country you are visiting, it is important to get certain vaccines before you travel. Check with your family doctor at least three months before your trip as some vaccines needs a period of one-to-two weeks before they are effective.


Not sure what vaccines you need before you travel?
Passport Health has the most up-to-date travel health information. They are in direct contact with the Centers for Disease Control (CDC), World Health Organization (WHO), and world health surveillance sources who constantly monitor outbreaks and other health hazards. With Passport Health, you get the latest developments in travel medicine.
5. Bring emergency numbers for your country's embassy.
In case there is an emergency in the country you're visiting, do you know who to contact? It is always important to have your embassy and consulate address with you including the local phone number.
6. Make a list of items in suitcases or take a photograph of items you pack. Millions of suitcases are lost each year in the airline industry. If one of your suitcase is lost, do you know what items are inside before you make a claim from the airline or insurance? Take a lists of these items, or better yet, take photos of the items in each suitcase. Never place valuables like jewelry or cash in your checked luggage.
7. Do not check in all of your luggage with the airline. Although it is nice to get on a plane empty handed, especially during transit, what if all your luggage is lost? It is always good to keep some clothing with you in your carry-on luggage. The last thing you want to happen when you reach your destination is have only one set of clothing on you. What we do is keep at least one set of everything on our hand carry luggage.

8. Mark your luggage in a distinctive way. You may have noticed that flight attendants' luggage is marked with lots of stickers in a non-organized manner. The reason is to "personalize" your luggage so that no one will mistakenly take your suitcase and you can identify your luggage from a far distance.

9. Find out local laws and customs before you travel. Check out the do's and don'ts of the country you will be visiting before you go. Certain actions that mean very little in one country may mean something completely different (and offensive) in another country. For example, do not kiss in public areas when traveling in the Middle East or you could get arrested.
10. Carry two credit cards from two different banks. If possible, carry credit cards from two different banks. If for any reason on credit card fails (or is lost or stolen), you have a backup card.

Best-Travel-Deals-Tips.com Contributing Travel Expert:
Ignatius Tham is based in Singapore. For holidays, Ignatius and his wife prefer easy budget travel. Check out his travel tips, travel adventures, photos and blog at selfdrivetours.blogspot.com.
Article Source: EzineArticles.com


Best-Travel-Deals-Tips.com Overseas Air Travel Tips:
Ignatius has given us some great tips and I have few others I'd like to share about overseas travel. If you're worried about jet lag ruining your vacation, I've mastered the art of avoiding jet lag so check out my tips.
Finally, your cell phone may not work abroad or it will cost you a fortune if you do use it. Find out five things you need to know when using your cell phone overseas.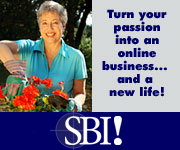 Marianne Schwab
TV Travel Show Producer
Best Travel Deals Tips

Back to Best-Travel-Deals-Tips Home Page
---