Puerto Rico:
La Coca Falls

Puerto Rico's La Coca Falls is located in the El Yunque National Forest. El Yunque is the only tropical rain forest in the United States National Forest System.



The La Coca Falls cascade 85 feet down mossy cliffs close to the road and you can climb up slippery rocks to its base for a close-up view of the waterfalls. I thought it was safer to just use the zoom on my camera lens for my "closer look."


I don't have an SLR camera, just a Canon Powershot and although it takes some nice photos for people like me who need an "idiot proof" camera, you can see Puerto Rico's La Coca Falls "in action" in this video (below) I found on YouTube.



The day we traveled to El Yunque reminded me of another wonderful day I spent on my favorite road trip of all time, the Road to Hana in Maui, Hawaii. We stopped to dip our feet in the tepid waters of the pools at the bottom of many splendid waterfalls, or "cascadas" as the locals refer to them in Puerto Rico.
La Coca Falls is good for quick stop and photo op. PuertoRicoDayTrips.com has detailed information if you want to hike to jungle rivers & more waterfalls on La Coca Trail and have a unique Puerto Rico La Coca Falls experience in the El Yunque rain forest.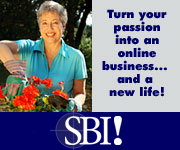 Marianne Schwab
TV Travel Show Producer
Best Travel Deals Tips

Back to Best-Travel-Deals-Tips Home Page
---
Post a Comment About This Topic?
Do you have a story, comment or travel tip to add about this topic? Please share it.