The Best "California" Song
It's Not Really "About" California

My favorite "California" Song is not really "about" California at all. Most of the songs with "California" in the title or in the lyrics often conjure up images of a free spirit lifestyle complete with beaches, cheap hotels, hippie vans and recreational drugs.



Those typical California songs are really not my style - especially with the "cheap hotels" however there is a song that always conjures up images of California for me mainly because it came out during the era of music videos. Wilson Phillips was a popular girl group in the early nineties and their video Hold On was shot on location in two wonderful California locations - the local mountains near Mt. Baldy and some California beaches.
I moved to Los Angeles in 1991 during a time when Hold On was on the top of the charts. I remember driving the streets in my newly adopted city of L.A. and hearing this California song blasting on the cassette tape deck in my car as I learned to navigate the 405 and Los Angeles traffic.
I hope you'll enjoy the stroll down California song history as you groove to the tune and the scenery in the Hold On video below.



Wilson Phillips recently made a "come back" when they resurrected
Hold On
in the hit movie,
Bridesmaids.
Although I was not a big fan of the movie, I loved the Wilson Philips element and once again listening to the best California song ever.
I have more music to drive by with the best travel songs ever featuring planes, trains and automobiles.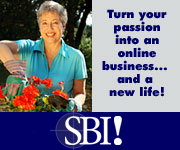 Marianne Schwab
TV Travel Show Producer
Best Travel Deals Tips

Back to Best-Travel-Deals-Tips Home Page
---
Post a Comment About This Topic?
Do you have a story, comment or travel tip to add about this topic? Please share it.