Celebrity Travel Tip
What's in Kirk Cameron's Carry-On
You probably remember Kirk Cameron as the child star of the 1980's sitcom hit, Growing Pains. Well, Kirk has logged a lot of frequent flyer miles over the past couple of years producing Monumental, In Search of America's National Treasure, a provoking documentary that explores the origins of America's earliest pioneers.
Today, Kirk shared this travel tip on his his Facebook fan page detailing what's in his carry-on. You might say he's a bit of a minimalist.




"I fly a lot. Cruising so close to the sun has won me the "Most Radiated" award in my family. My wife hates long flights and bad hotels, while I love the long hours of mile-high peace and the challenge of not checking a bag. Here is my carry-on with all it's essentials for my one day trip to the ALIVE music festival in Akron, Ohio: my "smell like man" Old Spice stick, sturdy shoes, teeth cleaning equipment, favorite grey cords, and notes for my marriage talk. My wife is actually a much smarter packer than I am. She packs emergency back-up wear (hence the more and larger bags), while I am often flying without a safety net. If my cords tear a hole or my shirt soaks up my mocha, I'm toast."


~Kirk Cameron


From Kirk Cameron's Facebook Page.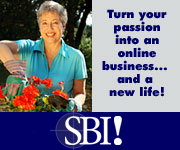 Marianne Schwab
TV Travel Show Producer
Best Travel Deals Tips

Back to Best-Travel-Deals-Tips Home Page
---
Post a Comment About This Topic?
Do you have a story, comment or travel tip to add about this topic? Please share it.