First Cruise Vacation Tips:
How to Prepare For a Cruise
If You've Never Cruised Before
By Laura Malischike, Contributing Author
Are you planning your first cruise vacation? First of all, there are many great online resources to help you book a cruise. Search around to find what fits into your parameters.


Surprising things I've learned about booking and planning my first cruise vacation:
1) Cruises won't allow pregnant women to cruise after their 24th week of pregnancy. Some do not even allow you to start your 24th week while on board. This affected me because I was pregnant, but was able to get on a cruise during my 20th week. You'll need a physician's permission slip (I felt like a young student again!) that will need to be submitted no later than 7 days prior to embarkation (launch date). Why 24 weeks? I asked a doctor friend and she said that a baby born after the 24th week has a chance of survival, whereas before 24 weeks they really don't. Cruise ships don't have the medical facility to deal with such an emergency.


2) Cruise companies make you print your own boarding pass, travel documents, and luggage tags. Make sure you have a functioning printer or know someone who does. If you go through a travel agent, they can print these for you. These documents will also allow you to pass through the port's security station to get to your dock.


3) Make sure you have a current passport. Remember these can take several months to get, unless you want to pay a lot for expediting the process.
4) You have to plan your flights around their guidelines listed on the cruise websites. You should arrive several hours before embarkation. Most cruise lines require that you be at port an hour before the boat leaves. Give yourself about 5-6 hours after disembarkation (returning to port) until your plane leaves. Factor in travel time to and from the port from the airport as well.
5) Carnival, and I suspect others do to, require that all passengers fill out a long worksheet about our flights, our passport numbers, ages, etc. This is filed with the government. I guess they want to know if we are terrorists. It's good that they are thorough.
If you're like me you'll be pretty surprised by the prep work that goes into planning a cruise. However, you'll probably be very excited about your vacation so it won't be so bad, and the leg work won't take too long to complete.
Best-Travel-Deals-Tips.com Contributing Author:
Laura Malischke is an experienced photographer and reviewer. Reviewed by Laura gives you instant access to more free tips and reviews on how to save money while planning your next vacation or trip. [Article Source: EzineArticles.com]


Vacation Photos: 10 Tips for Better Travel Photos


Don't forget to record your cruise vacation adventures with photographic evidence of your good times. Your vacation photos are the best souvenir of any trip. I don't know about you, but I used to come back from trips with terrible photos so don't let this happen to you. Check out 10 Tips to Take Better Photos on Vacation. I have advice on not only how to take better photos, but also what's the best camera to buy, too.


Additional Tips:
Our contributing author, Laura Malischike, has great tips for your first time cruise vacation. I have some additional tips on the
hidden costs of cruise vacations
that will be very helpful for first time cruisers. Also, when you take a cruise, you're going to want to book excursions at your ports of call. This can be exciting and confusing so don't miss my expert travel tips for
booking shore excursions on your first cruise vacation
.
Enjoy your first cruise vacation and "Bon voyage!"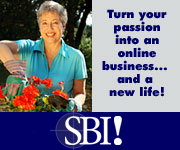 Marianne Schwab
TV Travel Show Producer
Best Travel Deals Tips

---
If you'd like to search Best-Travel-Deals-Tips.com for additional cruise information, travel deals, travel tips, or any travel topic, use the site search below:
Custom Search
Back to Best-Travel-Deals-Tips Home Page
---