Cartegena in Bloom
Flowers are Everywhere

Cartegena is a large Caribbean beach resort city on the northern coast of Colombia and one of the ports of call on a 10-day Western Caribbean cruise on the MSC Poesia. Cartegena was in bloom in December and flowers were everywhere during our tour.



One of my favorite stops was on the top of the hill of La Popa and La Candelaria Convent which had a lovely chapel, beautiful courtyards and fabulous views of the Caribbean, the walled downtown, and the city of Cartegena in general. The statue above was in a courtyard with a flowering hibiscus nearby.



This beautiful courtyard had flowering bougainvillea in vibrant fuschia pink blooms.



A local vendor adorned his mule with similar vibrant fuschia pink bougainvillea blooms. The mule didn't seem to mind.



This terrace at La Popa has a lovely potted garden and overlooks the Caribbean. Views of Cartegena are spectacular from this vantage point..



In downtown, it's not unusual to see Cartegena in bloom and flowers cascading from window boxes.
Have you taken fun photos of flowers in your travels? Share them below!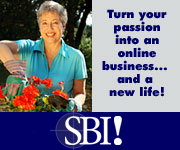 Marianne Schwab
TV Travel Show Producer
Best Travel Deals Tips

Back to Best-Travel-Deals-Tips Home Page
---
Post a Comment About This Topic?
Do you have a story, comment or travel tip to add about this topic? Please share it.