Travel News of the Week
Week Ending June 23, 2012

I have a great collection of travel tips this week from from all my Twitter friends including 18 ways to travel for free (or next to nothing), a first timer's guide to international flights, 13 hidden airline rules everyone should know about, 10 cities in Europe where you'll get the most bang for your buck and more. You may want to bookmark this page as you may want to refer back to these money-saving travel tips from time to time.


18 Ways To Travel For Free Or Next To Nothing
Travel for free or next to nothing? Who's kidding whom? Is that even possible? We assure you, it's very much possible. People do it all the time. You just have to know how. Check out these 18 ways to travel for free or nothing and then tell us what you think. More

From @TravelDudes


A First-Timer's Guide To International Flights
What to expect on that flight from the United States to someplace across the pond for your first European cruise vacation. That's really the focus of this post; to address the concerns of those who have not flown internationally, choosing the safe and convenient Caribbean, Mexico, Alaska or other close-by areas of the world instead. Not that there is anything wrong with that; being safe. Safety is good. Comfortable is good. Safe and comfortable both are really good, thus the huge popularity of cruise vacations.
We watch on TV as daring adventure travelers climb mountains on the National Geographic Channel. We see them brave the elements on the Discovery Channel and even watch as Travel Channel hosts cover the globe, all against great odds. But never really think that these are things we might want to do, you and I.
Hey, guess what? An international flight is a huge, quantum leap from a drive to your local homeport or short flight around the U.S. More

From @CruiseRadio


13 Hidden Airline Rules
Do you smell something funny? Not on an airplane, I hope, because many carriers have rules about odors. If this sounds crazy, do what I did and read your airline"s fine print. You"ll find it in the dense legalese of the "contract of carriage" located on most carriers" websites. What it boils down to is the various conditions under which airlines agree to carry you and your belongings, and when they will refuse you.
Some of this is pretty serious stuff; some will strike you as utterly absurd. I've got examples of both and don't miss No. 13 - my nominee for the Captain Obvious award. More

From @MalloryOnTravel


American Airlines-US Airways Merger: Who Wins, Who Loses?
US Airways Group Inc. (NYSE: LCC) has been very publicly circling AMR Corporation (PINK: AAMRQ), the bankrupt parent of American Airlines. Yet, industry experts express concerns that while a potential merger would be a boon to the labor unions, the flying public would end up footing the bill.
mega-mergers that reshaped the industry in the last decade. As a result, American now competes against much bigger rivals, including United Continental Holdings Inc. (NYSE: UAL) and Delta Air Lines Inc. (NYSE: DAL), which merged with Northwest. American's rivals are not just bigger; they are leaner and meaner after shedding billions of dollars in costs and renegotiating labor contracts. More

From @USAirlinePilots


Tools and Tips for Travelers to the Four Corners
A trip to the Four Corners is on almost everyone's bucket list. It's a place of striking beauty populated by cowboys, Indians and the ghosts of ancient peoples. It is home to many of the country's most popular national parks. It is also a vast, empty land where service centers are few and far between. Here are some travel tips for the journey.
In preparation read a Tony Hillerman book. This great mystery writer caught the favor of Four Corners, its climate and its topography. His fictional characters give an authentic view the Navajo culture. "The Blessing Way" was the first of his 18-book series about Navajo policemen Leaphorn and Chee.
Stock up on maps & apps - Indian Country and other Four Corners maps are essential unless you want to switch back and for from the state maps of Arizona, New Mexico, Colorado and Utah. More

From @SouthwestLiz


Best Value Cities In Europe For Budget Travelers
As many frequent travelers know, budgeting while away is a difficult task. How do you spend your money? Do you go hog-wild on hotels or reserve your spending for meals and outings?
The website, PriceofTravel.com, looks at how much travelers spend around the world--whether it's on a budget or not--and how that can differ from place to place.
The site recently put together a list of the 10 cities in Europe where you get the most bang for you buck, a difficult task in much of that continent, especially for American travelers these days. More

From @NomadicChick


10 Different Places to Visit in China
With flights to Beijing becoming cheaper with the advent of budget airlines such as China Eastern Airlines, a vacation to the oldest country in the world isn't the pricey prospect it once was. And while I'm lucky enough to be living in China due to my work here in ESL teaching, that isn't to say that exploring these ten places is outside of your reach.
It would be too easy for me to rattle off the generic list of places to visit in China suggesting the Forbidden City, Tienanmen Square, the Great Wall of China, and the Terra Cotta Warriors as 'must see'. We all know those places and I think it's safe to say that it's a rare Chinese itinerary that doesn't feature them. So rather than bore you with the generic, I decided I'd suggest ten places to visit in China that I intend to visit in China in addition to the standard ones. More

From @yTravelBlog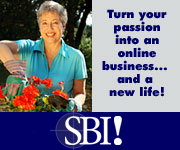 Marianne Schwab
TV Travel Show Producer
Best Travel Deals Tips

Back to Best-Travel-Deals-Tips Home Page
---
Post a Comment About This Topic?
Do you have a story, comment or travel tip to add about this topic? Please share it.