Travel News Roundup
Week Ending June 30, 2012

I have a great collection of travel tips this week from from all my Twitter friends including travel scams to look out for, 50 easy ways to stretch your travel dollars, business class to Europe is on sale, discovering aerotrekking, travel rants on added fees, and more. You may want to bookmark this page as you may want to refer back to these money-saving travel tips from time to time.


Travelers Be Warned! Don't Let This Scam Happen To You
Last month AirTreks' Customer Service team was dismayed to receive a report about a situation at an airline check-in counter that resulted in one of our clients having an unexpected and quite substantial financial loss. Since we're of the mindset that knowledge equals power, I'd like to inform our blog readers so that they can feel empowered to take action if in fact they find themselves in a similar situation.
The scenario, as described to me by a member of our Customer Service team, came to pass while checking onto a flight from Delhi to Milan and then onward to Rio. I won't mention the name of the airline, suffice it to say that it was big enough that you would know it. The details of the incident are as follows: More

From @SoloFriendly




Fees, Reimbursements Among Fliers' Gripes to be Aired
A dozen advocacy groups for airline passengers will line up Thursday to voice their gripes about flying and suggest remedies to a new federal advisory board. Some of the advocates scheduled to testify at the Transportation Department's Advisory Committee for Aviation Consumer Protection say their suggestions include:

•Reimbursing passengers — and making them more aware of their rights — when flights are canceled or delayed.

•Alerting customers to compensation they're due for lost luggage.

•Forcing airlines to combine pricing for all services for which there are fees, such as baggage and seat assignments, so customers can compare ticket prices more easily between airlines. More

Tweeted by @SkySteward




50 Easy Ways to Stretch Your Travel Dollars
We asked Journeywoman readers around the world to tell us how they make the most of their travel budgets. We weren't disappointed.. Your responses were varied, resourceful and exactly what we hoped for. This list of 50 recommendations contains some tips that are useful for travellers who will be on the road for extended periods of time. Others address the needs of women on a one or two week adventure. Some will be appropriate for your style of travel, others will not but we're sure everybody will find some new little money-saving tidbits to incorporate into their next travel plans. Safe, economical journeys, everybody.
1. Use Craig's List. On a recent three week visit to Tucson, I accessed Craig's List - Tucson and found an 18-speed Schwinn bicycle for sale for $25.00 After test-riding the bike I bought it and happily cycled around Tucson during my visit. It would have cost $20/day for a bike rental while the transit system is not very comprehensive in Tucson. More

Tweeted by @JourneyWoman




Business Class On Sale Now!
Now is the time to travel across the pond in luxury with these special Business Class prices to Europe. Purchase your tickets by July 3, 2012, to enjoy these savings. Start travel between July 16, 2012, and September 1, 2012. All travel needs to be complete by September 2, 2012.
For more great Europe flight deals, check out Europe - Main Cabin Flight Deals. Prices shown are each way, based on round-trip purchase on AA.com. Taxes included; restrictions apply. More

Tweeted by @TravelProducer




Adventure Travel: Have You Tried Aerotrekking?
A truly unique experience in an incredible location for low, slow & safe flying in a state-of-the-art Light Sport Aircraft! This event is a full morning or evening dedicated to you - or your group. Lasting from 2-4 hours as weather permits, this is a great opportunity to explore the terrain, sky & sport in general while receiving one-on-one attention both on the ground and in the air! While safety is our #1 concern, the terrain frequently opens up & offers opportunities to get down low (sometimes only a few feet off the ground) and see it all as we cruise about 45mph over the blooming vegetation, wildlife, streams, lakes & the whole eco system - everything up close while we leave no tracks!
Most of flights finish with a trip up to altitude over the landing area to shut the engine off & glide home! Since the trike is a glider before it is anything else - why not take advantage of it?! You'll simply never look at the sky the same, we promise. More

Tweeted by @PamOScott




Foods to Avoid When Flying
Travelers are being advised to remove beans, bread and broccoli from their diet before flying. The three Bs are among a range of foods that can produce two more Bs - belching and bloating - by causing gases in the stomach to expand. The result, known as Jet Bloating, is lose-lose for the sky-high traveller and those within close proximity.
In 2006 a flight in the US was forced to divert and land after passengers noted a suspicious smell in a bathroom. The odor was that of a spent match, lit by a fellow passenger to disguise an unfortunate wind incident. More

From @MalloryOnTravel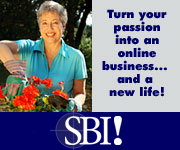 Marianne Schwab
TV Travel Show Producer
Best Travel Deals Tips

Back to Best-Travel-Deals-Tips Home Page
---
Post a Comment About This Topic?
Do you have a story, comment or travel tip to add about this topic? Please share it.