Around the World Trips for Under $50:
Experiencing the World through Food
The other day I was cutting up a pineapple and my mind suddenly was flooded with memories of the Pink Sands Resort on Harbor Island in the Bahamas. It's amazing to me how a bite into a slice of fruit can magically make my brain recall memories of a tropical vacation and it got me thinking. What other foods evoke memories from my vacations? Well, reliving travel memories through food can be as simple to do as stumbling upon restaurants that remind me of places I've visited in my travels.
Over recent years, I've discovered several of such places locally where I live in the Los Angeles San Fernando Valley that means I can take a trip around the world for under $50 – the price of a dinner although usually it's much less. Here are some of my favorite local places that remind me of faraway places and are the next best thing to getting on a plane and being there.


$10 Trip to France (Crepe Xpress)
No trip to Paris is complete without enjoying a crepe sucre. These are most often served with Nutella, bananas or strawberries (or both) and topped with whipped crème and chocolate sauce and then sprinkled with powdered sugar. I've had them in small Parisian cafes and from street vendors near Notre Dame.



Lucky for me I don't have to go all the way to Paris to get a taste of an authentic crepe sucre when I can visit the Crepe Xpress at the food court in the Westfield Shopping Center in Sherman Oaks.



You may think that sounds a wee bit gauche, but this little shop is run by a Parisian named Alex and every item on the menu at Crepe Xpress is not only genuine French cuisine but at a great price and ever bit as delicious as any café I've been to in France. I just went there for my birthday lunch with my friend, Irene (the gal in the photo above), and for me, it's like taking a "trip to France" for just ten dollars! It's also, in my humble opinion, the next best thing to being there. I enjoy Alex's crepe creations since my mind is flooded with memories of Paris with each mouth watering bite. (Westfield Shopping Center in Sherman Oaks.)
UPDATE 2012: This fantastic little crepe shop has moved to the Pacific Center, a beautiful century-old office building, on 6th Street in Downtown Los Angeles (between Grand and Olive).


$15 Trip to China (The Eastern Palace)
I used to drive by this place all the time but never really noticed it until I returned from a trip to China. What caught my eye was the exterior of the restaurant with the bright red doors and it's two Chinese guardian lion statues, known also as Imperial guardian lion or stone lions. They are believed to have powerful mythic protective powers that has traditionally stood in front of Chinese Imperial palaces including the Forbidden City and the wealthy from the Han Dynasty (206 BC-AD 220). The lions are always created in pairs, with the male playing with a ball and the female with a cub. The food at the Eastern Palace served in an authentic decorated Chinese dining room is also quite good. I love reliving my memories of special places I visited in Beijing and found that The Eastern Palace is a very inexpensive way to relive my trip to China through a culinary experience. (14429 Victory Blvd, Van Nuys, CA)


$20 Trip to England (Robin Hood British Pub)
Who doesn't think of fish and chips or shepherd's pie when visiting London? On my trips to the U.K., these were two of my favorite dishes and the Robin Hood does a great job of recreating an authentic British Pub experience in Southern California. But don't stop at fish and chips, there are other great favorites including steak and kidney pie, bangers and mash and a selection of imported ale and lager.



It's also right next door to the Friar Tuck Shop where you can pick up all your British goods. (13640 Burbank Blvd., Van Nuys, CA)


$50 Trip to Switzerland and/or Alsace (Swiss Chef Restaurant)
A meal at the now closed Matterhorn Chef was literally like taking a trip to the Alsace region of France or Switzerland because of the authentic Swiss-German menu, ambiance of the restaurant, and culinary stylings from Chef Ulrich Heugli. Chef Ueli (as he's known) worked in many European restaurants. Maybe that's why the menu reminded me of several restaurants I visited while in the Petite France area of Strasbourg. The food was so special that it was a Christmas Eve tradition for my sister and me when she'd visit for the holidays. Chef Ueli retired for a few years, but recently re-opened in a new location with his new place, the Swiss Chef Restaurant.



My sister and I have been able to continue our Christmas Eve dinner tradition with Chef Ueli at his new dining room. The wienerschnitzel (pictured above) was delicious. Many of the people who dine regularly at the Swiss Chef Restaurant are true friends and fans of Chef Ueli whom you'll often see in the dining room mingling with diners. The food is still excellent, but I do confess that I miss the ambiance of the old location (now Barone's).(13727 Victory Blvd, West of Wooodman, Valley Glen, CA. Swiss Chef Restaurant)

Now if you're in the Ft. Lauderdale area, My sister and I discovered a similar restaurant, Old Heidelberg, that serves up Alsace cuisine and a great German beer selection. The interior décor feels like you have stepped into a restaurant in Le Petite France with delicious wienershnitzel and choucroute dishes and much more. Every delicious moment of this meal transported us to our trip to France as we were on the eve of a five-country MSC cruise out of the local port (900 SW State Road 84, Fort Lauderdale, FL 33315)
So you can see, that once you've stepped off the plane and unpacked your suitcase, there's no reason not to recreate authentic vacation cuisine experiences and relive the travel memories just by taking a bite of food. Bon appetite and happy culinary travels!


Want to Take Better Vacation Photos?


Photos are one of the best souvenirs of any vacation. I used to come back from my priceless trips with the worst photos so don't let this happen to you. Discover my tips to taking better vacation photos. I have some ideas on how to take better photos and what's the best camera to use, too.





I've shared my travel food memories with you, what food sends your memory into a travel tail spin? What restaurant have you discovered that magically transports you back to a favorite vacation?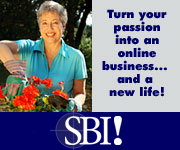 Marianne Schwab
TV Travel Show Producer
Best Travel Deals Tips

Back to Best-Travel-Deals-Tips Home Page
---