Cool Travel Products
Don't you love cool travel products that make your life on the road just a little bit easier? I know I do. I always want to find ways to organize my luggage better and naturally, travel safety is always a concern. Here a just a few of my recent discoveries that are great solutions to common travel issues.
Spacepak from Flight101.com
At first the Spacepak system seems expensive, but it pays for itself in two round trips on any airline that you'd have to pay to check a bag to travel on. Although it may work better for the casual traveler (or someone who can dress casual on a business trip), it is still an interesting system that works similar to the Spacebags you've seen on infomercials but you don't need a vacuum cleaner to suck the air out of the bag, since air vents on the sides of the bags work in a similar way when you zip the space bag shut.
The Flight 001 Exclusive Spacepak system maximizes your carry on suitcase space, while achieving maximum compression so you can always carry on and avoid the baggage fees. With this system, your packed garments undergo a double compression and organization with one side for clean laundry and the other side for dirty laundry.
They're also color coded so if you're like me, then they're a borderline OCD traveler's dream as they organize your bag with a blue Spacepak for clothes, purple for lingerie, yellow for underwear, green for shoes, and an orange toiletry Spacepak with a hook for hanging it in your bathroom when counter space may be at a premium. It's been voted Travel + Leisure Magazine's Product of the Year, but if you want to achieve similar organization for your carryon luggage on a budget, I've found Ziploc Freezer Bags in gallon sizes to be very effective although you may arrive with more wrinkles in your clothes that the Spacepak may avoid.
Want to see how to pack for a two week trip and only take one carryon suitcase? The owner of the Spacepack has put together a great video to explain how this product works.
Video: SpacePak Demonstration
PortaPocket Undercover Solutions
When you travel, women like me have many things we want or need to carry but that can be targeted by thieves including IDs, passports, credit cards, cash, smart phones, hotel keys and more.


Being out of your regular environment adds to your distraction and can make you less vigilant about your things at any given time. Traveling with important items tucked into backpacks, bags and purses make you inherently at risk since these carrying cases are separate and apart from one's body. It's better to keep valuables and the things you need ON your person so you always know where they are.


There are a variety of wearable solutions to this problem, ranging from secret neck safes to money belts and leg wallets. One of the newer and more versatile examples of protective hidden wallets I've discovered is PortaPocket, by Undercover Solutions. This convenient strap-on carrying case system is easy to wear around your thigh, calf, ankle, arm or waist, and has a simple band that wraps around your body where a detachable pocket is mounted.

The interchangeable neoprene pockets are available in a selection of sizes ranging from small, credit card size, up to sizes to fit a passport or medical device like an insulin pump (which my brother would love) or epinephrine pen. The system is designed to wear discreetly under your clothing and is comfortably secure to allow extended wear.


Lock-a-Bye Security Tote Bags
Many of the cool travel products involve security on the road and here's another recent discovery. The Lock-A-Bye is a beautifully crafted, fully secured tote bag that's great to take on vacation and is truly unique in that it allows you to secure your personal possessions while you exercise, enjoy surf, sun, or other activities.
Wherever you may go or whatever you do, the Lock-A-Bye can provide peace of mind and protection. It is a slash resistant tote bag that has a key operated, patented dual locking mechanism that allows you to lock the zipper. For added security, the Lock-A-Bye also has a cable sewn throughout the bag and within the shoulder strap. The handle is designed to release from the locking mechanism allowing the bag to be secured to any stationary object. It effectively makes both the contents of the bag and the bag itself, theft resistant. In addition to all the security features, the Lock-A-Bye is also water and stain resistant.
Video: Lock-a-Bye Demonstration
The product was developed by three sisters; Ann, Mary and Kathy. On vacations, while everyone was swimming, snorkeling and enjoying other beach activities somebody in the family always had to stay behind and watch "the bags." They noticed that everyone from honeymooners to families shared the same problem. So like most inventions, their idea was conceived by necessity. They created the Lock-A-Bye, a fashionable tote bag that they could secure and lock to their beach chairs, allowing them to enjoy activities together.


So I hope you've enjoyed some of my cool travel products I've discovered. Let me know if you have some of your own discoveries and "watch this space" for updates as I'm discovering new cool travel products almost everyday.



Post a Comment About This Topic?
Do you have a story, comment or travel tip to add about this topic? Please share it.
What Other Visitors Have Said
Click below to see contributions from other visitors to this page...

Travel Securty for Women:
PortaPocket Not rated yet
Of course I use these little problem-solvers daily...not just for vacationing! what works best for me is to wear my ID, credit & business cards & a little …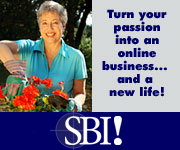 Marianne Schwab
TV Travel Show Producer
Best Travel Deals Tips

Back to Best-Travel-Deals-Tips Home Page
---