Credit Cards with Travel Perks
August 16, 2011 - If you don't currently have a credit card with reward benefits, you're missing out on one of the best ways to get five-star vacations at two star prices.
Using a great rewards credit card for every purchase you make is your ticket to great travel perks and in many cases, free vacations with flights and hotels. I'm a member of Delta SkyMiles Frequent Flyer and American Express Membership Rewards and I just got these updates today from them (although the programs have been around for awhile). Delta and American Express are courting me to upgrade.




The Gold Delta SkyMiles Card
The Gold Delta SkyMiles Card has many perks including your first checked bag is free on every Delta Flight when you use the card to purchase your ticket. That's up to $50 in savings on a round-trip flight and you can earn reward tickets faster by synergizing your every day purchases with your travel purchase. I prefer to fly Southwest when I can because bags fly free, but Delta is my second choice and when I must pay that added fee, this is a possible solution for when I fly Delta. However, I'm also considering another option....the American Express Platinum Card.


The American Express Platinum Card
If you have an American Express card you may want to consider upgrading to a Platinum Card. Sure it has a $450 annual fee, but it's loaded with amazing travel perks. Perks include Airport Club Access for you and your guests to enjoy elite lounge access all over the world (an approximate $1400 value).
Platinum members also get an $200 Airline Fee Credit to spend on incidental charges annually, including ticket-change fees, in-flight meals, extra baggage, entry into airport lounges and more with the airline that you select.
If you're a frequent flyer and travel on business, the next time you purchase airfare with an OPEN® Card, you could get more Membership Rewards® points with the Business Platinum Card®.
Best of all, you can reinvest the points you get back into your business. Redeem points for airfare, hotels, and even office supplies — and help your bottom line. With the rewards and 30+ premium features of the Business Platinum Card, the $450 annual fee can quickly pay for itself. Plus when members upgrade, check into a current promotion for where you can earn 25,000 bonus points - that's an airline ticket!
The Platinum Card isn't for everyone, but it certainly makes sense if you find yourself flying at least once a month.


Capital One Venture Card
Here's a card that has enlisted the services of Alec Baldwin to get their travel reward message out with a hilarious commercial about how you can't redeem miles with certain credit card programs. The Capital One Venture Card touts no black out dates and is definitely worth checking into especially for the places that don't take American Express, you're still earning travel perks and rewards.
It's no secret that I'm a fan of American Express Rewards. My membership since the late 1990's has allowed me to take some amazing vacations at a fraction of the cost. I hear a lot of people complain about other credit cards and not being able to redeem reward points, but with a little planning, it's never been an issue for me. It's one of my biggest travel secrets to taking five-star vacations at two-star prices.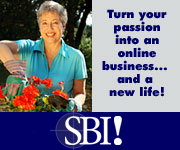 Marianne Schwab
TV Travel Show Producer
Best Travel Deals Tips

If you have credit cards that are great for travle perks, please share your travel secrets here with us.


Post a Comment About This Topic?
Do you have a story, comment or travel tip to add about this topic? Please share it.
Back to Best-Travel-Deals-Tips Home Page
---