Cruisers on Twitter:
Cruise Experts & Cruise Bloggers
Want to know why I have a special cruisers on Twitter list to follow? For all the latest insider secrets on one of my favorite vacations...cruising, of course.
I like cruise vacations because all of the hassles of an ordinary vacation are completely eliminated. A cruise vacation is one convenient package where you don't have to worry about moving from hotel to hotel, packing and unpacking, running to make flight connections as you travel from one destination to another, making dinner or nightclub reservations, with so many more conveniences and extravagances including 5-star dining every night. Plus, almost every day you wake up in a new city or country or island ready for adventure!




Because I love cruises so much I also follow a lot of people on twitter who are avid cruisers, cruise experts and cruise bloggers. Here's my list of favorite cruisers on twitter which keeps growing so keep checking back!


[Photo: Marianne Schwab at The Queen Mary Hotel in Long Beach, CA.]
@CruiseFacts
The official Twitter feed for the Cruise Lines International Association.
@CruiseMan3000
Shon Ford is cruisetastic! He's the Founder of The Ocean Escape and also created cruise lingo. He's a cruise blogger, travel writer and a self-proclaimed avid cruiser and cruise enthusiast and with good reason: he's been on 23 cruises on five cruise lines, to date. He's a cruisetabulous follow!
@CruiseBuzz
Carrie Finley-Bajak is having fun traveling and spreading the buzz about cruising. Traveler, content creator, luxury fan, member of AvidCruiser.com team. She is also the Founder of #CruiseChat -- the Twitter Party. From her travel blog: "My cruise bucket list is full! In addition to getting on as many cruise ships as I can so that I can write about my experiences, I really want to go to Asia and to the Eastern Med. There are certainly no shortage of great cruise itineraries to choose from."
@CruiseDivas
Renata Grant tweets fun cruise facts, tips and tricks from a team of award winning Divas that love luxury and river cruising!
@CruisePRGuy
Brian Major knows his travel stuff. We met when he was working for major travel public relations company and connected on twitter. He's usually off traveling the world and like most of the people I follow on twitter, they're immersed in real life travel experiences.
@WhiteStarCruises
Scott Anderson (aka @WhiteStarCruises) is the luxury cruise specialist that offers tailor made travel itineraries and VIP services on the world's finest ships and liners. His knowledge is impeccable and his tweets are engaging and informative. One of my new favorite Brits!


[Photo: Royal Caribbean's Majesty of the Seas at Key West, FL.]
@CruiseRadio
Doug Parker is a radio host, producer and creator of Cruise Radio. His show is on iTunes and Stitcher Radio and is downloaded over 480,000 times per month. I met Doug through twitter and we worked together when I was producing a project for CLIA and set up an interview with Tracy Gallagher for his show. s a travel enthusiast, Doug, has many miles under his belt and loves to share his stories. Doug started the site as a portal for folks to learn about first time cruising, destinations, and to keep the travel excitement alive in this downward economy. Let Cruise Radio give you tips and insight on your next travel adventures. Our guests have extensive travel knowledge and experience. Currently, Cruise Radio has over 100,000 weekly listeners online. He is one fun follow!
@CruisesTravel
KurtGengenbach is a cruise & travel Specialist (among other things. His profiles reads: honest guy who loves sports, movies, reading, and planning other peoples' vacations!
@CruiseLaw
Cruise safety advocate. Maritime lawyer helping cruise passengers and crew members worldwide.
@WindstarCruises
Windstar Cruises operates three luxury sailing yachts and visits Europe, the Caribbean, Costa Rica, Greek Isles, and the Baltics. Not your typical cruise from these folks!
@WorldCruiser09
Dean Jones is an enthusiastic cruiser and an avid tweeter on cruise info, auctions and much more. He doesn't have a website. He doesn't have a blog. But you will love his tweets!
@CruiseLineFans
Talk about avid cruisers, if you love to Cruise and/or you're searching for a cruise vacation, you can read reviews, get advice and find deals through following the tweets from CruiseLineFans on twitter!
Bon Voyage #TT #Cruise Tweeps @CruiseFacts @CruiseMan3000 @CruisePRGuy @CruiseBuzz @CruiseDivas @WhiteStarCruises @CruiseRadio @CruisesTravel @CruiseLaw @WindstarCruises @WorldCruiser09 @CruiseLineFans



So make sure you follow these cruisers on Twitter for all the latest insider secrets on one of my favorite vacations...cruising.
Don't miss my complete list of Travel Pros to follow on Twitter! Happy Tweeting!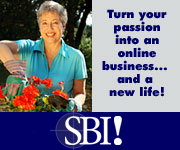 Marianne Schwab
TV Travel Show Producer
Best Travel Deals Tips

Back to Best-Travel-Deals-Tips Home Page
---