Eurostars Gaudi Hotel
(Barcelona, Spain) - Review
Tiny, Tasteful Rooms in Great Location
[Photo: Eurostars Gaudí Hotel, Barcelona, Spain.]
I was in Barcelona twice over a ten-day period book-ending a Mediterranean cruise with a day in Barcelona on each side of my voyage.
I took the opportunity to stay in two different hotels to capture a bigger flavor of hotels the city has to offer. The Eurostars Gaudí is located between Barcelona's famous Sagrada Familia church and the Agbar Tower. That is one very good reason to book this hotel and it's one of the primary reasons that I did after an exhaustive search of 4-star hotels in Barcelona at a time when the Euro was high.
The hotel staff was very friendly and helpful at check in and even allowed me to check into my room early as I arrived from my cruise ship around noon. I always find this a good sign at a hotel when they let you check in early.


[Photo: Eurostars Gaudí hotel room.]
The Eurostars Gaudí is a small 45-room hotel located in the Eixample district and the very center of the city is just two stops away via the Monumental Metro Station located just 100 yards from the front door of the hotel. Barcelona's central bus station is also just six blocks from the hotel.


[Photo: Eurostars Gaudí hotel room.]
It's website indicates that Eurostars Gaudí is a luxury hotel. The hotel does have comfortable rooms with a tasteful design, a small plasma TV and free Wi-Fi connection. All rooms have private, marble bathrooms with a hydromassage shower. I do think that the hotel is more of an exceptional 3-star rather than a 4-star hotel, especially if you're expecting a certain luxury hotel standard.


[Photo: Eurostars Gaudí private bathroom.]
Although the tiny room was beautiful, I should have listened to the online reviews of the hotel that complained about the pillows. When I read the review initially, I thought, "What picky travelers." But when I stayed there for a night on the most uncomfortable pillows EVER and got no sleep as a result, I can only recommend this hotel if you bring your own pillows and you're a solo traveler. The room was comfortable for one person, but if I had to share this room, my roommate and I would have been tripping over each other (and our luggage). I think our balcony stateroom on the cruise ship had more room.
[Photo: Most interesting feature - a Gaudi-style Telephone.]
I don't know why, but I was completely captivated by this Gaudi style phone in the hotel room. Maybe it's because I absolutely fell in love with everything Gaudi in the Barcelona. No matter how many pictures you see of Gaudi's work, no photo can capture the whimsy of his artistic mind and seeing his architectual designs in person. This phone was just too cool.
[Photo: View from Eurostars Gaudí hotel room.]
The Eurostars Gaudí's is located in the Eixample's district of Barcelona, an elegant grid network that is a feat of 19th-century town planning with it's broad avenues of modernist architecture stretching the length of the city. From my 4th floor hotel room, I had a sneak peek of the Sagrada Familia which was beautifully lit up at night.
[Photo: Barcelona's famous Sagrada Familia church.]
Passeig de Gracia, Barcelona's glamorous boulevard, divides this district, and is lined with designer boutiques and highlighted by Gaudí's famous architecture. You'll want to explore this stylish district that is the home of Barcelona's beloved Sagrada Familia, an ongoing project of Gaudí´s dream cathedral. Don't miss the fine dining at restaurants on the tree-lined Rambla de Catalunya.
All in all, I'd recommend this hotel, but it's fair to know what you're getting.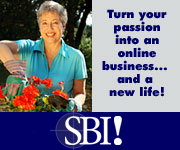 Marianne Schwab
TV Travel Show Producer
Best Travel Deals Tips

Back to Best-Travel-Deals-Tips Home Page
---