Getty Villa in Malibu, California
Long before the Getty Center, the Getty Villa in Malibu, California was opened as a museum in 1974 when oil tycoon J. Paul Getty simply ran out of room in his home and gallery for his art collection. Renovated in 1997 and reopened in 2004, this place is one of the most special (and yes, fun) in Los Angeles.
Located on the famous Pacific Coast Highway, the museum building design was inspired by the Villa of the Papyri in the ancient Roman city of Herculaneum.
When you step on the grounds of the Getty Villa in Malibu, California, you'll feel as though you've been transported to Italy. I like to make an early day of it and have lunch at the museum café and then head over to the Rosenthal Wines Tasting Room on PCH or Malibu Wines on Mulhullond Drive just a few miles away.
Admission to the Getty Villa in Malibu is free but you do need to make reservations in advance on their website. Parking will set you back $15.00.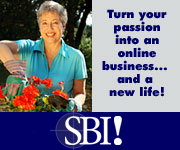 Marianne Schwab
TV Travel Show Producer
Best Travel Deals Tips

Back to Best-Travel-Deals-Tips Home Page
---
Post a Comment About This Topic?
Do you have a story, comment or travel tip to add about this topic? Please share it.