Gray Cargill
SoloFriendly.com & VegasSolo.com
Twenty Questions with Featured Travel Blogger
Meet travel blogger, Gray Cargill,
known on Twitter as @SoloFriendly
. She has some great advice for travelers who want to go it alone. Her travel blogger profile reads, "I have traveled to six countries and 16-plus U.S. states and have made numerous solo trips. Why do I travel alone? I usually can't find someone else who has the money or desire to travel or who wants to go when and where I do. So my options are 1) don't travel or 2) travel alone. I choose to go it alone. Now that I've done it a number of times, I love it." Nuff said! She's a fun travel gal that I follow on Twitter and I just loved getting to know her better through my
Twenty Questions for Travel Bloggers
and you will too.
[Photo: Gray Cargill, Solo Travel Expert, at Seine River in Paris.]
Let's Talk About You:
Tell me a bit about yourself: My only connection to the travel industry is that I'm a travel enthusiast and blogger. In particular, I feel pretty strongly about solo travel, which is the niche of my blog.
Tell me about your travel website: I have two blogs. The first is SoloFriendly.com, a blog for solo travelers. My primary audience is vacation travelers, but I know there are backpackers and round-the-world travelers who read it too. Solo travel issues are fairly universal to anyone traveling alone, regardless of your travel style. My second blog is The Vegas Solo where I blog about solo travel to Las Vegas and also provide planning information for people who are planning their first solo trip to Vegas.
How old were you when you got your first passport and where did you travel to so you could "break it in? When I was a kid, I'm sure I needed a passport for travels to Germany, but I wasn't in charge of it then. As an adult, my first international trip was London in my late 20s.
What kind of traveler are you? I'm a solo traveler and a vacation traveler (so far). I have stayed at expensive hotels, and budget hotels (depends on how rich I'm feeling). I went to Paris for the first time in November. It was challenging for me—I only knew about 20 words and phrases of French, it was rainy and cold most of the time, and I couldn't seem to do anything right. But even so, I certainly appreciated the beauty of the city. The architecture there is stunning. Because of the weather, I spent most of my time in museums. It was really surreal, though, to be standing at the foot of the Eiffel Tower and walking down the Champs Elysees after hearing about them for so long.


[Arc de Triomphe on Avenue des Champs-Élysées in Paris.
Photo by Gray Cargill.]
How many countries have you been to and which ones were your favorites?
I've been to six countries. They've all changed the way I view the world. Traveling has allowed me to see that not everyone lives the way we do, and our way may not always be the best way (or the worst). There are always cultural differences—even between the US and Canada (especially Quebec)—and yet, people are still pretty decent wherever I've been, which reminds you that we're not so different, really. Wow, my favorite? I've got to say Canada because it's close to my heart. I grew up a stone's throw from Quebec, I'm an eighth French Canadian myself, and I've been there the most (because it's so close).
Let's Talk About Airports & Packing:
Are you someone who arrives at the airport with lots of time before your departure or just in the nick of time prior to departure and why? I am the one who makes sure I'm always at the airport two hours before my departure, and then I find myself sitting there, bored, wondering why I never learn my lesson and just show up later. I'm just so paranoid that the one time I decide to show up later, there will be a huge line and I'll miss my flight.
What are your top tips for going through TSA lines quickly and with no hitches? Well, I'm lucky that I live in Burlington, Vermont because our airport is a breeze to get through anyway. It's small, it's uncrowded. I normally check my primary suitcase, so all I have for a carry-on is my knapsack. As soon as I get to the airport, I make sure I throw my house keys in my knapsack. I don't wear jewelry on travel days (except my watch, and that's never been a problem). I make sure I have my jacket off, my shoes off, liquids and laptop out (if I'm carrying any). It's not hard to get through TSA quickly as long as you know what the rules are and do what you need to do to get ready before you get to the front of the line. I wear easy slip-on, slip-off shoes to make that easier. I have been pulled aside on occasion for bag check, wanding and pat-down (cursory), but it goes pretty quickly. Of course, I also haven't yet had to deal with the new machines or aggressive pat-downs.
What is the one item you've discovered that changed your airline travel experience for the better? Oh my God, I'm so glad I bought a neck pillow! I avoided them like the plague for a long time, because I thought they looked so dorky. But I was also always getting a stiff neck when I flew. Finally I asked a guy I saw with one if they really worked and he was very positive, so I bought one (the plush kind, not inflatable) at Hudson News in the airport, and it's made flying so much more pleasant for me. It also scrunches down pretty well so I can stuff it in my knapsack if I need to.
What are five items you always have in your carry-on and won't leave home without?

1. Snacks
2. My cameras
3. My cell phone
4. Spare glasses
5. My moleskine journal and pen

What is your best packing tip?Oh, I am the last person you should ask about packing! I'm terrible at it. I am a notorious overpacker. But I will say I use Ziploc bags a LOT.


Let's Talk About Travel Brands, Travel Deals & Loyalty:
Are you loyal to travel brands or do you always book the best price and why? Not really. I have preferred brands, of course, but I don't stick with just one in order to accrue points or anything like that. I don't travel often enough to make that worthwhile. I generally go with whatever is cheapest/most convenient. So while I prefer to fly Jetblue when I can (because their seats are so much more comfortable than other airlines that fly out of Burlington), if another airline is cheaper or has better flight times, I'll go with the other one. I love Marriott hotels (they have the most comfortable beds!), but I only stay there when it makes sense in terms of price and location.
What airline do you fly the most and what do you like best about it? Jetblue, they have wider seats than most. I love the TVs and the quality of snacks. I like that the first checked bag is free, since I always check a bag. I used to love that you could make changes to your flights without incurring huge penalties, but sadly, that's not true any more.
What are your three best tips for maximizing travel loyalty miles, points, etc.? I've never really wrapped my brain around frequent flier miles or rewards points. I'm in awe of those who are masters at it, because it seems very complicated and time-consuming to learn.
What's your best loyalty rewards story or the best travel deal you ever got? The closest I come to this sort of thing is getting free hotel nights in Vegas sometimes because of my players club card and the fact that I do gamble a bit in casino resorts where I stay. I don't gamble very much compared to most, so I'm always surprised when the hotels offer me free nights. But I certainly don't turn them down.


Let's Talk About Your Travel Experience:
What's the biggest challenge in finding a fun and compatible travel partner? Finding someone truly compatible really is the biggest challenge, which is why I usually travel alone. If you're not married, it can be difficult finding someone who: Wants to travel; at the same time you do; to the same place you do; for the same budget you have; and with similar interests. The one time I had a positive experience was with my friend Colleen, and basically we sat down ahead of time and interviewed each other to figure out what each other's travel styles and budget were and agreed on some things ahead of time (like she needed to spend time at the pool every morning, I needed some "alone time" every day, etc.). So there were no surprises.
When you travel to a country where you don't speak the language, do you learn key phrases, carry a phrase book, or learn the language before you go? Oh yes. I've known basic directional words in French because of trips to Montreal. But before I went to Paris, I memorized another 20 words and phrases I felt would come in handy (it was all I had time for). I also recorded them (with English translation) onto my mp3 player so I could listen to it if needed to pull up the right phrase while on my trip. I listened to it a few times on the airplane and during my trip to refresh my memory. It helped. I didn't carry a phrase book with me.
What's the first thing you do when you get to your vacation destination and why? First thing I do is take pictures of the room while it still looks pristine. Then I wipe things down with an antibacterial wipe. Then I usually have to get something to eat. After that, I head out on foot to get the lay of the land.


[Patio del Nispero at El Convento in Old San Juan, Puerto Rico.
Photo by Gray Cargill.]
Describe your most memorable travel food experience ever.
Wow, that is so tough. I've had a lot of great meals in various places, but most memorable? Just off the top of my head I'd have to go with breakfast at Patio del Nispero at El Convento in Old San Juan. El Convento is a small luxury hotel housed in a restored former convent. The restaurant is located in the courtyard, in the shade of an old nispero tree. It was uncrowded when I ate there, so I was able to take my time and have a peaceful, leisurely meal. It was a sultry day, with a light breeze riffling the palm leaves above my head and little birds were hopping around on and under nearby tables looking for crumbs. I remember just thinking I could stay in that moment forever and be happy. It didn't hurt that my breakfast was delicious: I had the Caribbean Eggs Benedict, an eggs benedict sitting on mashed plantains instead of English muffin. It was slightly sweet. But mostly it was the setting that was memorable for me.
What's your favorite souvenir to bring back from a trip and why? I don't like to collect things, so I don't buy souvenirs. My photos are all the souvenirs I need.
Of all the places you visited, choose one that changed the way you think about life or history… I don't know as I've ever visited a museum or historical landmark that had that kind of effect on me — to change the way I think entirely. Though I will say I like visiting museums in other countries that cover history, because they generally have a different perspective than what we are taught in school in the US. For instance, when I was in Paris, I visited Les Invalides, the military museum, and really enjoyed walking through their rather large display on WWII. I knew the history of WWII of course, but it was interesting reading more details about the French role in it than I remember seeing in textbooks in school and learning who their major historical figures were, etc.



[Les Invalides, Paris, France.
Photo by Gray Cargill.]
I want to thank Gray Cargill for a great interview and insight into this interesting travel blogger's background. Remember, if you're planning a trip and traveling alone, Gray has great solo travel tips at both of her websites. Also, follow her on Twitter @SoloFriendly.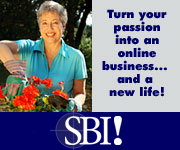 Marianne Schwab
TV Travel Show Producer
Best Travel Deals Tips

Back to Best-Travel-Deals-Tips Home Page
---