Historic Roadside Motel Signs
Artist Katrina West Captures
a Bygone Era of Travel

If you get your kicks on Route 66 or drive the old Highway 40, you'll find your road trip littered with remnants of a bygone travel era. Long before Conrad Hilton changed the travel experience with chain hotels, your only option for a place to rest to your head at night when you were on the road was to stay at a small mom and pop run motel.
Artist Katrina West knows these roads very well since she travels frequently between California to the Mid-West taking the old highways and occasional back roads. She captures the signs and facades of historic and often rundown motels with her camera and then later translates these images to her canvas with brush strokes that make time stand still.


Here are a few paintings from Katrina West's vintage motel series that are part of a permanent exhibition at Modica's Deli in Long Beach, California. You can stroll down memory lane and enjoy a little of travel history in the process. If you're headed to or from the new Cars Land at Disney's California Adventure, this exhibition is a wonderful complement to the Cars Land experience and you can get an awesome pastrami sandwich at Modica's Deli.


Tuscon, Arizona Motels
The Desert Edge Motel is located at 3562 East Benson Highway in Tucson, Arizona. Katrina West spends several months out of the year in Tucson and has painted many of the vintage motel signs of this Southwestern town in addition to the beautiful Arizona desert landscapes.



The old Hacienda Motel is located on Oracle Road in Tucson, Arizona, but has recently been renovated as an extended stay hotel and has a new name.



Raton, New Mexico Motels
The Capri Motel Cafe is located in Raton, NM. This painting depicts an extreme long view of the motel on a somber and cloudy afternoon. Don't miss the the reflections of the sky seen in the windows.


The Texan Motel is located in Raton, New Mexico, not far from where Artist Katrina West spends several months out of the year painting the local landscape.



Long Beach, California
The Dolly Varden Hotel is located in Long Beach, California, and is named after a colorful and eccentric circus performer who horded jewels. Dolly Varden lived in San Jose, but had an admirer who lived in Long Beach, and wanted her closer so he bought the hotel for her and she lived on the top floor in a penthouse for years.
The 1935 sign on the roof of the hotel was given city landmark status in 1995 but the hotel itself has recently been renovated and you can make reservations to stay at The Varden or the nearby Queen Mary Hotel is another historic place to stay.



You can see these paintings and more on exhibition at Modica's Deli located at 455 East Ocean Boulevard in Long Beach, California, where you can also pick up one of their famous pastrami sandwiches! I've known the owner, Tony Modica, for many years as he also caters for many Hollywood productions and has a roster of famous clients in the music and film industry.
If you can't make the exhibition in Long Beach, California, you can purchase prints, canvas reproductions or even high quality greeting cards of Katrina West's vintage motel series through Fine Art America.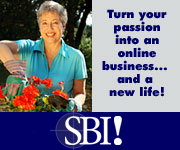 Marianne Schwab
TV Travel Show Producer
Best Travel Deals Tips

Back to Best-Travel-Deals-Tips Home Page
---