Landlopers' Matt Long
Twenty Questions with Featured Travel Blogger
Matt Long is a true Landloper. Defined as a wanderer and adventurer, that is the heart of who Matt is in real life and on the road. Klout.com lists Landlopers.com, Matt Long, in the Top 10 of Online Travel Influencers. Wow. Impressive Indeed. I've been following Matt on Twitter almost since I opened my Twitter account. I am honored to have this travel heavyweight in my corner and taking the 20 Question Travel Blogger Challenge.




Let's Talk About You:
A quick bit about Matt Long: Matt Long is a typical Gen-X professional who has a passion for all things travel. His site, landlopers.com , brings a unique perspective that is hard to find online. He's not a backpacker, nor is he super wealthy. He's an average person who has managed to travel the world without spending a fortune. Matt is a Lonely Planet Featured Blogger and his travel expertise has been featured on Tree.com, the Huffington Post, among others. LandLopers.com is one of the top 50 travel blogs and Matt is often ranked as one of the Top Ten Online Travel Influencers. You can find him on Twitter @LandLopers and on Facebook . You can reach him at Matt@LandLopers.com.
Tell me about your travel blog: Unlike so many other sites, I'm really focused on helping the average person travel more frequently and without spending a fortune. I realize that most people can't quit their job, sell their house and become nomads – that's normal. I just want to make sure they know they can have great travel experiences too.
[Eiffel Tower, Paris, France. Photo by Matt Long]
How old were you when you got your first passport and where did you travel to so you could "break it in?
I was 17 and I got it for a summer student exchange in Paris. It was my first real travel experience and although I hated Paris at first, I grew to love it and it remains my favorite city in the world.
What kind of traveler are you? Budget Traveler? Luxury Traveler? Business Traveler? Wellness Traveler? Voluntourism? Solo Traveler? Backpacker? And tell me about a recent trip – I want details. I'm a little bit of everything. I guess you could say that I'm a budget traveler, but to me that doesn't mean sleeping in hostels and sacrificing the travel experience to save a buck. I call it pre-luxury, the ability to be comfortable while traveling but on a budget. I also travel frequently for work and love new travel experiences. My last trip was to Lanai, Hawaii at the invitation of the Lanai Visitor's Bureau. It was our second time there and we a great time really exploring and getting to know the tiny island.
How many countries have you been to and which ones were your favorites? I've been to 25-30 countries, not sure exactly. It's hard to name a favorite, because I love all of my travel experiences for different reasons. Paris is my favorite city, Thailand is one of my favorite countries and Israel was a very special and rewarding travel experience for me personally.
[Jerusalem, Israel. Photo by Matt Long]
Let's Talk About Airports & Packing:
Are you someone who arrives at the airport with lots of time before your departure or just in the nick of time prior to departure and why? I have a phobia about being late to anything, but especially flights. I'm not as bad as I used to be, and I'm usually sitting in the boarding area with no more than 30 minutes or so to spare before boarding. I've only missed one flight and that was because I was trapped in a 4 hour traffic jam on the Washington, DC Beltway.
What are your top tips for going through TSA lines quickly and with no hitches? Plan ahead. Before I ever enter the security line, there's nothing in my pockets, shoes are untied and my laptop is out. That way I can just drop everything on the belt and be on my way. I think it's a little inconsiderate, unless it's a family traveling, to do everything right before you get to the bins.
What is the one item you've discovered that changed your airline travel experience for the better? I'm all about creating a cocoon of comfort when I fly, especially on a long haul flight. I have earplugs, an eye mask and an inflatable neck pillow that helps me ignore everything else around me.
What are five items you always have in your carry-on and won't leave home without? Camera, cough drops, pen and notepad, eyemask.
What is your best packing tip? I'm a horrendous overpacker, so I'm not sure I should be commenting, but self editing is really important. I never wear half of the things I bring and not only is that an inconvenience, but it can cost more money.
Let's Talk About Travel Brands, Travel Deals & Loyalty:
Are you loyal to travel brands or do you always book the best price and why? Yes, I'm definitely loyal. Right now I fly US Airways almost exclusively, although I used to be a Delta flier. I use USAir now because DC is a mini-hub for them and they have a lot of international flights out of Philadelphia, which is a short train ride away. I'm currently in flux with hotels. In the past Marriott has been my brand of choice, and still is to a degree. But I also am a huge fan of the Four Seasons, Mandarin Oriental and Intercontinental. I do not always book the cheapest rate or fare. There are other considerations, such as duration of flight for airfares and for hotels, proximity of the hotel to sites of interest. Ultimately you save time and money by sometimes paying a little bit more.
What airline do you fly the most and what do you like best about it? I fly USAir the most and I like them for the convenience and options out of Washington, DC.
What are your three best tips for maximizing travel loyalty miles, points, etc.? Think ahead and creatively. Airlines all offer special opportunities for earning more miles – take advantage of them. Every single mile counts. Patience is also important, not only for accumulating them, but for their redemption as well.
What's your best loyalty rewards story or the best travel deal you ever got? A few years ago we celebrated my partner finished law school with a dream trip to Thailand and Singapore. Using miles, we snagged two roundtrip business class seats on Air France and every single hotel was paid in full using points. We're not talking dumping places either, some of the hotels were amazing. Altogether, we enjoyed a $16,000-$20,000 trip for less than $1,000.


[Singapore. Photo by Matt Long]
Let's Talk About Your Travel Experience:
What's the biggest challenge in finding a fun and compatible travel partner? Well, my domestic partner is my traveling partner. But for someone who is single, similar but not exact interests are key. That way you're interested in the activities, even though you may not have thought of them.
When you travel to a country where you don't speak the language, do you learn key phrases, carry a phrase book, or learn the language before you go? To a certain degree, but not really. I speak French, and that can help in many areas of the world and in most places there are some people who know a few phrases of English. I always learn, please, thank you, etc. but I've found that a smile and hand gestures are pretty universal.
What's the first thing you do when you get to your vacation destination and why? Well it's usually take a shower and turn on CNN International to see what I missed. After that though we usually walk around the neighborhood to see what's around us, find the closest convenience store and so on.
Describe your most memorable travel food experience ever. Easy, it was dinner at the In Love Restaurant at Thewet pier in Bangkok. We got there 30 minutes before the sunset and had marvelous views of the river and Rama XIII Bridge. The meal was also phenomenal, I'm not sure exactly what I had but it was a crispy basil and garlic chicken dish that I can't seem to find anywhere else.


[Rama XIII Bridge, Bangkok, Thailand. Photo by Matt Long]
What's your favorite souvenir to bring back from a trip and why? I usually buy a t-shirt from wherever I go, it's an easy thing to find and pack and it brings back memories when I see it in my closet.
Of all the places you visited, choose one that changed the way you think about life or history… The Galapagos was probably one of the most rewarding and life changing travel experiences I've ever had. To be one of the lucky few that get to witness nature in its purest form is just magical. It was also opened my eyes to the damage that we inflict on our world and the necessity of mitigating the effects of modernity on nature to the fullest extent possible.


[Matt Long at the Galapagos Islands.]
I sincerely want to thank Matt Long for taking the time to take the 20 Question Travel Blogger Challenge. I've really enjoyed getting to know Matt more through his travel adventures and travel tips. Don't forget to follow Matt on Twitter @LandLopers.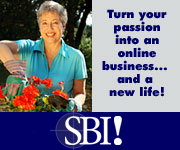 Marianne Schwab
TV Travel Show Producer
Best Travel Deals Tips

Back to Best-Travel-Deals-Tips Home Page
---