L.A. Times Travel & Adventure Show - Preview
Meet Thousands of Travel Experts
from Around the World
Each year, the L.A. Times hosts the Los Angeles Times Travel & Adventure Show in L.A. Thousands of travel lovers flood the convention center downtown to meet icons in travel including Arthur Frommer, Rick Steves, Samantha Brown, and actor turned travel writer, Andrew McCarthy (check out his features in Travel + Leisure magazine).
In addition, there's an opportunity to get a sneak peak at vacation destinations all around the world and literally meet 1,000 experts who can give you the 411 on the location and how to plan your trips. According to John Golicz of Unicomm and the Travel & Adventure Show Producer, 70% of people who come to this event will make a vacation destination decision based on someone they met at the show.


You Can Expect Adventure
Today. L.A. travel bloggers got a special preview of events for the 2011 Los Angeles Times Travel & Adventure Show. We were entertained by the Bollywood Dance Company, had "steer" roping lessons with a real cowboy from the Coyote Springs Ranch in Mariposa County, California, to learn how to lasso a calf and climbed a 25 foot rock wall with an expert team of rock climbers courtesy of Tenaya Lodge at Yosemite.
Truth be told, "adventure" is NOT my middle name. I was terrible with a lasso and I chickened out on the rock climbing when I was about a third of the way up the wall, but everyone who attends the travel show this weekend will have an opportunity to see how much "adventure" is inside of them, too, because these activities are there for everyone who attends along with a chance to zipline through the convention center and scuba dive in a 15,000 gallon swimming pool.


Tips for Better Vacation Photos
Now, since I love photography, it was a special treat to get some insider tips on "Ten Steps to Better Vacation Photos" from L.A. Times photographer, Mark Boster. This weekend, he will be giving several workshops on this topic (on Saturday and Sunday) plus his not to be missed photo presentation of "Yosemite in Four Seasons."
Now, I don't know if I caught all his tips so I highly recommend you go to his workshop because in addition to the tips, he shares his amazing photos (since a picture is worth a thousand words) and gives his secrets on how you can capture similar results. Here are some highlights:

Good photo taking starts with a good camera. You don't have to have a professional camera, but make sure you know how to use your camera's advance features. Also, always carry extra batteries and memory cards.


[Hot Air Balloons over Albuquerque, NM. Photo by Marianne Schwab]
Use the rule of thirds when composing a shot. When taking a landscape or ocean photo, don't always put the horizon in the middle of the photo, instead frame the horizon a third from the top or bottom and position something or someone interesting in the lower third or upper third of the shot. Mark's example included a shot taken from shore of a cruise ship on the ocean with a traveler on the beach looking at the cruise ship. The lower third could be a beach chair or anchor, but put something interesting in the lower third of your photo. My example above included hot air balloons.

Look for Leading Lines or curves. Archways always make a photo interesting and use leading lines that will draw your eye into the photo.



[Suzhou Street, Summer Palace, Beijing. Photo by Marianne Schwab]
Look for Reflections: You can take a great reflection shot from a window or as you look at objects that are near water. Mark mentioned that the best time to take these type of shots may be in the morning when the water tends to be more calm - especially if that body of water is the ocean.


[Southern China. Photo by Marianne Schwab]
Look for Shadows: The position of the sun can give you interesting perspectives of shadows. These make unique photos.
I'll be sharing more of Mark Boster's tips in a separate post but make sure you don't miss his workshops or the Los Angeles Times Travel & Adventure Show this weekend. Tickets are $12 per person at the door.

Planning a vacation? Book Early and Save up to $450 on Vacation Packages with Expedia. Find Great Deals in Hot Destinations only at Expedia.com.
Vacation Photos: 10 Tips for Better Travel Photos


Don't forget to record your vacation adventures with photographic evidence of your good times. Your vacation photos are the best souvenir of any trip. I don't know about you, but I used to come back from trips with terrible photos so don't let this happen to you. Check out 10 Tips to Take Better Photos on Vacation. I have advice on not only how to take better photos, but also what's the best camera to buy, too.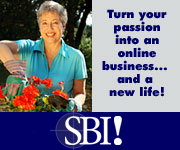 Marianne Schwab
TV Travel Show Producer
Best Travel Deals Tips

Back to Best-Travel-Deals-Tips Home Page
---