The Luxe Sunset Boulevard Hotel:
A Hidden Gem in Los Angeles
[Photo Credit: Luxe Sunset Boulevard Hotel Website.]
The Luxe Sunset Boulevard Hotel is a hidden gem located in Los Angeles. I've been to this hotel on numerous occasions for celebrity events, but since I live in this city, I've never had an opportunity to stay as a guest.
Convenient Location.
It's no wonder that many celebrities choose this hotel when they visit L.A. since it's tucked away in a corner of the city where Bel Air meets Brentwood and feels very secluded even though it's right off the 405 freeway at Sunset Boulevard. It is also very centrally located to the Getty Center, the studios in the San Fernando Valley and attractions like Universal Studios Hollywood, shopping on Rodeo Drive and is just a short drive to the beaches of Santa Monica and Malibu.
[Photo Credit: Marianne Schwab.]
Excellent Value.
After a recent tour of
the Luxe Sunset Boulevard Hotel
given to me and other travel bloggers by Scott Robbins, the Director of Sales, I can say that I wish I could stay as a guest here. Scott showed us a typical double queen room and a junior suite and I think you'll find that these rooms are surprisingly affordable even by L.A. standards given the quality of this hotel. Depending on when you plan to stay, I found prices at their online website for as low as $188 per night or just $94 per person based on double occupancy.
With only 160 guestrooms and suites, every guest who checks into this hotel is guaranteed personalized service and amenities like complimentary WiFi Internet, Flat Screen TVs plus many rooms and suites also include iPod docking stations, refrigerators, and plush terry robes. I also discovered that the hotel rooms are actually 45% larger than the national average for standard hotel accommodations.
[Photo Credit: Marianne Schwab.]
The Luxe Hotels Signature 360° Package.
The hotel also has a package that gives you what I like to call
The LRF Treatment
- that is
Lifestyles of the Rich & Famous
. When you book the Luxe Hotels Signature 360° Package, you get the following included:
• Town car service to and from the airport
• Room upgrade at check-in
• Complimentary hot American breakfast daily
• Complimentary use of an iPad2 during your stay
• Complimentary bottle of Harkham Shiraz wine from the Hunter Valley in Australia.
The Luxe Hotels Signature 360° Package is $360 per night with a two night minimum stay and just $265 per night thereafter. It'll cost you $110 just for round trip taxi cab fare from LAX so the town car is a luxurious feature. As a best travel deals tip, you get well over $200 in freebies with the Luxe Hotels Signature 360° Package that is also available at the other Luxe Hotels brands in Los Angeles including the Luxe Rodeo Drive and the Luxe City Center. Please note that taxes are additional and you'll need to contact the concierge to arrange the pick up time for your airport arrival.


[Photo Credit: Luxe Sunset Boulevard Hotel Website.]
Dining at On Sunset.
While you're staying at the hotel, you don't want to miss dining at the hotel's restaurant, On Sunset, where Chef Olivier Rousselle prepares California-French specialties. Normally I don't recommend most hotel restaurants except maybe for breakfast, but we sampled some delicious hor d'oeuvres prepared by Chef Rouselle at our travel blogger event so I know you will not be disappointed. Also, since the hotel is known to be a celebrity hideaway, you might spot Hollywood stars dining at On Sunset if you're vigilant.
[Photo Credit: Luxe Sunset Boulevard Hotel Website.]
Speaking of celebrities, hotel management is very discreet and would never reveal the names of their celebrity guests, however a quick Google search came up with a few names who have been spotted there like actor Chris Pine and NFL Patriot's Star, Tom Brady.
Finally, since this is a celebrity hideout, make sure you hang out at the pool and don't forget to book a spa appointment for the full treatment to experience every drop of luxury during your stay at the Luxe Sunset Boulevard Hotel.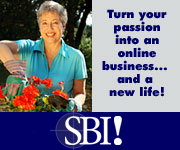 Marianne Schwab
TV Travel Show Producer
Best Travel Deals Tips

Back to Best-Travel-Deals-Tips Home Page
---
Post a Comment About This Topic?
Do you have a story, comment or travel tip to add about this topic? Please share it.