Queen Mary Hotel - Review
Completely Unique - Experience History


The Queen Mary is a 1930s transatlantic ocean liner that is now a one-of-a-kind floating hotel and attraction. Although built many years after the Titanic, it's part of the White Star Line of cruise ships and if you're a fan of the movie, Titanic, a visit to this ship is the next best thing to time travel.
It had been my dream for a very long time to spend a night on the Queen Mary, the historic ship that is now permanently docked in Long Beach, California.


I've been on several cruises recently, but this ship has incredible intrigue. From its striking resemblance to the world famous Titanic to its fascinating history and legendary passengers including Clark Gable, Mae West, Marlene Dietrich, Elizabeth Taylor and The Duke & Duchess of Windsor to name a few.
The Queen Mary Hotel has 314 original first-class staterooms including nine full suites on three decks. The hotel is an amazing combination of the authenticity of transatlantic steamship travel but with modern conveniences and furnishings including a flat screen TV and iPod clock radios.




My cabin had rich wood paneling, Art Deco built-ins, original artwork and portholes. The bed was also extremely comfortable as I have found all beds on ships to be. Each stateroom is actually an original cabin and no two rooms are alike. The size and layout of each room varies.
Like many modern day ships, the Queen Mary Hotel also has a business center, seven restaurants and lounges, a variety of attractions and entertainment, more than a dozen shops, a fitness center and if you want to enjoy some fresh ocean air and exercise, four times around the Sun Deck equals one mile.




A stay at the Queen Mary is more than a night at a hotel, it's a complete three dimensional experience so make sure you soak up every nook and cranny of the ship. Also, take the guided tours including the Behind-the-Scenes Tour, the Ghosts & Legends Show and don't miss my behind-the-scenes look at how I produced a live TV broadcast from the Queen Mary. Bon Voyage!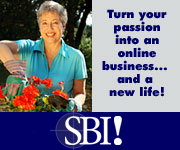 Marianne Schwab
TV Travel Show Producer
Best Travel Deals Tips

Write Your Hotel Review
Have you been on a vacation or business trip and want to share your hotel experience? I'd love for you to share your hotel review here! Since most people scan web pages, include your best thoughts in your first paragraph including the hotel name and location (City/State/Provence/Country). Don't forget to let me know if you would recommend this hotel to a friend - or not? Also, remember to include the most unique feature of the hotel (if there is one) whether it was art deco furnishings, pillows that were so lousy you couldn't sleep a wink or a magnificent concierge (plus his or her name).
Back to Best-Travel-Deals-Tips Home Page
---