Roni Weiss:
Man of the World….Literally
Twenty Questions Travel Blogger Challenge
It's no wonder why Roni Weiss is listed in the Top 50 of Online Travel Influencers, he is a man of the world and simply brilliant. I love his sense of humor, his zest for life and love of travel. I've been very impressed getting to know Roni through the 20 Question Travel Blogger Challenge.
I initially connected with Roni on a Travel Talk on Twitter (#TTOT) event but we recently met IRL (in real life) at the L.A. Times Travel Show after an Andrew McCarthy travel Q&A. I recognized Roni from the twitpics he tweeted the night before at the L.A. TBEX launch party at the Biltmore Hotel – where somehow we were ships passing in the night at that event. It was a no brainer to introduce myself as we were waiting for our photo op with Andrew. I know you'll enjoy getting to know Roni Weiss as much I have.




Let's Talk About You:
A quick bit about Roni: Roni Weiss was born in Oceanside, Long Island, New York. Growing up in Snohomish County, Washington, Roni was active in sports and music, with his sports emphasis being ice hockey and his musical focus being the trumpet. At the age of 10, he began attending Edmonds Community College, receiving an Associate's Degree with Honors in 1996 at the age of 12.Roni graduated from Lynnwood High School in 1999 at the age of 15.
From 1999-2002, he attended the University of Washington, graduating with double degrees in English (with a Literature emphasis) and Drama. During his time in the School of Drama, he was highly active in acting, writing, directing and producing. Roni's "Big Idea" festival was a week-long, multiple-venue festival in which he served as the Executive Producer.


[Photo: Roni Weiss at Uyuni Salt Flats, Bolivia, February 2009.]
Starting in 2004, Roni began what became a series of global trips. Over the course of less than a year in 2007-2008, Roni visited 6 continents. He has taught English in Italy, Taiwan, France and Chile and has visited 70+ countries, more than 1/3 of the countries in the world. Currently, he is a panelist on
Don't Worry About The Government
, a weekly political podcast and an organizer for
Travel Talk on Twitter
, a weekly Twitter event. He blogs at
roniweiss.com
and tweets at
@RoniWeiss
.
Tell me about your travel blog:
As much as maybe I should, I don't separate my political life from my travel life. They also intersect more than you might think, as I'm very interested in countries with histories of internal conflict, minority nations and countries that don't exist. So my blog isn't just someone going to different places with generic posts. It's me telling you my point of view, which differs from majority opinion fairly often.
How old were you when you got your first passport and where did you travel to so you could "break it in? I think my first passport was in anticipation of when my parents sent me off to Israel for what was supposed to be a year of high school. The school sucked, the experience was miserable (other than getting to meet my extended family). Additionally, I found out that my parents had separated while I was out of the country. With all of these factors, I left in about a month. You can look at this one of two ways: either it's a miracle that I still was willing to leave the country after such a miserable time alone abroad OR that it's that losing a sense of home that has kept me on the road for so long.


[Photo: Roni Weiss in Croatia, July 2007.]
What kind of traveler are you?
I am budget beyond budget. People ask me about my budget. I don't have one. Not that I don't have any money ever, but my usual attitude is to spend the least amount possible. I generally eat at supermarkets and don't buy souvenirs. Another huge part of my travel is hospitality exchange. Sites like CouchSurfing not only provide me with free accommodation, but frequently delightful home-cooked meals, as well.
How many countries have you been to and which ones were your favorites? I've been to over 70 countries, including every continent except Antarctica. My two favorite cities in the world are Sarajevo and Strasbourg, but the place that affected me the most is Lebanon. I hung out with a lot of people who worked for NGOs. Their livelihoods came from Western-backed agencies, but the general consensus was that they just wished there was no foreign involvement at all so they could plot out their own future. And despite so much internal animosity and a widespread sense of powerlessness, I had nothing but hospitable experiences therein.


Let's Talk About Airports & Packing:
Are you someone who arrives at the airport with lots of time before your departure or just in the nick of time prior to departure and why? I arrive with plenty of time for three reasons. 1) I don't want to have any chance that I'd miss my flight. 2) I'm 6'5", so I want to try to get an exit row, or at least the most leg room possible. 3) A lot of times, I fly low-cost airlines with strict baggage limits and need to shuffle my stuff around to fit their requirements.
What are your top tips for going through TSA lines quickly and with no hitches? Just take everything out of your pockets, even if it isn't metal. Why bother trying to sort it all out? Just put it back in on the other side. And if you can minimize what you have in your pockets, more power to you.


[Photo: Roni Weiss in Inis Mor, October 2004.]
What is the one item you've discovered that changed your airline travel experience for the better?
I always have a sleep mask with me. And my iPod. Makes the noisy world go away to let me sleep.
What are five items you always have in your carry-on and won't leave home without? Laptop, multiple colored rollerball pens, journal, headphone splitter (never know when you'll meet someone who wants to watch or listen to something with you, water bottle.
What is your best packing tip? Everyone will tell you to pack light. I've got news for you: you can pack too light. If you don't take some little things that make you happy and you'd rather have, you'll feel unnecessarily miserable. Of course, you can overdo this. In all things, moderation.


Let's Talk About Travel Brands, Travel Deals & Loyalty:
Are you loyal to travel brands or do you always book the best price and why? In the end, price will generally win out. One brand of low-cost airline that I do like is Wizz Air, over in Europe. They give you 32 kg (70 lb) when you pay for a checked bag. I also like the Kayak interface, but I'll double check on other sites, as well.
What airline do you fly the most and what do you like best about it? I fly so many different airlines... I like JetBlue, in theory, but their prices just aren't worth it anymore.
What are your three best tips for maximizing travel loyalty miles, points, etc.? I wonder if I'm doing something wrong, but I go for price over miles. I try to throw whatever I can into my Alaska Airlines miles.


[Photo: Roni Weiss sharing headphones with a kid on a bus in southern Turkey, November 2010.]
What's your best loyalty rewards story or the best travel deal you ever got?
Best deal I got was when I stayed with a Turkish Coast Guard officer and he got me a hookup for a free boat to Cyprus. Good stuff. That and flying across the pond for flights in the $300 range. But no secret to that. CanadianAffair.com. In Europe, on budget airlines, if you book far enough in advance, your flight itself can be 0 Euros and you just pay taxes and fees. But the flip side is they charge you fees to use a credit card and for a bag. Still, you can get stuff very cheap.
Let's Talk About Your Travel Experience:
What's the biggest challenge in finding a fun and compatible travel partner? Ha. I don't. I mostly travel by myself. My ex and I were awesome in domestic situations and some traveling experiences, but were terrible road trip partners. On the other side of things, I went on a two-month road trip with my friend Tav. Our compatibility rested on the fact that we both don't have money to burn, so we ate a lot of sandwiches from supermarket turkey and bread. Where Tav and I are extremely different is that he's a nature freak and would get really antsy if he couldn't go for a hike and I, as a general rule, don't particularly care about nature. At the Grand Canyon, he hiked for a couple hours and I watched Mad Men on my laptop in my car. Another time, he went to Zion National Park with our hosts while I recorded Don't Worry About The Government.


[Photo: Roni Weiss in Istanbul, August 2007.]
When you travel to a country where you don't speak the language, do you learn key phrases, carry a phrase book, or learn the language before you go?
It depends on how long I'll be there. I used to write down pages worth of local languages into the little notebooks that I carry around, but I stopped doing that because I usually can manage to get by without. I learned how to count in Turkish and have learned some other little bits of languages, but with my English, Spanish and French, I generally get by.
What's the first thing you do when you get to your vacation destination and why? Ha. Yeah, I don't go on vacations.

Describe your most memorable travel food experience ever. I was traveling with my friend David in Naples. We bought Napolitano pizza and brought it back to our hostel. I was convinced that it wouldn't be any different from normal pizza, but was blown away by the fact that it surpasses any other kind of pizza. (You can see that in my Roni On Location episode "Travels with Scotsmen".)
What's your favorite souvenir to bring back from a trip and why? I don't buy stuff. Usually the free tourist maps that I use to get me around are what I bring home with me. that, and every coin and the lowest bill from every country I go to.
Of all the places you visited, choose one that changed the way you think about life or history… On my first trip big solo backpacking trip in 2004, I was on Inis Mor, one of the Aran islands off of the coast of Galway, Ireland. I walked to the cliffs totally alone and there were absolutely no signs warning me not to or barriers stopping me. It was one of the first times where I saw a profound difference between American culture/ lifestyle and that of other countries. (More about this experience can be found in my St. Patrick's Day post from this year.)


I sincerely want to thank Roni Weiss for taking the time to take the 20 Question Travel Blogger Challenge. I've really enjoyed getting to know Roni more through his travel adventures and travel tips. Don't forget to follow Roni on Twitter @RoniWeiss.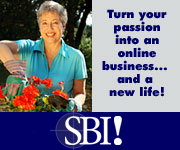 Marianne Schwab
TV Travel Show Producer
Best Travel Deals Tips

Back to Best-Travel-Deals-Tips Home Page
---