Spring Break Travel Deals
Dollar Stretchers: Get More For Less
Tips from The Travel Mom, Emily Kaufman
After almost three years of trimming vacation budgets, Americans are eager to pack their bags and get on the road again. According to a recent poll by TripAdvisor, 36 percent of people surveyed said they plan to spend more on leisure travel this year and 69 percent expect to travel internationally. Even those nasty airline fees aren't dissuading people from taking to the skies since 24 percent of those surveyed expect to fly more this year, too. But that doesn't mean that travelers aren't still looking for a deal and there are still ways to get a lot of bang for your buck when it comes to that great American tradition known as Spring Break. If you book your vacation smart, you can really stretch your vacation dollars by packing extra value into your trip. I recently caught up with The Travel Mom, Emily Kaufman, and she has some timely advice to put those spring break travel plans in full motion.
Travel Tip #1: Find family freebies.
Family freebies will make your dollars stretch further. There are lots of hotels that include breakfast in the price to spring ski packages include lift tickets. You may think it's too late to book a great ski vacation, but this season brought record-breaking snowfall and many resorts in the West are open until the end of April to accommodate Easter travelers. The spring conditions will be the best they've been in years. If you're still looking for a great deal to the mountains, Ski.com offers 100 resorts worldwide and has spring discounts up to 50% off. There are around 400 sample deals listed on their website, for example: A family of four can stay at the Great Divine Lodge in Breckenridge, Colorado, just a short drive from Denver, for 4-nights with 3-day lift tickets for just $360 per person. Check out
ski.com/spring
for more information on these ski vacation travel deals.

Travel Tip #2: Find family friendly drive-to destinations. Orlando is slated as one of 2011's top spring break and summer vacation destinations. It's a great drive to destination and road trips can save families a lot of money on airfares and car rentals. If you're planning an Orlando vacation, your go-to place for great money saving tips and advice is the Walt Disney World Moms Panel. This is a free online forum of park savvy moms and dads who've mastered the art of planning the ultimate Disney vacation. They can give you tips on anything and everything at DisneyWorldMoms.com including things like how to maximize your food budget to customizing your Disney World vacation to fit your family's needs so you can focus on having fun.



Travel Tip #3: Have a Plan B to protect your vacation dollar investment. Now you also don't want your vacation fun to get derailed by flight delays or cancellations that can really mess up your spring break, so part of your planning should include travel insurance. Coverage includes flight delays or cancellations, lost or delayed luggage and even emergency medical expenses that is so important when traveling with the kids. Travel Guard offers a range of comprehensive plans including their GoldPlan that covers kids for free. You can get all the details at TravelGuard.com.



Travel Tip #4: Use smartphone apps to save time and money on spring break vacation. Now more than ever, you can use your smart phone and apps to organize so many things for your trip. These apps also save you time and money with lots of ways to find local deals on restaurants. You should also program the numbers of airlines and hotel contacts into your phone as well so if you need to rebook a flight or hotel because of travel delays, the numbers are right there.
Travel Tip #5: The internet is still your best resource for travel discounts and last minute travel deals. The internet is always a great source for last minute travel. However, when it comes to spring break, you may not find a lot of last minute deals so book early – which means now – or you may find it hard to get the best travel deals. Also, one of the best ways to stretch your travel dollars is look for vacation packages or hotels that pack in lots of added value. From onboard cruise credits to free lift tickets to breakfast included or kids eat free programs. These are ways to really save. Finally, definitely check out DisneyWorldMoms.com and ski.com to find out more about deals and those added value travel features.


I want to thank The Travel Mom, Emily Kaufman, for her spring break travel deals and dollar stretcher tips. You can follow Emily on Twitter @TheTravelMom.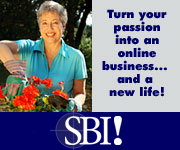 Marianne Schwab
TV Travel Show Producer
Best Travel Deals Tips

Back to Best-Travel-Deals-Tips Home Page
---