Meet Susan Farewell of Farewell Travels:
20 Questions for Travel Pros Challenge
Most people only dream about having the travel portfolio of this travel pro, Susan Farewell. Her Twitter profile is very humble: "Travel journalist, author and editor-in-chief of Farewell Travels, Select Escapes For Travelers with Good Taste." Then, Susan only has 140 characters to describe a legendary lifetime of travel journalism. In addition to her print and digital work, she is a broadcast journalist, having served as a travel correspondent for CT-based radio and TV. I just love Susan's last name and how well it connects to adventure as if to say, "Farewell, I'm traveling now."
Let's Talk About You:
A quick bit about Susan: A former travel editor and staff writer at The Condé Nast Publications, Farewell is a widely known digital, print, and broadcast travel journalist. Her work has appeared in numerous publications (and sibling websites) including Condé Nast Traveler, Vogue, Gourmet, Travel and Leisure, Outside, and McCall's. She also writes for newspapers such as The New York Times and The New York Post, newsletters (BottomLine Personal) and numerous in-flight and regional magazines as well as various websites.


[Photo: Susan Farewell, Farewell Travels.]
Susan is also the author of several books including
How to Make a Living as a Travel Writer, Hidden New England,
and
Quick Escapes from New York City
. She has also co-authored many books. Farewell is a member of the Society of American Travel Writers, the New York Travel Writers, the North American Snowsports Journalists, and the Eastern Ski Writers Association. Farewell has a B.A. in Greek Classics from Boston University and College Year in Athens, in Athens, Greece.
A quick bit about Susan's travel site:
Susan Farewell is Editor-in-Chief of
Farewell Travels: Select Escapes
, a website where visitors can find, book and save on travel to destinations around the world.
The site—which prides itself on providing recommendations for Travelers With Good Taste--has over a dozen contributors (and growing) as well as experts in a variety of travel topics. It utilizes high quality photography, film, artwork and animation. The objective of the site is to provide readers with ideas for travel, as well as opportunities to book trips and save substantially in the process. We have partnerships with Momondo (airfare searches), and several travel companies (including travel agencies, safari companies and custom-tour companies). Many of them provide discounts specifically to our readers (not Momondo though—but when it comes to finding the lowest airfare, Momondo is the best. BTW, it's hugely popular in Europe and more and more Americans seem to be discovering it).


[Photo: Susan Farewell in Molokai.]
Opt-in readers of
FarewellTravels.com
include many affluent households in the US, with the heaviest concentration in New England, the Mid-Atlantic and on the West Coast. Many are families with tweens, teens or older looking at travel as an educational experience. They take many trips every year with their kids and without. They are discriminating, sophisticated and active (sometimes very adventurous) travelers. Many have studied abroad or are sending their kids abroad to study.
At the root of all of the recommendations on the site is an unflagging commitment to responsible tourism and a determination to help people learn more about the world by traveling.

How old were you when you got your first passport and where did you travel to so you could "break it in? I grew up traveling so I probably had a passport before I had a library card. I don't remember when.
What kind of traveler are you? My readers are interested in adventures, but at the same time, want comfort. So with them in mind, I seek out fabulous places to stay. That doesn't mean I'm opposed to camping or roughing it though.
How many countries have you been to and which ones were your favorites? I don't count countries and am not even sure I'd remember them all. I am more interested in how many times I return to each one and how well I get to know it.
I visited Egypt when I was in college and it was definitely a life-changer then. I returned about six months ago and it still was a life-changer.
I don't favor countries, but I guess I could say Greenland was the most exotic of the ones I've visited.


[Coast of Cape Town, South Africa. Photo by Susan Farewell]
Let's Talk About Airports & Packing:
Are you someone who arrives at the airport with lots of time before your departure or just in the nick of time prior to departure and why? I play by the rules here. If the airport says 2 hours ahead, I'm there 2 hours ahead.
What are your top tips for going through TSA lines quickly and with no hitches? Again, just play by the rules.
What is the one item you've discovered that changed your airline travel experience for the better? Melatonin for long flights.
What are five items you always have in your carry-on and won't leave home without? Computer, camera, notebook, pen, socks.
What is your best packing tip? Take a pix of your luggage with your cellphone. That way, when it gets lost, you can easily describe it at the lost luggage counter.


[Sketch from photo below: Susan Farewell
and daughter, Justine, in Athens.]
Let's Talk Travel Brands, Travel Deals & Loyalty:
Are you loyal to travel brands or do you always book the best price and why? We recently added Momondo to most of the pages on our site because I LOVE it. Honestly, when it comes to finding the lowest airfare, it's the best. Otherwise, I don't really favor brands.
What airline do you fly the most and what do you like best about it? I don't really fly any airline regularly. I will say, however, my experience on FinnAir Business Class several years ago has been unmatched. Incredible airline.
What are your three best tips for maximizing travel loyalty miles, points, etc.? I am no pro on this subject. I do charge everything on American Express and then use the accumulated points for airline tickets. But surely there are many pros among your readers!
What's your best loyalty rewards story or the best travel deal you ever got? I don't have any stories on this subject.


Let's Talk About Your Travel Experience:
What's the biggest challenge in finding a fun and compatible travel partner? First of all, I love traveling alone. Always have. HOWEVER, I do have two great traveling companions—my husband and my daughter, both of whom are involved in the site. Tom (Seligson is his last name) is the Publisher and Executive Editor and our daughter, Justine, has a column, Just-Teens Travel. She writes that and also takes photographs and is very involved in influencing content.


[Photo: Susan Farewell and daughter, Justine, in Athens.]
When you travel to a country where you don't speak the language, do you learn key phrases, carry a phrase book, or learn the language before you go?
I pride myself on learning a bit of a language when visiting. I've also studied several languages over the years, so I find it easy. But I also carry a phrase book.
What's the first thing you do when you get to your vacation destination and why? I don't really take "vacations." All the travel I do is research. I don't really have a system in place for when I arrive. It's always different. Sometimes I'm exhausted and want to go to bed. Other times, I've got to meet someone in the lobby in 10 minutes.

Describe your most memorable travel food experience ever. Octopus salad at an outdoor café in Dubrovnik. Loved it so much, I went back two years later. Truth is, I was going back anyway, but I searched the streets of the walled city for the little café and found it.
What's your favorite souvenir to bring back from a trip and why? I only buy items that are made in the country I am visiting and even then, I am really careful. For example, I avoid buying things that are made of wood and involve decimating forests. I look for artwork, interesting necklaces, that sort of thing.
Of all the places you visited, choose one that changed the way you think about life or history… I'd have to say Italy. When I visited there as a teen, I was so taken by the history that it set me on an academic course of studying the Classics. I wound up majoring in Classics and going to school in Greece. After I graduated from college, there was a fork in my road—to move back to Greece and become an archaeologist or take a job as an assistant travel editor at Conde Nast. Something tells me that either path would have taken me to the same place.
Susan Farewell's Personal Note to Me: Thank you, Marianne! You have just indulged me in a very self-centered hour. You've also made me think about the many reasons I do what I do.


Bonus Question. Biggest travel regret? Didn't really mention this in the piece, but the only regret I have in life is that I haven't gotten my pilot's license! I am fascinated by planes. I took this pix last year (photo above), on a flying safari in Botswana and Zambia.


I sincerely want to thank Susan Farewell for taking the time to take the 20 Question Travel Blogger Challenge. I've really enjoyed getting to know Susan – one of the most experienced travel experts of our day and an honor to know and follow. For more on Susan, check out Travel Writers Exchange. Don't forget to follow Susan on Twitter @FarewellTravels.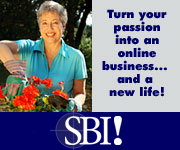 Marianne Schwab
TV Travel Show Producer
Best Travel Deals Tips

Back to Best-Travel-Deals-Tips Home Page
---