Things You Must Do Around the World:
My Top Five International Destinations
If you love to travel, then you probably have lots of great travel memories. How wonderful it is to take a stroll down travel memory lane and think about some of the most memorable moments. I've been to over 25 countries and 35 states in the U.S. so it's really difficult to narrow my list of incredible international travel memories down to just five, but here goes. If these destinations are not on your travel bucket list, they definitely should be.


1. Float in the Dead Sea in Israel.
Everyone knows that the Dead Sea has so much salt in it that you can't swim, you can only float. However, knowing and experiencing are two different things entirely. When I entered the waters of the Dead Sea (covered in Dead Sea mud of course) and started to float it made me giggle. In addition to the sensation that felt like a ride at Disneyland, the visual memory of floating in these tepid waters is as real today as it was years ago as I recall a view of the Jordanian mountains on one side of the Dead Sea and the Judean desert on the other. It is a travel memory of nature I will always cherish and hold in my mind. Unfortunately, I only have a couple of poor photos that recorded my visit to this unforgettable spot (pre-digital days).
2. Climb the Great Wall of China.
As much as I love having had the quintessential photo taken at the Great Wall of China, I must confess, this country was never on my bucket list. If a dear friend of mine hadn't been living in Beijing I probably would never have made the trip, but….I'm really glad I did. The biggest surprise when you go to the Great Wall is that it is very steep so it's not a walk, but a climb. We first hiked an unrestored area of the Great Wall on a separate hike with a group called
Beijing Hikers
. Several days later, we went to Badaling which is a very touristy area and one of the more popular visuals people imagine when they think of the Great Wall. It was also a rainy day when we went and as we climbed higher, the elevation meant it got colder and colder. Half way on our journey that day I picked up a sweatshirt printed with, "I climbed the Great Wall of China." I was so cold and that sweatshirt saved my day, along with a cup of hot Starbucks coffee when we returned to the entrance. Interesting Trivia: China has more Starbucks locations than the United States. Find out
how I flew to China for First Class for just $99
.
[Marianne Schwab at Great Wall of China, Badaling. Photo by Sara Pfau.]
3. Cruise the Canals in Venice, Italy.
Venice was on the top of my bucket list for years, but I always ended up going to other places because I was chasing a travel deal, but when I booked a Mediterranean cruise that did not include Venice, I made it a priority to book a few land days in Venice before heading off to Barcelona to meet my cruise. Prior to going to Venice, I did some research and learned that you don't want to hire a Gondola on the Grand Canal as a 30-minute ride will cost between $100-$120, but if you go to a side canal, then you'll probably be able to negotiate a rate around $80. When you go to Venice, make sure you budget for this since no one should go all the way to Venice, Italy, and then not take a ride on a gondola because it's too expensive. If you only eat from street vendors in Venice to save money for the gondola ride, then plan this once in a lifetime cruise through the canals of one of the most unique cities in the world.
[Venice, Italy. Photo by Marianne Schwab.]
4. Travel through the Panama Canal.
The Panama Canal isn't just the quickest link between the Atlantic and the Pacific, it's also the most beautiful. I don't know about you, but I'm fascinated by engineering and the Panama Canal is one of the largest and most difficult engineering projects ever undertaken in the history of the world. Imagine connecting the Atlantic Ocean to the Pacific Ocean by digging up the land between the two oceans! Not quite as ambitious as digging all the way to China, but close. Built from 1904 to 1914, almost 15,000 vessels pass through the canal each year and the average toll is around US$54,000 per vessel. The toll is calculated based on Passenger TEUs, or twenty-foot equivalent units.
We took a bus from the Atlantic Ocean side of Panama to Lake Gatun located near the middle of the canal. From there, we boarded a passenger vessel and we were transported through the remaining part of the canal to the Pacific Ocean. It was incredible to see this magnificent feat of engineering first hand as we went through lock after lock. This was a day in my life I will never forget.


[Marianne Schwab at Panama Canal just West of Continental Divide.]
[Map of Panama Canal from Passenger Vessel.
Photo by Marianne Schwab.]
5. View Paris, France, from the Top of the Eiffel Tower.
I've had a love affair with Paris since I took high school French and our French Club sponsored an international dinner -- a far cry from a visit to the City of Light as we recreated a classic French meal in our school cafeteria. I've been to Paris twice and La Tour Eiffel, as they say
en Francais
, is a global icon of travel. Built as the entrance arch for the World's Fair in 1889, it was originally criticized as being an eyesore. More than 200 million people have been to the Eiffel Tower since the day it opened making it the most visited paid monument in the world. It is the height of an 81-story building (1,063 feet) and be sure to ante up the euros to go all the way to the top to capture a view like no other of the magical city of Paris.
[Marianne Schwab at Eiffel Tower, Paris, France.]
Don't forget your camera, but make sure to stop at the first level too since this will probably be the best place to take photos of the surrounding areas. Once you get higher up, you'll need a super zoom lens on your camera. Where do you go to get the best photo of you standing "next to" the Eiffel Tower? One of the best photo op locations is at the end of the Champ De Mars so you're positioned in the foreground and can get the entire tower in the photo (like what I did). Some friends of mine also did a great low angle photo standing quite a bit closer. My most recent visit was unfortunately pre-digital camera and my current camera (a Canon PowerShot SD1300) has a 28mm wide angle lens which gives greater flexibility for these types of photos and is great in low light situations as well. Cie la vie.
Name Your Adventure: What Are Your Top Travel Destinations?
Where have you been that's a must for everyone's travel bucket list?
What Other Visitors Have Said
Click below to see contributions from other visitors to this page...

REAL Butter Chicken in Delhi

Taste REAL Butter Chicken in Delhi, India. Butter Chicken was invented in Delhi, India. Let me tell you, it was the best butter chicken I have put …
Vacation Photos - Tips for Better Travel Photos


I don't know about you, but I used to come back from trips with terrible photos so don't let this happen to you. Check out these Tips to Take Better Vacation Photos . I have advice on not only how to take better photos, but also find out the best camera to buy, too.





How many times do you return from a trip and want to go back? When I get back from my travels abroad, I like to find ways locally where I can recreate my international experience.
Here are some of my favorite local places that remind me of faraway places
and are the next best thing to getting on a plane and being there - except I can go "around the world" for about $50.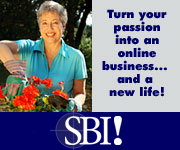 Marianne Schwab
TV Travel Show Producer
Best Travel Deals Tips

Back to Best-Travel-Deals-Tips Home Page
---