Travel Angels & Travelin' Prayers
Sometimes I forget that I live in the City of Angels. That is what Los Angeles, California, is nicknamed by the way. So I don't know why I was surprised that on a recent visit to the Farmers Market (located on 3rd Street and Fairfax and adjacent to The Grove) that I ran into a real life "Travel Angel." Well, sort of.


I couldn't believe my eyes as I saw this larger than life angelic creation standing before me. Dripping with the Aloha Spirit, he was dressed in a Hawaiian shirt, was wearing sunglasses and he had a camera around his neck. He looked like a typical tourist and world traveler, except for his wings. They were made of maps of the world in the front and postcards from around the globe were feathered on the backside of his wings as if to record his around the world travels. On this sunny day, he appeared destined to be my guardian angel and to keep me safe while sharing his stories of travel adventures far and wide.




Where Do Travel Angels Come From? The Travel Angel was created in 2001 by Dean and Laura Larson and a sign on the sculpture shares the story of his creation which is not of a heavenly origin but from the earthly artists themselves: "We thought about all the angels that travel with us and how they might like to visit some places when they're not working – when they are just on vacation. From this, came the idea of The Travel Angel. He appears in local attire in an effort to blend in with those people living here. His wings are feathered with postcards and travel stickers from the many places he has visited. (Even the Farmers Market Office in Los Angeles, California, donated some old Market postcards.) All add to his knowledge of the human experience." The Travel Angel sculpture is made of polyester resin and fiberglass over steel.




After doing a little research, I discovered that The Travel Angel was originally part of a Los Angeles, California, public art project, "A Community of Angels." Approximately 200 angels were decorated by different artists and then placed around the city for residents and tourists to enjoy. After the public display, the angels were auctioned off in May 2001 and the proceeds went to benefit Volunteers of America and Catholic Big Brothers.




The project was a joint venture of two organizations: the Los Angeles Convention and Visitors Bureau and the Mayor's Volunteer Bureau. It imitated a public art installation of cows in Zurich, Switzerland, in 1998, which was followed by the popular "Cows on Parade" in Chicago.


Travelin' Prayer. While The Travel Angel is dedicated to people and their travels, offering his "protection," many travelers pray before each journey for traveling mercies:
"Heavenly Father, I ask You to give me and every person I pray for today traveling mercies and to deliver us safely to our destinations. I ask You to loose Your angels to go before us and to protect us and to force all darkness and all destructive forces away from us. If Your angels have to manifest themselves to protect us, please let them do so. Amen!"
I personally believe in the power of prayer and the above petition is beautifully written. Before I board every plane, I place my hand on the outside of the aircraft and ask God for traveling mercies and safety. Some may call it superstitious, but it comforts me to place my travel in God's hands.
Billy Joel also wrote a Travelin' Prayer about a person who went on a tour of Europe. He said, "I'm not a religious kind, but I wrote a song about it." It's a great song that I think every traveler will enjoy.





[VIDEO: "Travelin' Prayer" Written & Performed by Billy Joel.]
Where Travel Angels Reside This Side of Heaven.
The
Travel Angel
sculpture is located after you walk in the "Welcome to Farmers Market" entrance (see photographs below) at the Farmers Market in Los Angeles, California. The entrance is directly west of Bath & Body Works. Bryant's Pit Barbeque will be on your left. Look for the
Travel Angel
on your right at the foot of the stairs that lead up to the Farmers Market Offices. Be blessed.


If you like the whimsical Travel Angel sculpture, you may also enjoy the artwork of Leah Saulnier, a unique artist who's work I discovered on a trip to Santa Fe and in the travel theme, Artist Katrina West has captured vintage motel signs on canvas.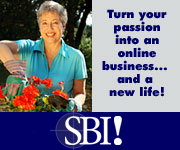 Marianne Schwab
TV Travel Show Producer
Best Travel Deals Tips

Back to Best-Travel-Deals-Tips Home Page
---