Travel Food, Glorious, Food:
Take a Bite into Travel Memory Lane
What is travel food? Probably not what you think. The other day I was cutting up a pineapple and my mind suddenly was flooded with memories of the Pink Sands Resort on Harbor Island in the Bahamas. Why, you ask? Because when I was vacationing there several years ago, fresh, sliced pineapple was served every day at breakfast along with a spread of fresh cut fruit. I was living in New York at the time I visited the five-star resort off North Eleuthera and fresh pineapple wasn't part of my daily diet by a long shot, so the fresh pineapple was a very special treat and said in a bite…tropical vacation.
This got me thinking, how many other foods evoke wonderful travel memories from my vacations simply by taking a bite into a flavorful travel memory lane? I love bananas and eat them almost everyday, but since I visited the Dole Banana Plantation in Costa Rica, I have a delicious new memory of a wonderful day that not only involved a tour of the plantation, but also meeting Buttercup, a rescued sloth at the Sloth Sanctuary.



For the most part, savory memories are conjured up by some of my favorite edible or drinkable souvenirs I bring back from my travels. I have a "souvenir rule" as a matter of fact that any thing I purchase on a trip must be made and manufactured in the state, province or country I'm visiting.
Whenever I'm in the Caribbean, I always bring back rum cakes for family and friends, plus one or two for me, too. The Cayman Islands has a particularly tasty golden Tortuga Caribbean Rum Cake made from an original four-generation-old family recipe and Tortuga rum cakes are the number one export of the Cayman Islands. I think the Bacardi Rum Cakes of the Bahamas are equally delicious and sinking my teeth into these rum cakes reminds me of the beautiful islands where rest and relaxation are the priority of every day.

Coffee is another great travel souvenir and there's nothing like brewing a cup of java from one of my trips to Jamaica, Puerto Rico, Columbia, Costa Rica, or Hawaii to have my travel memories fill my mind of time spent in each exotic place and also, the local vendors I met when I purchased the coffee beans. Not to be out done, tea is also a tasty souvenir. The green tea and jasmine tea I purchased in China, along with drinking the tea from the authentic Chinese tea set, always reminds me of the lovely gal in the Beijing tea shop where my friend, Sara and I, enjoyed a traditional ceremonial tea.



I've also picked up some great jams, jellies, and apple butters from travels in the Midwest and I once purchased a honeycomb when I was at a farmers market in Minneapolis. Now, naturally I know that honeycombs are not exclusive to Minneapolis, but every time I've had honey from a honeycomb since, I think of that farmer's market and my trip to the twin cities.
Often times, a local food may not be available, but most places around the world have local wine or unique liquor. Since I love wine tasting, local wines like the chocolate Black Beauty wine from the Black Mesa Winery in New Mexico located next to the Rio Grande and the Osmanthus Wine I purchased after a wine tasting on the Li River Cruise in Guilin, China have been special purchases that I've enjoyed sharing with friends when I return home from my travels.



I think the best rum I've ever purchased was buttered rum from the Cayman Islands and the most unique local drink was the Limonoro limoncello and lemon crème that I bought in Sorrento, Italy, at a small storefront factory on a rainy fall day. Limonoro is a lemon liqueur produced exclusively by lemons picked fresh in the morning. The lemons are deprived of skins and infused with alcohol.



Together with the lemon liqueur, the lemon creams are produced with a proprietary Limonoro recipe by adding milk and milk-creams and are my personal favorite. Limonoro products are available in a variety of decorative bottles. They also make a range of sweets from high quality ingredients including a white lemon chocolate that I'm quite fond of.



Each taste and each sip of these delicious souvenirs is a way to enjoy my trip all over again long after I've arrived home.
I've also discovered that once I've eaten or drank my souvenir, I may want more but obviously a trip back to purchase it may be out of the question. But thanks to the world wide web, much of it is at my fingertips and a click away. I can purchase those Tortuga rum cakes, Hawaiian macadamia nuts or Kona coffee and even the Black Mesa Black Beauty wine all online.


Vacation Photos: 10 Tips for Better Travel Photos


Don't forget to record your vacation adventures with photographic evidence of your good times. Your vacation photos are the best souvenir of any trip. I don't know about you, but I used to come back from trips with terrible photos so don't let this happen to you. Check out 10 Tips to Take Better Photos on Vacation. I have advice on not only how to take better photos, but also what's the best camera to buy, too.





So there you have it. One way to relive travel memories through food. Now, it's not always about the food you bring back either. Reliving travel memories through food can mean stumbling upon restaurants that remind you of places you've visited in your travels. I've discovered several of those locally where I live in the Los Angeles San Fernando Valley. I also have ideas for
Around the World Trips for Under $50: Experiencing the World through Food
.
I've shared my travel food memories with you, so tell me what food sends your brain into a travel memory tail spin? What restaurant or food have you discovered that magically transports you back to a favorite vacation?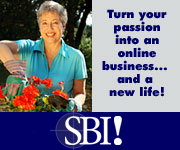 Marianne Schwab
TV Travel Show Producer
Best Travel Deals Tips

Back to Best-Travel-Deals-Tips Home Page
---