Travel Guys with Adventure
To Follow on Twitter
It's no secret that I used to think Twitter was for the birds, but I have Twitter to thank for getting to know this extraordinary group of travel guys who know all about adventure.
This is an "A" list of travel experts, bloggers and writers and you will always get unique travel tips and lots of just plain travel fun out of following these travel guys on Twitter.



@johnnyjet
The Huffington Post says, "John E. DiScala (a.k.a. Johnny Jet) travels around 150,000 miles and visits over 20 countries each year. He and his website JohnnyJet.com have been featured over 2,000 times in major publications, including USA Today, Time, Fortune and The New York Times, and he has appeared on ABC, CBS, CNBC, CNN, MSNBC, NBC, FOX News Channel and PBS. JohnnyJet.com has been named "one of the top best money-saving web sites for travel" by Budget Travel Magazine, while the L.A. Times calls it "one of the top 10 essential travel resources on the internet." Every week, Johnny hosts a "travel website of the week" for several radio stations around the country, he writes weekly for Frommers.com and he has written for USAToday, The Boston Herald, LAX Magazine and Coast Magazine." Do you need you know more to understand that he is a must follow?
@EverywhereTrip
Imagine selling your house and now you call the world your home. That's exactly what Gary Arndt did over four years ago. Before that time, he was no travel expert, but now he has over 100,000 followers on Twitter. Probably because he's out there living a lot of people's travel dreams and he shares great photos from his around the world adventures and believe it or not, he takes a lot of those amazing photos from his iPhone!
@NomadicMatt
Simply known as "Nomadic Matt," he's been traveling the world for four years and showing people travel can be inexpensive. A twenty-something vagabond who has been on the road regularly since 2005, he's a Boston, Massachusetts native but now calls the world his home. After a trip to Thailand in 2005, he decided to leave the rat race and explore the world so he finished his MBA, quit his cubicle job, and set out on an adventure around the world in July of 2006. He now inspires over 20,000 Twitter followers daily. You should be one of them.


[TBEX L.A. Launch at Millenium Biltmore in Downtown Los Angeles. L-R: @EverywhereTravel, @NomadicMatt, @TravelProducer, @JohnnyJet.]
@MalloryOnTravel
Iain Mallory. Engages with the World in 140 or less from North West England; He's a traveller,adventure, writer, photographer, wannabe stormchaser, coffee addict, all around good guy not to mention makes me laugh out lout as his hilarious comments on our weekly virtual tweet ups on #NUTS, #TNI and #TTOT.
@landlopers
Matt Long. A Landloper is a wanderer, an adventurer. At heart, that is who Matt is. His website bio sums it up: "I'm a typical Gen-X professional who has a passion for all things travel. My site brings a unique perspective that is hard to find online. I am not a backpacker, nor am I super wealthy. I am just an average person who has managed to travel the world efficiently and without spending a fortune." Love Matt and his travel style! You will too so check out his travel tricks and tips at our Twenty Question Travel Blogger Challenge.
@TravelAnswerMan
Follow the journeys of the Travel Answer Man, John Van Kirk. For more than 30 years, John has been circumnavigating the globe exploring exotic places, experiencing different cultures, and making new friends - and along the way, gathering unique knowledge and information including a strong, reliable network of travel industry professionals and partnerships. He has visited 130 countries, 7 Continents and all 50 USA states to date. Wow! So you can see why I follow him...nuff said.
@TravelingTed
Ted Nelson is a Chicago Adventure Travel Examiner for Examiner.com. He blogs about travel at travelingted.tv where you can get the 411 on the best in adventure travel and backpacking. I love the location of his Twitter profile pic. Can you guess where it was taken? It's on my bucket list!
@budgettravelsac
Jeremy Branham love travel, writing, and is family guy and combines all three in budget travel. He is a down-to-earth guy and travel has changed the way he views the world. As a husband and father, he wants his life and his approach to travel to mean something. This is from his blog bio, "My motto in life is to live in a way in which my kids become better human beings than me. Travel is an essential part of that. I want to challenge people to use travel to live a better life as well! So travel passionately, spend wisely, and experience more!" Definitely follow Jeremy on Twitter!
@CharlesMcCool
Charles McCool is a travel book author of Winning the Airfare Game. He is a travel skills expert and has taught others how to travel more effectively–save money, time, and stress AND have more fun–on EVERY trip since 1992. He has conducted do-it-yourself trip planning and other travel classes since 2001. His articles and travel advice have appeared in hundreds of sources since 1990, including CNN, USA Today, Frommers, and The Baltimore Sun. It's cool to follow McCool!
@TravelDudes
Melvin is the master mind behind Traveldudes, a community of travelers whose aim is to assist fellow travelers on their adventures around the world and help enhance their travel experience. For Travelers, by Travelers!
@ToddWassel
Todd Wassel is a guy who left home over 11 years ago. With the exception of graduate school he's have been living abroad ever since. He's also a conflict resolution and human rights expert who has lived in Japan, Thailand, Timor Leste, Sri Lanka, most currently Kosovo, and visited over 30 countries. He began his wanderings 11 years ago as an English teacher in Japan.
@Mike_Gerrard
Mike Gerrard writes on travel for newspapers, magazines and websites in the UK and worldwide. He has won awards for his writing and photojournalism, as well as a Benjamin Franklin Best Guidebook Award for a guidebook on Paris. He has also written or contributed to over 25 guidebooks for major travel publishers, including some with his wife Donna Dailey. Between them, the two also write and publish the Pacific Coast Highway Travel website. Mike is a member of Travelwriters UK, WPu, and also the British Guild of Travel Writers. He's a favorite follow for sure.
@roniweiss
Roni Weiss is a self described perpetual traveler, podcast producer and news junkie. He has taught English in France and Chile and has been around the World with visits in every country in Europe. I met Roni Weiss on a #TTOT and then recently IRL at the Los Angeles Times Travel Show. Roni is a lot of fun and took my Twenty Question Travel Blogger Challenge.

#TT travel guys @johnnyjet @EverywhereTrip @NomadicMatt @landlopers @TravelAnswerMan @TravelingTed @budgettravelsac @CharlesMcCool @theplanetd @TravelDudes @ToddWassel @Mike_Gerrard @roniweiss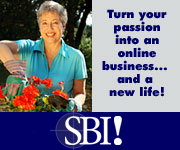 Marianne Schwab
TV Travel Show Producer
Best Travel Deals Tips

Back to Best-Travel-Deals-Tips Home Page
---