Travel News of The Week:
My Favorite Tweets
July 6, 2011 -- Twitter is a valuable source for the latest travel news and keeping up to date on all the tricks of the trade to save money on trips, get upgrades, stretch loyalty reward programs and so much more. Here are some stories (and tweets) I've selected as "Favorite Tweets" this past week that will give you great travel ideas on where to go and how to save.
Why is Airfare Rising? Because You Keep Paying
NEW YORK (CNNMoney) -- The cost of a plane ticket keeps jumping, and it seems the sky's the limit for price. Why? Because you're willing to pay.
The major U.S. airlines have hiked fares six times so far this year, already doubling the total number of increases for 2010, according to Rick Seaney, chief executive of Farecompare.com.But consumers have continued to pay the increased fares, so the airlines have become bolder in driving the prices up even further. Read More

From @RoniWeiss



[Photo: Airlines like Southwest don't charge for baggage fees.]
Avoid Credit Card Problems When Traveling Overseas
Most credit cards in Europe have an embedded PIN chip in them, called an EMV card. Almost no American credit cards do. This causes big problems for Americans traveling in Europe but there are a few ways to minimize the hassle.
It's very common to swipe your American credit card over there and have the transaction be denied either because of the system itself or because the cashier doesn't know how to work it. The New York Times says the best thing to do is carry several credit cards and if one doesn't work, politely ask the merchant to try another one. You may have to try several times.
However, that doesn't help when dealing with things like a telephone, parking meter, or gas pump that can't recognize a magnetic-strip only card. You can't charm a kiosk. Read More

From @TravelAnswerMan



Frequent Flyer Tips that Only the Pros Know
I don't know how some frequent fliers manage. Travel can be so discombobulating and disruptive, yet some road warriors spend half their lives on planes, sometimes just to collect miles and attain elite frequent flier status. But with the work comes the perks, as that same group knows how to make the best of it, collecting as many frequent flier miles as possible and using the status they earn from traveling so much to their advantage. Here are some of their tricks that any flier can put to good use.
1. Getting into business class lounges even if you're in economy class. Airports aren't much fun, but one way to make the whole flying experience more pleasurable is to wait for your flight in an airline lounge. Savvy fliers know that even if they are flying in economy class, they can access business class lounges when flying overseas. Read More

From @USATODAYTravel



Five Coastal California Hideways
(Sunset.com) -- Listen to the ocean from your room in one of these lesser-known inns along California's jaw-dropping Pacific coastline.
Coast Guard House Historic Inn in Point Arena, California
Atop a bluff and offering nose-bleed views of the major highway for gray whales --- aka the Pacific Ocean -- is this Cape Cod-style seaside estate from 1901, with slatted ceilings, vintage photographs, and piles of firewood near the basement.Check in: It's hard to shake the Agatha Christie vibe at the windswept inn, what with the grandfather clock ominously stopped at 4:20, a house dog named Winston, and a Friday-night wine and cheese party where you meet the other suspects, ahem, guests. Two cottages and four rooms are shipshape cozy. From $165, breakfast included; two-night weekend minimum; Read More
From @McMedia



Planning a trip? We also have some of the latest best travel deals right here on this website so check them out and save on your next trip.
If you have a comment about any of these stories please share them here.


Post a Comment About This Topic?
Do you have a story, comment or travel tip to add about this topic? Please share it.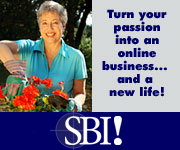 Marianne Schwab
TV Travel Show Producer
Best Travel Deals Tips

Back to Best-Travel-Deals-Tips Home Page
---