Travel News of the Week
Week Ending August 5, 2011
Twitter is a valuable source for the latest travel news and keeping up to date on all the tricks of the trade to save money on trips, get upgrades, stretch loyalty reward programs and so much more. Here are some stories (and tweets) I've selected as "Favorite Tweets" this past week that will give you great travel ideas and information on where to go and how to save.
13 Things a Hotel Desk Clerk Won't Tell You
1. The 1-800 reservations number will probably send you to a central office with set rates. If you call the hotel directly instead, you can negotiate. Read More


From @TheTripChicks



Most Incredible Castle Hotels in the World
Taj Lake Palace - Rajasthan, India. The Taj Lake Palace, located in the middle of Lake Pichola is a dream of white marble and mosaic glistening in the moonlight, very reminiscent of the most beautiful tourist cliché in the world; the Taj Mahal. Conceived in romance, the palace was built in 1746 by Maharana Jagat Singh II, 62nd successor to the royal dynasty of Mewar – believed to be descendants of the Sun God.
Set against the backdrop of the majestic Aravalli Mountains on one side of the lake, and lofty palaces on the other, the Taj Lake Palace spreads across a four-acre island – an almost surreal vision in marble. The Royal Butlers descendents of the original palace retainers look after all contemporary comforts. Read More


From @GotSaga



Delta Making $4 Million a Day on Expired-Tax Fare Hike
Delta Air Lines says its decision to offset expired FAA taxes by raising fares has increased revenue by between $4 million and $5 million per day, The Wall Street Journal reports. The newspaper adds: "Delta said it has no plans to change its ticket prices." Read More


From @USATodayTravel
Via @SkySteward



IRS: No Tax Refunds for Fliers after FAA Shutdown
The Internal Revenue Service said Friday that no fliers who flew during the past two weeks — when the Federal Aviation Administration was partially shut down — are eligible for ticket tax refunds.
The decision may come as a surprise to millions of airline passengers who were expecting a refund — up to 15% of the ticket price — after the FAA's partial shutdown on July 23. Read More


From @USATodayTravel
Via @NomadicMatt





How to Travel Solo
It's only when a person plans their first solo adventure that they realize how different it might be from traveling with a friend or partner. There's more to think about. You are totally responsible for all the details. Safety is a somewhat greater concern. And then, if you want to take a tour, you discover that they actually penalize you for traveling solo.
All these points make solo travel sound terrible. But the truth is quite the opposite. Before I give you a few tips on how to travel solo, I must pause and tell you how great it is. Read More


From @Landlopers



Reasons to Travel by Train in Europe
There's nothing quite like a good old-fashioned train-tour, especially when it's your first time visiting a country (or two!) and you've got a lot to see and limited time to do it. Here are a few excellent reasons why you should consider traveling by train in Europe.
1. For one, it's affordable, especially when compared to the cost of driving. Far too many people end up spending huge amounts of money on lodging and car rentals when they could take a train from destination to picturesque destination. Read More


From @WeBlogTheWorld Via @HotelPRGuy



Five (And Then Some) Tech Tips for Travel
In the big airports, you sometimes see three different lanes for the X-ray machines. They're marked by a black diamond (expert travelers who know the routine and have their laptops out and shoes off), blue square (casual travelers) and green circle (families and people who need extra help).
I have no idea if that self-selecting system actually lets anyone get through the lines faster. But it occurred to me that if there were such a thing as a black-diamond lane for technology, I'm probably in it.
I've been racking up about 70 round-trip flights a year, so I know this space pretty well. I've got the tech part of it down to a science. Here's what I've learned along the way—tips for maximum flying efficiency and minimum misery.
1. Use TripIt.com. Tripit is this amazing, free Web site. Every time you book a flight, hotel or car rental online, you forward the e-mail confirmation to plans@tripit.com. Read More


From @EliteTravelGal




Planning a trip? We also have some of the latest best travel deals right here on this website so check them out and save on your next trip.
If you have a comment about any of these stories please share them here.


Post a Comment About This Topic?
Do you have a story, comment or travel tip to add about this topic? Please share it.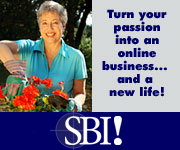 Marianne Schwab
TV Travel Show Producer
Best Travel Deals Tips

Back to Best-Travel-Deals-Tips Home Page
---