Travel News Round-Up
Week Ending July 14, 2012
My Twitter friends are always a great source of travel news and tips during the week and as July heats up, looks like there's still time to get a good airfare. Also, this week we take a look at online vacation rental scams, annoying hotel fees, avoiding pickpockets on vacation, how to solve the problem of expensive phone bills while traveling, when the best time is to redeem miles on Aeroplan, and more. You may want to bookmark this page as you may want to refer back to these money-saving travel tips from time to time.
Airfare Expert: Is it Too Late for Summer Deals?
Attention, procrastinators: We have a bit of good news for you; there are some deals out there, some hidden in plain sight and some just hidden. Here's how you can find them.
Weren't there supposed to be no last-minute deals this summer?
Despite my earlier predictions, airlines may have made a slight miscalculation on the appetite of travelers for high-cost airfare. True, there were no last-minute airfare hike attempts on the part of the airlines, but while prices at the gas pump have been dropping, there's been no corresponding movement on the part of airfares. That may have set the stage for some to hit the road instead of the airport security checkpoint. More

From @USATODAYTravel


Professional Pickpocket Gives 5 Tips for Avoiding Summer Travel Theft
How's this for a job title? Professional pickpocket.
Bob Arno has built a career tracking street crime and then demonstrating thieves' unbelievable moves to stunned audiences in Las Vegas and around the world during an act he bills as "Con-Man Comedy." More

VIDEO: Pickpocket's Strategy: What Thieves Know

From @ABC2020


Discover America: Resurrecting Tourism's Lost Decade
Brand USA, America's travel promotion office has launched its first-ever campaign "Discover America" targeting overseas visitors. The Land of Dreams advertisement is shot against backdrop of majestic landscapes and attractive people having fun. Rosanne Cash (daughter of Johnny) and a multicultural assortment of musicians tell the world that, "It's closer than it seems; come and find your land of dreams." Here is a link of the clip to get a taste of the advertisement. More

From @TravelCoalition


How Not to Kill Your Travel Companions - Tips on how to Stay Friends on the Road
Whether you're off to climb Everest, walk backwards across the Antarctic or heading to South East Asia for a few months with your best friend in the world, one of the hardest aspects of any kind of trip is the group dynamics. Very rarely in life will you spend such extended periods of time with people other than when you travel together.
You will find yourself doing everything together, having little or no privacy and relying on them as they rely on you. You might spend more time with these people than you've ever spent with anybody ever before. You will need to prepare for this just as much as you will when you pack your rucksack. More

From @TravelDudes


How to Solve the Expensive Calling Problem While Traveling?
I've been traveling on an off for about 5 years now and traveled to over 30 countries during the last years. One of the most important things besides having Internet and my camera was having a phone and calling from abroad. There are many ways that can keep your costs low. More

From @sebaboerner


When is it a Good Time to Redeem your Aeroplan Miles?
It's a dilemma that every air mile collector faces. Should I continue accumulating miles or should I redeem them and finally see some returns for my loyalty? There is no right or wrong answer. Everyone has a different strategy and timing plays a big role in the decision.
We used to collect and save our miles religiously. The number kept rising, well beyond what was needed for a couple of free international flights, yet we never redeemed them. They just sat in the account, looking all pretty. Instead of cashing in and actually benefiting from our miles, we opted for whatever cheap flights we could find. It seemed logical – why not save our miles for a rainy day? It wasn't until we were overseas and needed to purchase an unexpected flight that we realized how our Aeroplan miles could save us a lot of money and time. More

From @TravelCanucks


10 Most Annoying Hotel Fees
If you've ever booked a hotel room only to be slammed with severe sticker shock upon check-in, you know that sometimes surprise fees can undermine the value of a great room rate. Read our list of the worst such fees so you can arrive prepared the next time you book a hotel room. Many fees can be eliminated simply by complaining about them, so check your bill closely and always speak up when a hotel hits you with an unwelcome surprise. More

From @USATODAYTravel


Online Vacation Rental Scams Grow
Vacationers heading to popular hotspots like New York City may find the hotel prices a shock. During the height of the tourist season a hotel room can run hundreds of dollars a night, sending some to look for cheaper options. They are out there, but so are the scams that can ruin your trip.
Some of the apartments and homes advertised as "Vacation Rentals" on websites like Craigslist.com and Backpage.com appear to be amazing deals. They promise you'll pay just $50, $75 or $125 a night for fancy Manhattan apartments, and are complete with photos showing charm and luxury. However when "20/20″ checked a random sampling of these low-price ads, it was tough to find even one that was legitimate. More

From @ABC2020


More Than Just a Flashy Drink – Discovering the Real Cognac in France
Cognac in the United States has never been more popular, yet it's also never been more misunderstood. This classic French after dinner drink enjoys a starring role in the exploits of music super stars and some of the top athletes in the country. But it started much more humbly and while visiting the Cognac region of France, I discovered not only the science behind this aperitif, but the art of its creation. More

From @landlopers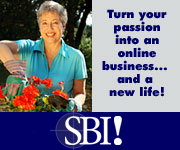 Marianne Schwab
TV Travel Show Producer
Best Travel Deals Tips

Back to Best-Travel-Deals-Tips Home Page
---