Travel News Round-Up
Week Ending July 7, 2012

The July 4th week was loaded with travel tips and travel news. This week, we take a look at where to find the most crowded beaches (you may want to avoid), an app that helps you conquer the fear of flying (helpful for friends and family), seven common expenses that take traveler's by surprise, and much more.


7 Common Expenses that Take Travelers by Surprise
Some travel surprises are good: discovering a hidden gem of a trattoria in Florence where you are greeted with hugs and an open bottle of Chianti. Or finding out that the Louvre is free the one day you are in Paris.
But then there are the bad surprises: getting the final bill on your cruise and seeing hundreds of dollars tacked on for gratuities. Or showing up at the airport at the end of a blissful week in the Caribbean and being informed you must pay a departure tax or you can't leave the island (on second thought, being stuck in paradise doesn't sound that terrible).
Here are seven fees you should factor into the budget — including a few you can avoid altogether if you're smart. More


America's Most Crowded Beaches
Independence Day brings to mind fireworks, barbecue, and, if you live in Ocean City, crowds. More than 300,000 sun-seekers flood this small Maryland town each July 4th, packing restaurants, boardwalk attractions, and, of course, the beach.
When the summer holiday strikes, fleeing to the beach seems like a no-brainer. After all, what could be better than a sea breeze to cool you off? You and those hundreds of thousands of fellow beachgoers, that is. More

From @msnbc_travel


Afraid of Flying? Just Download an App
WANT to overcome a deep-seated fear of flying? Easy - just download the app. A Dutch company has launched the first scientifically-developed, web-based treatment for people who suffer from mild to moderate fear of flying.
The Flight App, which can be downloaded to iPads, iPhones and androids, provides information to help allay your stress if you are nervous before or during your flight. It informs users about aerodynamics, flight safety and turbulence, sounds and sensations during departure, flight and landing. More

From @MalloryOnTravel


Most of the Star Wars Tatooine Sets are Still Standing and Full of People
A True Movie Location Vacation Idea: Recently a YouTube clip about some British guys going to Tunisia to fix up Luke Skywalker's house made the Internet rounds, which raised the question -- what the heck was Luke Skywalker's house doing still standing? Didn't they take down all the Star Wars sets they built in Tunisia after they were done filming? The answer is no. Basically all the Tatooine sets were just built out in the middle of the desert, so hey, what the f--k, once they were done filming they just left them. Not only are most of the sets still standing, but people have moved into many of them. More

From @Uproxx


How To Get The Most Out Of European Rail Passes
A few weeks ago I was chatting with a EuroCheapo reader about her upcoming trip to Germany, France and Italy. She and her husband were planning to move about entirely by train.
They planned tostart in Paris, spend a few days and then take a train to Cologne, Germany. After two days there, they'd take a train up to Hamburg. Three days later, they'd head south to Florence, Italy and, finally, Rome. All of this in just under two weeks.
Her question was a practical one: Which rail pass should they buy for the journey? A Eurail pass? Select pass? Special regional pass? More

From @HuffPostTravel


USA's Most Scenic Train Rides
To mark National Train Day, we asked Amtrak to share photos from its archives of the USA's most scenic rail routes. Here are their picks. More

From @USATodayTravel


Cruise Ship Wreck Removal Underway Amid New Questions Of Cause
It's been nearly seven months since the cruise ship Costa Concordia grounded off the coast of Italy, leaving 32 dead. After lying on its side since the January 13th grounding, Costa Concordia will next be stood back up, re-floated and towed to an Italian port. But what looks to be a simple operation will involve the coordination of several salvage companies and cost millions. More

From @gadling


Costa Concordia Salvage Operation Begins
Salvage work has begun on the stricken cruise ship Costa Concordia. The 115,000 ton ship sank off the coast of the Italian island of Giglio in January with the loss of 32 lives. The four-stage project is estimated to take around one year. SOURCE: BBC (YouTube Video Animation) More


Five Apps I Always Use When I Travel
Like millions of other travelers, I am absolutely addicted to my mobile devices. Not only are they always firmly attached to my hand, but they've also transformed my travel experience. A lot of people ask about my favorite apps so I put together this short list of the apps I always use on every trip. I hope you find them useful and please let me know which apps you like to use when you travel. More

From @Landlopers


My Camera is Dead, Long Live My New Camera
A few weeks ago I wrote this post about the vicious murder of my trusty travel companion, my Kodak Z650. It wasn't the fanciest or most technologically advanced camera in the world, but it had served me well. In fact, most of the photos on this site were shot with it. A fall while hiking down a volcano in St Kitts though led to its untimely demise, leaving me in the lurch. More

From @Landlopers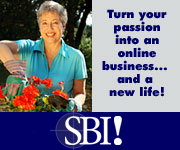 Marianne Schwab
TV Travel Show Producer
Best Travel Deals Tips

Back to Best-Travel-Deals-Tips Home Page
---
Post a Comment About This Topic?
Do you have a story, comment or travel tip to add about this topic? Please share it.