Travel News of the Week
Week Ending June 2, 2012

The Memorial Day Holiday week hosted a lot of news in the world of travel. Here's a round-up of Twitter tweets, travel blogs and travel stories are filled with travel tips and travel news and topics that include what you need to know about travel hacking, how passenger complaints are intensifying over TSA kerfuffles, a new phenom known as air rage, and on the lighter side, Transformers: The Ride opened at Universal Studios Hollywood.
You may want to bookmark this page as you may want to refer back to these tips from time to time.


Five Things The TSA Doesn't Want You To See (VIDEO)
This is a picture of two Transportation Security Administration screeners leaving work last week. But look closely. They're nowhere near an airport. In fact, if you've ever been to Washington, then you'll recognize the area just outside a Metro station near a congressional office building.
This is just one the images the TSA didn't want you to see last week. How do I know? Because when I asked the agency assigned to protect America's transportation systems about the picture, its response was "off the record" -- meaning that I'm not allowed to tell you what it said. But a legislative assistant who works in a nearby office building filled in the details. More

From @ElliottDotOrg


How much do we really hate the TSA?
It's the kind of thing that seems to happen every day to innocent grandmas, teens and toddlers when they pass through the airport: Savannah Barry, a 16-year-old Type 1 diabetic, uses an insulin pump that can malfunction when exposed to technology used in airport screenings. When she passed through the Salt Lake City airport for a flight home to Denver in May, she asked for a pat-down, but Transportation Security Administration workers directed her to pass through a scanner. Her parents weren't there -- she was on a school trip -- but she trusted TSA agents to guide her. More


The Ultimate Travel Hacking Guide
It's never been easier to compare travel and accommodation prices using sites like Hipmunk, Kayak, or Google Flights, but a little extra legwork can save hundreds on airfare, hotels, and attractions. Career traveler Matt Kepnes explains his best travel hacking tips just in time for your upcoming travels.
Travel Hacking is a phrase that gets thrown around a lot these days. You see it on many travel websites that seek to explain how to become a travel ninja or ultimate traveler. Travel hackers are the people constantly chasing miles, rewards points, and elite status. They are looking for every possible way to game the system. More

From @AGypsysLove


Airbus A320 To Offer Extra-Wide Seats For American Airline Companies
More than one third of American adults are currently obese, a number expected to balloon to 42% by 2030.
Airbus, a subsidiary of European aerospace mega-player EADS, must have had the stat in mind when the company decided to offer extra-wide seats on their new A320 aircraft, the AFP reports.
Currently, A320 economy seats are 18 inches wide, AirTransportWorld.com reports. (Boeing's 737 seats by comparison are 17 inches across.) With a bit of reconfiguration, the company is now offering two 20-inch seats on each side of the aircraft's single aisle in lieu of three 18-inch seats. More

From @HuffPostTravel


Panama Canal rate hike causes backlash with ship owners
The International Chamber of Shipping (ICS), an organization that represents 80% of merchant shipping is not happy about the potential 15% rate increase to commercials shippers who use the Panama Canal.
In a letter to the Panama Canal Authority, ICS secretary general, Peter Hinchliffe said, there was 'no pressing need' for the increases given that 'canal revenues are currently very healthy'. The letter went on to say that given the current economic climate it's not in best interest to raise tolls. More

From @CruiseRadio


Teaching in China: the Ins and Outs
Teaching in China can encompass a melange of postings, some rural, others urban. Teaching middle school, to universities, and all the way to business professionals. Hours can be anything from 14 to 20 teaching hours a week, during daytime hours or spilling into the evening. Or full-on, Monday to Friday, several hours a day.
It really depends on the institution, posting and location. Some institutions are publicly owned, while others are privately run. A typical contract is one year, but not always. Under the initiative 'Project 211′, the Ministry of Education had a mission to build 100 universities in a push to elevate research standards and boost development in China. More

From @yTravelBlog


Air Rage: Passengers 'Quicker to Snap'
When it comes to air travel, just about everyone has a complaint, no matter which security line they use. Passengers are tired of long lines, baggage fees and last-minute delays. Airline employees and flight attendants could do without the cranky travelers who refuse to wait patiently, turn off cell phones or stay in their seats.
Sometimes that frustration escalates into "air rage" incidents that still disturb the friendly skies post-September 11. Reported instances of unruly passengers rose internationally about 29% between 2009 and 2010, following an estimated 27% rise between 2008 and 2009, according to the International Air Transport Association, which represents about 240 airlines worldwide. More

From @Heather_Poole


United Airlines ends coach preboarding for kids
As families prepare for air travel this coming Memorial Day weekend, United Airlines won't be offering early boarding to families in coach with small children. Joining a handful of other carriers, United made the policy shift in late April with little fanfare.
Previously, families with small children flying coach were allowed on aircraft before general boarding, a convenience for moms and dads trying to herd their kids across the friendly skies. More


Nova Scotia: Summer on the Authentic Seacoast
Summer is the perfect time to escape to the Nova Scotia Authentic Seacoast for a vacation getaway. Long summer days with cooling ocean breezes and warm evenings are ideal for exploring the coves, beaches and fishing villages that dot the 600 kilometres of shoreline on Chedabucto Bay. Special festivals, farmers markets and music events are an opportunity to come face-to-face with the culture, tastes and sounds of the Authentic Seacoast. And the fresh sea air and quiet create an atmosphere that restores the soul.
Here are our top 10 summer vacation getaway tips from the Authentic Seacoast 101 so you can experience the best Nova Scotia has to offer in our beautiful coastal region: More

From @GeekDad248


Nicaragua is the Best Kept Travel Destination Secret
Nicaragua is a young, multicultural country with an ancient landscape. Over the last century, it has been racked with dictatorship and revolution, but now it is emerging from the turmoil and is poised to share its distinctive natural features with visitors. Straddling Central America from the Atlantic to the Pacific, Nicaragua has jungle and rainforest... More

From @TravelMaestro


Transformers Ride "Best Ever" at Universal Studios Hollywood
I went to check out Transformers The Ride 3D yesterday with fellow bloggers and tweeters @TravelProducer and @JenFriel (for those who don't speak Twitter, Marianne Schwab and Jen Friel). We all walked out saying "BEST UNIVERSAL RIDE EVER!" More

From @LATravelWriter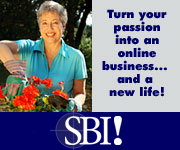 Marianne Schwab
TV Travel Show Producer
Best Travel Deals Tips

Back to Best-Travel-Deals-Tips Home Page
---
Post a Comment About This Topic?
Do you have a story, comment or travel tip to add about this topic? Please share it.