Travel News of the Week
Week Ending June 9, 2012

The first full week in June was packed with news in the world of travel. Here's a round-up of Twitter tweets, travel blogs and travel stories filled with travel tips and travel topics that include what you need to know about the latest apps to make travel easier, what airports have free wi-fi, tips on organizing your travel photos and so much more.
You may want to bookmark this page as you may want to refer back to these tips from time to time.



AAA Mobile Apps for Road Trips and More
Tripit it a pretty great app at keeping your trips organized, weather app, for sure! and currency exchange app. If your a member of AAA, you get lots of great services and discounts for travel. They also have some very helpful mobile apps you can download to your PDA. More

From @AAASoCal


How to Find Clean Restrooms When You Travel
Sit or Squat is an awesome app for finding clean restrooms. More

From @RickGriffin


List of Airports with Free WiFi
Many Airport authorities are adding Free Wi-Fi high speed internet access as an amenity for travelers. Some offer access in the entire airport while others may limit access to specified terminal or waiting areas. In addition, many airline club lounges may have their own free access available. More

From @_ppusa


Packing Outside the Comfort Zone - What to Leave, What to Take
I don't consider myself an over-packer. But when I showed up for an eight-day trip in a country (Jordan) and region (the Middle East) I've never been to with a bag twice the size of the ten other travel writers in my group, I figured I still had a few things to learn. Here's what I didn't need, what I could have used, and what I'm happy I didn't leave home without. More

From @sakirema1


Airline Complaints: An Open Letter to US Airlines
Dear US airlines, For years, I've respected you and liked you. However, things have been bothering me lately. So I need to share these airline complaints with you. When we first met, I thought you were polite, accommodating, and helpful. I really enjoyed traveling with you. However, you have changed.
You are now greedy, stressed, overworked, and care more about my money than you do me. To be fair, you have some positive qualities. People may not dress up to fly any more but at least you offer some cheap flights. We no longer have to deal with smoking on the plane. Your food tastes a lot better too (even though we pay for it now – more on that one later). More

From @budgettravelsac


How To Keep Your Travel Photos Safe, Secure and Backed Up
Ever lose all your photos because you've been robbed, had a virus, or you've deleted them by accident? I have and it's heartbreaking. I've learned through my mistakes and now take the backing up of my photos and data very seriously. It takes a little bit of extra work to backup your pictures but if the pictures are important to you then it's worth the effort. More

From @landlopers


Top Eleven Reasons to Use a Travel Agent
A David Letterman, tongue in cheek approach at why "use a travel agency". Hopefully you wail see both the humor and the "deeper meaning" As travel becomes more "unbundled" it becomes more complicated (read: fees for everything…including checking in, using the lavatory on airplanes, a "resort fee" for a resort hotel etc.) It is only going to get worse…so let someone else sort through it for me (and you)! More

From @ecuadorguide

There was a lot of travel news this week as the big summer vacation season begins. Feel free to share something I might have missed in the comments section below. Happy travels!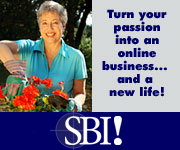 Marianne Schwab
TV Travel Show Producer
Best Travel Deals Tips

Back to Best-Travel-Deals-Tips Home Page
---
Post a Comment About This Topic?
Do you have a story, comment or travel tip to add about this topic? Please share it.
What Other Visitors Have Said
Click below to see contributions from other visitors to this page...

Peru - Machu Picchu Not rated yet
Peru - One must have seen Peru to believe it. To explore Machu Picchu, the eternal city which is declared one of the Seven modern Wonders of the World …