Travel News of the Week
Week Ending June 16, 2012

So much was going on in the world of travel in the week ending June 16th that I have a round-up of Twitter tweets, travel blogs and travel stories are filled with travel tips and travel news. This week, Cars Land opened at Disney's California Adventure to huge crowds, the USS Iowa made its historic final voyage and will now be a permanent museum and tourist attraction in San Pedro, China will open more areas of the Great Wall to tourists and much more.


You may want to bookmark this page as you may want to refer back to these tips from time to time.


World's Most Expensive Cities To Travel To
For a second year in a row, TripAdvisor released its TripIndex list of the most expensive cities for Americans, both abroad and at home. Like last year's list, TripAdvisor combined the costs for two travelers to have a one-night stay in a four-star hotel, one cocktail per person, a two-course dinner (with wine), and round-trip taxi fare. That's based on travel from June through August of this year.
The travel site looked at 48 of the 50 countries around the world that receive the largest number of international visitors, according to stats from the UNWTO. The site also looked at the 15 most popular cities across the U.S. More

From @HuffPostTravel


Beijing to Share More of Great Wall with Tourists
Chinese state media say two new parts of the Great Wall will be opened to tourists to meet high demand for one of the world's most famous tourist attractions.
Xinhua News Agency reported Saturday that Beijing's municipal government will open the Huanghuacheng and Hefangkou sections of the Great Wall to the public and expand the popular Mutianyu and Badaling sites in Beijing's northern suburbs. No specific dates were given. More

From @MalloryOnTravel


Cars Land Opens at Disney's California Adventure
I'm blogging this morning from Disney California Adventure, where the crowd of people who camped out over night is now inside the park and the grand opening ceremony has been completed. The much-anticipated Cars Land is now officially open, as well as the remodeled Buena Vista Street and the new Mad T Party night-time event.
Mater and Lightning McQueen in Cars LandYesterday, the park was only open to media and we had the full day to explore and check out the new rides. The imagineers have done a phenomenal job on Cars Land. You feel just like you've stepped into the movie set in Radiator Springs. More

From @LATravelWriter


Seven Travel Tips Everyone Should Know
Whether we traveled in Northern California or around the globe, I've learned a few things over the years that have helped my family and me to get the most out of our adventures. My hope is that these seven little travel tips will help you to have the same kind of wonderful adventures we've had, especially here in Northern California!
These are the travel tips I've learned to rely on from personal experience and trial and error. Many of them were learned the hard way - like when we left the one hundred degree heat of the Central Valley only to arrive at the sixty degree coastal tide pools in shorts and sans jackets, sweatshirts, or sweaters! More

From @DiscoverNorCal


5 Five Spots To Make You Want To Scuba Dive
I am not a Scuba-certified diver, and I may never be. Instead, I free dive and have been for about 13 years, mostly along the coast of California, and, most of the time, I have no interest in introducing tanks, tubes and pressure valves to the simple relationship I have with the water.
But Scuba technology grants access to a deeper world that as a free diver I, again, can only imagine. And I think that the magic of Scuba diving can be simmered down to one flat and obvious fact which an old friend and diving buddy once illuminated for me as we debated the pros and cons of air tanks: More

From @DuncanPaisley


USS Iowa Makes Historic Final Voyage
The most exciting thing for me and the battleship USS Iowa's final voyage today was that I was on board this historic trip. We started this brief final voyage at Berth 52 at the Port of Los Angeles in San Pedro, California. After six tug boats towed the USS Iowa into the main channel, we then traveled a short distance of about four miles but took the long way to the ship's new permanent home by first passing Berth 87 to stretch out its last journey. More


England's Royal Getaways
While all eyes are on London for the Diamond Jubilee and the Summer Olympics, here are a bunch of royal getaways that you don't want to miss. Each of the 5 getaways listed below are historically significant properties that allow guests to literally walk in the footsteps of royalty. More than a few show a shade of the royal family that many Americans have never seen -- green.
These are just a few places where you can experience living history, the best that England has to offer, just like royalty. More

From @HuffPostTravel


Is it Good or Bad to Look Like a Tourist?
"You can't possibly fool the natives that you are one of them, and fooling the other tourists is not the reason you are there, so why bother to be a "poser"? If you don't try to fake it, and act like a visitor who appreciates being there, including letting the natives know that you are interested in their home and you came here because you wanted to learn about it, then you will almost always have a better time than if you insist on trying to be self-sufficient – as if there is any book that could imbue you with the character of a native! More

From @Mobal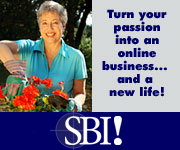 Marianne Schwab
TV Travel Show Producer
Best Travel Deals Tips

Back to Best-Travel-Deals-Tips Home Page
---
Post a Comment About This Topic?
Do you have a story, comment or travel tip to add about this topic? Please share it.