Travel News of the Week
Week Ending May 19, 2012

So much was going on in the world of travel this past week. Here's a round-up of Twitter tweets, travel blogs and travel stories that you'll find helpful with travel tips and travel news on topics that include the best airlines for redeeming award miles, new ways to keep track of award miles, how to travel the world by teaching internationally, the lowdown on work permits, plus a fun travel ghost story.
You may want to bookmark this page as you may want to refer back to these tips from time to time.


Best Airlines for Redeeming Miles
Ready to redeem your frequent-flier miles and reward points for a plane ticket? You'll probably get a seat on Southwest, but good luck with Delta, at least at the basic redemption level.
Southwest Airlines has the best availability of award seats among U.S. airlines on travel dates this year between April and October, according to an annual survey by IdeaWorks Co., a travel consultancy that made 6,680 queries on 23 airline websites testing availability. The worst among U.S. airlines: Delta Air Lines and US Airways. Those two had no seats available at the lowest mileage level on about two out of every three inquires, or worse. More

From @TheTripChicks


AwardWallet Keeps Track of Reward Programs
AwardWallet keeps track of your reward programs such as your frequent flyer miles, hotel and credit card points. Currently we are tracking a total of 21,262,658,477 miles and points for our members across 485 loyalty programs. More info on AwardWallet.com

From @TheTripChicks


The Traveler's Bucket List: World Travelers Share Their Favorite Destinations
Is it the history, the food, the people, the land? Is it that one special thing you just can't see anywhere else on the planet? Maybe. But above all, I think the greatness of a destination is decided mainly by the individual. Travel is very personal. The places we visit and enjoy reflect who we are. One person dreams of spas in Las Vegas, another longs to trek through the Himalayas. We're all different, and that's what makes our individual travel adventures so unique.
I asked some travel bloggers if they would share with us some of their all-time favorite destinations. More

From @yTravelBlog


Costa Cruises Outlines Plan to Refloat Sunken Concordia
Today Titan-Micoperi, the winner of the bid to refloat Costa Concordia presented their plan to remove the wreck from the coast of Giglio Island.
The operation will begin in a few days and is expected to take up to 12-months.
Operations will be divided into four basic stages: More

From @CruiseRadio


Travel the World By Teaching Internationally
Teaching is the perfect vehicle for travelling as you can either utilise the holidays for your trips or you can teach overseas. If you are a qualified teacher then you can work in an International school. I always find my placements on the teaching website www.tes.co.uk which also has a useful overseas forum. More

From @RunawayBrit


My Louisiana Ghost Story
In an unnamed house in an unnamed town in a state named after King Louis XIV, I met a ghost. We were never introduced properly – in fact, the housekeeper denied any and all ghosts the minute I walked in.
"Oh no, it's not haunted – at least I've never seen anything," she announced as she led me through the grand entryway and into the hallway dressed up with fall flower arrangements. More

From @WheresAndrew


Disney Sends Invites for Expensive Private Clubs
If the teeming, fannypacks-and-corn-dogs masses at Disneyland are too much for you - and you don't mind forking over an individual $25,000 initiation fee and $10,000 a year in dues to escape them - here's a glimmer of hope.
For the first time in a decade, the Southern California theme park is offering membership to its legendary Club 33, a private restaurant above New Orleans Square. According to the Orange County Register, Disney is sending embossed invitations to the first 100 people on the club's 800-name waiting list.
Members also will get access to 1901, a new private lounge named after the year Walt Disney was born. It's set to open June 15 at Disney California Adventure as part of a $1 billion makeover. More

From @transworldtr


The Lowdown on Work Permits Abroad
In this column I am focusing on the confusing and often misunderstood work permit, to help readers get a better idea about what these permits can and cannot do, and how to prepare yourself to get one in the country of your choice. More

From @TravelAnswerMan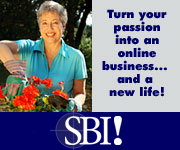 Marianne Schwab
TV Travel Show Producer
Best Travel Deals Tips

Back to Best-Travel-Deals-Tips Home Page
---
Post a Comment About This Topic?
Do you have a story, comment or travel tip to add about this topic? Please share it.