Travel News of the Week
Week Ending May 26, 2012

There was a lot happening in the world of travel the week ending May 26th. Here's a round-up of Twitter tweets, travel blogs and travel stories that are filled with travel tips, travel news and topics that include should pets be allowed in airline cabins, what airlines have the best in-flight meals, where to get an app to locate the lowest gas prices and much more.
You may want to bookmark this page as you may want to refer back to these tips from time to time.


Pets in Airplanes
Pets in Airplanes – Open Question About the Airline Industry. The news occasionally reports stories about pet dogs and cats that get loose in cargo holds of airplanes, or get sick, or even die while stowed during air travel. It's disturbing to contemplate, and may result in more people wanting to put their smaller pets in airline approved pet carriers and stash them under their airplane seats. Traveling with pets on airplanes is nothing new. But what does this mean for those of us who fly frequently (or even infrequently) and are allergic to dogs, cats, and other furry pets? I'm not allergic to cats, but a relative of mine is, and she recently sent me this email (edited for clarity):More

From @landlopers


The Best Airline Meals
The best airline meals rated by our favourite frequent fliers. Celebrity chefs are a hot commodity and airlines are noticing, so much so, that they're hiring them to revive their menus - and reputations. British Airlines is the most recent airline that has made a partnership with gastronomic genius, Heston Blumenthal (of famed restaurant Fat Duck) to create sky-high tasty delights like "Rillette of mackerel dressed on a pickled cucumber carpaccio with sour dough croutes." Airport dining is getting an upgrade, too. Toronto's most noted chefs from Mark McEwan (Bymark, One, North 44) to Rocco Agostino (Pizzeria Libretto, Enoteca Sociale) are bringing their flavours to the Toronto Pearson International Airport, transforming the dining landscape in the summer of 2013. More

From @Heather_Poole


App Steers You to Lowest Gas Prices
More than 30 million people will drive at least 50 miles over Memorial Day Weekend, according to results a survey from the AAA. No matter where they fill up their tanks along the way, they'll likely spend less money on gas than last year. National gas prices on Friday averaged $3.67 per gallon, down from $3.81 a year ago.
Those who still want to beat the average, however, can get some help from an app called GasBuddy. The app, which is available for both Android and iPhone devices, crowdsources gas prices and directs users to the stations where they're lowest. Watch a demo of the app in the video.

From @LoriMoreno


3 Best Kept Northern California Travel Secrets
You might find it hard to imagine that crowded California could possibly have any "undiscovered" places left, but it does! And one of the most isolated and rugged of those is The Lost Coast, 90 miles of NorCal coastline between Ferndale and Rockport.
Because no one has yet forged a coastal road through the intensely rugged terrain, The Lost Coast has remained undeveloped and untamed. And it couldn't be more dramatic or more beautiful! More

From @DiscoverNorCal


Travel Industry Poised For Busy Summer
As Gas Prices Fall
Even as prices climb and airlines pile on fees, travel industry watchers are predicting that Americans will vacation in huge numbers this summer. According to some experts, an uptick in travel may be due to worry fatigue: People are tired of putting off their vacations because of concerns about the economy. More

From @HuffPostTravel


Tips on How to Make a Great Travel Video
Travel Videos are becoming more prevalant out there in Travel Blogging Land. I've started to get into them, but because I have the attention span of a goldfish, I started out not knowing much about how to produce a decent Travel Video. But I contacted a friend of mine who's awesome at them – and he gave me some great Travel Video Production tips I'd like to share with you! More

From @TheTravelTart


How I Afford to Travel
I travel. A lot. The last few years I make anywhere from 7 to 10 international trips a year. I get a lot of people asking me how I manage to do it; no, I'm not rich, and yes, I fund my own travel. So how do I do it? The answer is multi-faceted, but REALLY SIMPLE: I have made travel a lifestyle and create opportunties to see the world using my abilities and resources.
I've decided to do a post resuming just how I can afford to travel so much and compiled some information that can hopefully help you to do the same. More

From @OneikaTraveller


CBP says 3000 People Use Global Entry Every Day
An Interview: CBP's John Wagner - Since its pilot launch in mid-2008, the U.S. Customs and Border Protection's Global Entry international trusted traveler program has enrolled about 650,000 travelers. CBP recently announced a reciprocal agreement with the United Kingdom, adding to existing deals with Canada, Mexico and the Netherlands, and seeks to expand the program to such other top frequent traveler destinations as Japan and South Korea. CBP executive director for admissibility and passenger programs John Wagner recently spoke with BTN's Lauren Darson about the current status of these agreements and other Global Entry updates. Wagner told BTN that Global Entry by the end of this summer would be a permanent program. More

From @cjmcginnis




My Best Travel Deals Tips website is a great resource for cheap hotels, 5-star vacations at 2-star prices, and so much more. Stop here often and check out our latest news. Feel free to browse through our topics to learn how to save on cheap hotels, take cheap vacations 9but that doesn't mean camping) and get the most out of every travel dollar.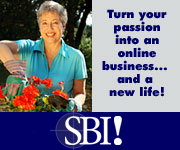 Marianne Schwab
TV Travel Show Producer
Best Travel Deals Tips

Back to Best-Travel-Deals-Tips Home Page
---
Post a Comment About This Topic?
Do you have a story, comment or travel tip to add about this topic? Please share it.