Travel Web Series
Tell Your Outrageous & Crazy Travel Story
Looking For Outgoing People for New Web Series
If you've ever dreamed of sharing your funniest, zaniest travel story with millions of people, now is your chance to do it!


I subscribe to HARO, which stands for Help a Reporter Out. Every day, I receive several emails from HARO requesting information for travel stories that are being assigned for TV, print, and internet. This one was so fun, that I wanted to share it with my Twitterverse, Facebook Friends and Fans, and of course, the Blog World. The deadline is QUICK, like menana QUICK, so I'm just cutting and pasting the details into the page. Good luck toward internet stardom!


Help A Reporter Out Summary
Summary: Looking For Outgoing Individuals to Tell Their Outrageous/Crazy Travel Story for new web-series.

Name: Matthew Nakamura msn.com

Email: query-26jg@helpareporter.net

Media Outlet: msn.com

Deadline: 7:00 PM PST - 1 June

MSN - Details to be Featured on New Web Series
MSN, along with the creator of THE BIGGEST LOSER are looking for outgoing and dynamic individuals who have an outrageous travel story that they want to share with America on a brand newweb-series! This can be anything from a memorable flight or airport story, to a hotel or rent-a-car mishap that turned out to have a happy ending with the help of an understanding staff member! We are open to any and all travel stories, so if you have a crazy story that involves a plane, train, automobile, or hotel that you love to tell your friends, this is your chance to share it with America! Please email Matthew Nakamura with your contact information and a write-up of your story at query-26jg@helpareporter.net.


Requirements:
New York, Los Angeles, and Atlanta residents PREFERRED, but open to hearing from anybody! 18 years old and older.


So if you have a great travel story and want to reach for internet stardom, what are you waiting for? Contact Matthew Nakamura at the email above as soon as you can and good luck!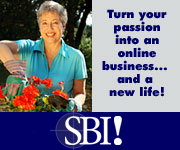 Marianne Schwab
TV Travel Show Producer
Best Travel Deals Tips

Back to Best-Travel-Deals-Tips Home Page
---
Post a Comment About This Topic?
Do you have a story, comment or travel tip to add about this topic? Please share it.