Vacation Packing Tips
From Twitter's @TravelProducer
I have a confession to make. Although I've traveled to over 25 countries and over 35 states in the U.S., I am not an expert at packing a suitcase. I'm not the worst packer in the world, but for someone with my travel experience, I'm certainly not the best. So why should you even read my vacation packing tips? Because although I don't consider myself an expert at this, I'm still "smarter than the average bear" since I've had a lot of experience and ways to figure out the hits and the misses when it comes to vacation packing tips.
I do have an expertise at packing for the three-day/two-night trip. That's an easy one. Why? Because seriously, there's not too much that you can forget to pack that will ruin a short getaway. You know you have limited activities and if it's a business trip, then it's even easier because you only need a couple of wardrobe options. Don't get me wrong, I do have lots of great packing tips and practice most of them, but my biggest challenge on vacation packing tips comes when I take a trip that lasts more than three days and two nights.



Recently I participated in a fun event with lots of fun travel peeps on Twitter called #TNI, or Traveler's Night In. Every Thursday @ 3:30 p.m. ET people from around world get together to chat about travel during this ZipSetGo.com-hosted weekly tweetup. Each week, the organizers choose a fun topic and then a 10-Question Q&A ensues. Tweets fly faster than a white-throated needletail (a.k.a. the fastest bird on Earth) as everyone joins in the Twitter conversation. This particular #TNI was all about packing, luggage, and the art of getting to your destination.
At the end of the tweet-fest, I saw a tweet mention that read, "Congratulations @TravelProducer, you've just won a Hartmann carry-on from @HartmannLuggage."


[Photo: Hartmann Luggage 21" Expandable Mobile Traveler®
from Packcloth Collection.]
I thought, "Wow! I didn't even know there was a prize," but this is pretty darned exciting. A couple of weeks later, the most gorgeous piece of luggage I've ever owned arrived. Hartmann Luggage calls it their 21" Expandable Mobile Traveler® from the Packcloth collection. I usually just buy the cheap stuff since the airline baggage handlers are so hard on my luggage when I travel, but it looks like I am now the proud owner of the ultimate carry-on that will last me a lifetime. I love that it's extremely lightweight, stain resistant and even water repellent, not to mention stylish. Plus I'm most impressed with the quality. If you don't know about Hartmann Luggage, and I didn't prior to receiving this carry-on, they've been around for nearly 150 years using the finest materials and craftsmanship to make their amazing suitcases. I love mine!
On #TNI you only get 140 characters to answer questions, but I thought I'd take the questions and answer them with a few more specifics. Here are my vacation packing tips, secrets and confessions: The good, the bad, and the downright ugly.

Q1. How do you pack? Cram or organized? If it's a business trip, I'm generally very organized. Since I've had to travel at a moments notice for a long time in my career, I always have a suitcase ready to go. For me, that means my toiletries are all organized so I all I have to do is pop in some clothes for an overnight or three-day business trip. I am particular about toiletries and have small bottles of products I use at home since, as a girl, I don't want a bad hair day because of a new hotel shampoo and/or conditioner I'm using. I'm very brand preferential so I pick up travel sizes of my favorite brands too, but not all of them come in travel sizes so I have small travel size bottles I fill with my everyday shampoo, conditioner, etc.
When it comes to vacation packing tips or any trip more than a three-day getaway, it's a completely different scene. I make a huge list of everything I'm going to take (especially if it involves international travel) and have a checklist for my carry-on and a checklist for my checked luggage. I confess that I stress about packing for these long trips and initially will over pack. I marvel at those people who are great at traveling for two weeks with a carry-on and a backpack. I probably could do that if I had to, but I like some additional creature comforts when I travel.
My nightmare has been on a couple of occasions where I have a business trip immediately preceding a vacation as there are so many heavy duty carry-on items I must take with me (i.e. laptop, videotapes for broadcast, etc.) If possible, I'll Fed Ex any business items back to my office after the broadcast to lighten my load but before I get on my flight for vacation however the first leg of the trip is not a pretty site in the luggage department.


[Photo: My Actual Hartmann Carry-On Luggage I Won at #TNI.]
Q2. What's in your carry-on? Laptop, Cellphone, Change of Clothes (just in case luggage is lost), neck pillow (inflatable) slippers for the plane, mp3 player, OTC medicine for cold and flu, and chewing gum (so my ears don't pop – I hate gum otherwise).
Q3. Your must-have item when traveling? Since there is nothing worse than getting sick on-the-road, I carry a complete kit of American OTC products to prevent (or treat) an illness when I travel: Oscillococcinum (flu prevention), a 3-day supply of Vitamin C (Thirty 1000mg tablets) to cut the duration of a cold in half (works EVERY time), Vick's Sinex, Melatonin, Tylenol, anti-bacterial hand wash, Clorox wipes, band aids, alcohol swabs. Although domestically you can pick up these items at almost any drugstore, I don't want to spend time shopping for these items if I get sick on the road. Internationally, these items are essential since most countries will not have the OTC meds in English. This happened to me once in Paris when I got the flu and I vowed, "Never again."

Q4. Suitcase Diet: What do you leave behind when you travel? Shoes. I learned early on to keep it light on the shoes because they weigh a lot. I wear my heaviest or bulkiest pair (usually my tennis shoes) when I travel. I absolutely hate the look of wearing tennis shoes, but your feet sure love it at the end of a long travel day.
Q5. Biggest luggage disaster while traveling? I've been fairly lucky in the luggage department. The worst was when my clothes arrived wet in London because I think the luggage got wet during a snow storm in Detroit and the luggage sat on the tarmac before they loaded the plain. If that's the worst thing that's happened, then I'm lucky. VERY lucky.

Q6. What luggage features can you not live without? In today's travel world, your luggage must have rollers and must be light weight without ANYTHING packed inside it. When airlines are not just charging fees to check one bag, but overages if your suitcase weighs over 50 pounds, then buying a light piece of luggage will save you in the long term. This includes carry-on luggage especially if you travel internationally where the airlines (like Swiss Air) weigh your carry-on luggage and make you check anything over 17 kilos (about 35 pounds).
My carry-on bags are generally heavy because I have my laptop inside, electrical converters (internationally), reading material, etc and I transfer my heaviest items to the carry-on so my checked baggage doesn't go over 50 pounds. This is where a Kindle or Nook makes sense as it cuts down on weight (I just purchased a Nook). Did you know there was a day in travel history (less than five years ago) when your checked luggage could weigh 70 pounds a bag (and it was included in the price of the ticket)?

Q7. Do you prefer to check luggage or carry-on? I prefer to carry on when I can but the TSA liquid rules ruined that for me especially for longer trips. I now have a TSA friendly liquid pack so I can use a carryon for short getaways. Since I generally fly Southwest though, it's no big deal to check a bag, or check TWO bags, because my bags fly free on Southwest!


Q8. TSA-banned item you wish you could still carry-on?
WATER. It's a ridiculous that you can't carry bottled water through TSA especially if you're willing to drink it in front of the TSA guards. I was traveling from Barcelona to Los Angeles through Zurich and had not been outside of a secured area to make the transfer. I was shocked to discover that we had to go through security again after I had spent about $10 bucks on water for my long international flight in Barcelona.
The Security personnel treated me as though I was a criminal when I proceeded to drink my water instead of having them throw it away. It was ludicrous. Not to mention that airport kiosks and vendors price gouge travelers when it comes to water. If you can't bring the item through security, they shouldn't be able to price gouge. High on the list of things that make me go G-r-r-r-r-r. I usually bring empty water bottles through TSA and fill them up at the water spouts at soda machines or water fountains, although the germ phobe in me isn't so crazy about this economic option.
Q9. How does your luggage reflect your personality? My luggage is organized, blends in with others but has a unique accessory so it stands out in a crowd. It's efficient, sturdy and dependable. Boring, I know.



Q10. Best vacation packing tips for travelers? First, I'm a Girl Scout so I believe in always being prepared. Although I struggle to be more efficient at packing, I do have some good vacation packing tips and tricks up my sleeve.
Choose lightweight luggage. When it comes to choosing your luggage, choose something lightweight. Many suitcases weigh five to eight pounds BEFORE you put anything in them. When you can only check 50 pounds, this is a huge factor.
Always remember that less is more. Maximize your wardrobe options by packing no more than three or four colors and then mix and match to achieve different looks. Adding some accessories will also help maximize your wardrobe.
Use Ziploc bags to organize your suitcase. I pack a lot of items in Ziploc bags. This is helpful especially for various undergarments, socks, and miscellaneous loose items. It gives me easy access when I'm literally living out of my suitcase on a trip and it helps keep my suitcase organized.

Purchase Ex-Officio Travel Underwear. There are new undergarments that are made specifically for travel so you only need to bring 2-3 pair since you can wash them out easily in the hotel bathroom sink and they're made of material that dries quickly. The packaging reads, "17 countries. 6 weeks. One pair of underwear. (OK, maybe two.)" So I purchased two pairs. They even have disposable travel undergarments, but I think that's silly.
Roll your clothes, don't fold them. Now, I've certainly used the "rolling your clothes" trick to pack a lot in my suitcase and that works really well. However, on long trips, I'll place rolled items in the suitcase on the bottom and stack all my shirts flat on top of each other and then make one fold on five to ten shirts (depending on the length of my trip). This saves on wrinkles and makes it surprisingly easy to pull out of the suitcase and slip a top out as needed.
Dry cleaner bags reduce wrinkles. If you want to keep items from wrinkling, then use the plastic bags from your dry cleaning and pack that between your clothes. You can also roll your clothes in the plastic and it will minimize wrinkles.

Pack a travel steamer. If you have to, then pick up a travel steamer from a company like Brookstone, but understand that even the cool travel sizes weigh several pounds. I use these occasionally on international trips or cruises where I have to have a varied wardrobe and I know I won't have access to an Iron. Almost any 4-star hotel or above will have irons in the room. I've also seen them in 3-star hotels too.
Go light in the shoe department. Only pack one pair of shoes and pack a pair sandals to double as slippers. Today's travel is very casual so unless you're 100% positive that black-tie cocktail parties are part of your itinerary, leave the Carry Bradshaw shoe wardrobe at home.
Pack a mini-medical kit. Finally, as I mentioned above, there is nothing worse than getting sick on-the-road, I carry a complete kit of American OTC products to prevent (or treat) an illness when I travel: Oscillococcinum (flu prevention), a 3-day supply of Vitamin C (Thirty 1000mg tablets) to cut the duration of a cold in half (works EVERY time), Vick's Sinex, Melatonin, Tylenol, anti-bacterial hand wash, Clorox wipes.


What makes bags cry? Watch this video and find out:
Whether you are a frequent traveler or only take an occasional trip, I hope you've enjoyed my vacation packing tips Q&A with questions courtesy of #
TNI, or Traveler's Night In
. You can also check out some tweet highlights of the packing Q&A from other tweeters at
zipsetgo.com
. If you're on Twitter and love to travel, join us on Thursdays.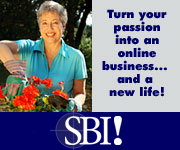 Marianne Schwab
TV Travel Show Producer
Best Travel Deals Tips

Back to Best-Travel-Deals-Tips Home Page
---