Cruise Vacations:
Ten Hidden Costs of a Cruise Ship Vacation
(continued)
7. Casino Gaming:
Cruise vacations almost always involve shipboard casinos and they are more popular then ever. Make sure you set a spending limit as to how much you wish to risk and leave if you lose it all at the tables or slots, or avoid the casino altogether.

8. Laundry: As at land-based resorts, the laundry and dry cleaning charges on cruise vacations can be expensive (approximately $2.50 to $3.50 to wash a T-shirt or jeans, for instance). You should check to see if there is a self-service launderette and use it if possible(typically, washing and drying one load of clothes comes to about $2 - $3).
Savings Tip: I have found that on long a cruise, the laundry is a huge convenience and well worth the minimal cost since if I pack less, I can save on not paying extra luggage fees, and my bags are lighter and easier to schlep making me less stressed when I travel. You can also pack a travel size laundry and do a hand wash for lighter items to save on cruise ship laundry costs.






9. Photo Souvenirs: For cruise vacations, it's easy to go a little out of control with ship board souvenirs especially when it comes to photos. Your photo will snapped by the ship's photographer from the moment you arrive, at every port, every formal dinner and until you disembark. Purchasing the photos can be very tempting and some are fantastic, but make sure you plan a photo souvenir budget between $50.00-$150.00.


Vacation Photos: 10 Tips for Better Travel Photos


Don't forget to record your vacation adventures with photographic evidence of your good times. Your vacation photos are the best souvenir of any trip. I don't know about you, but I used to come back from trips with terrible photos so don't let this happen to you. Check out 10 Tips to Take Better Photos on Vacation. I have advice on not only how to take better photos, but also what's the best camera to buy, too.

10. Fuel Surcharges: In 2008, just about every cruise line (including mainstream cruise lines and most niche cruise lines) responded to the escalating cost of fuel by levying fuel surcharges on cruise trips. As the price of a barrel of oil dropped in the fall, every line removed the charges. Most cruise lines will reserve the right to levy these charges if the cost of fuel rises rapidly.


With all the hidden costs of cruises, I do believe that cruise ships are a great value for a vacation due to the all-inclusive nature of cabin, food and transport to exotic ports of call.
By knowing the hidden costs in advance that can cost you big bucks, you can hopefully avoid big surprises on your vacation budget.
So when you book your cruise ship vacation, just remember to plan for some of these extras. I also have some important additional travel tips for First Time Cruisers before you book your cruise.

Cruises are still an amazing vacation value for the dollars you spend and locations you visit. I think cruises can be a wonderful
experience and hope you will too!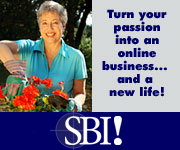 Marianne Schwab
TV Travel Show Producer
Best Travel Deals Tips
---
Return to Back to Cruise Vacations - Planner
---
Cruise Vacations:
Is a Cruise Ship Vacation for You?
Five Travel Tips for Booking Shore Excursions
Tipping Guidelines for Cruises
Ten Travel Tips for Staying Connected Abroad

Travel Advice:

Tips for Booking Travel Online
Credit Card Reward Programs & Travel Loyalty Programs:
Your Ticket to Free Vacations
Travel Technology: How Smartphones are Changing How You Travel

Travel Resources:

Embassies & Consulates - Find an Embassy
Tourism Offices - U.S. & Around the World
Back to Best-Travel-Deals-Tips Home Page
---