Credit Card Reward Programs
& Travel Loyalty Programs:
Your Ticket to Free Vacations
(Page 6 of 6)
Travel Reward Programs on Steriods
Now if you really want to synergize the power of your reward programs and get the most bang for your buck out of your credit card reward programs, airline frequent flyer programs, hotel loyalty programs, and car rental loyalty programs, then you need to combine these programs with a great travel club that has amazing deals. This is really leveraging for maximum travel benefits, discounts, and savings. I use a lot of my reward points for airline flights to cheap vacations because right now, airline tickets are rather expensive. So if I get a great deal on a DreamTrip to Cozumel or Cancun for just $279 per person for five days at an all-inclusive five-star resort, I'll use airline miles to get there for free. That's the power of multiple leverage to take amazing five-star vacations at two-star prices.
I have found a travel company, World Ventures, that offers a vacation travel club product called DreamTrips Memberships . These are not budget trips in crummy hotels either as I've seen a lot of travel deals where the accommodations are usually not to my standards
on a lot of cheap travel deals. These are literally dream trips at cheap vacation prices. If you take my travel advice and become a member of the DreamTrips Travel Club , you can take cruises for as little as $9.99! I am not kidding. Before you go, "Wait a minute," understand that all cruise prices are listed without port fees and taxes. The total price on the $9.99 sizzle deal cruise which is texted exclusively to DreamTrips Members was just $169.99 per person with port fees and taxes...still an amazing travel deal on a cruise.
Since becoming a DreamTrips Member, I've personally taken three DreamTrips including a $99 Cruise to the Bahamas with an ocean view room (photo above), an 8-day Mediterranean Cruise for $669 with a balcony suite, and an amazing Jamaican Epicurean vacation with cooking classes, wine-tasting classes, water sports, meals and spa treatments at a four-diamond resort for $599. These are not cheap trips but amazing value vacations with a wonderful social community of friends that love to travel. I became a DreamTrips member and I'm having a blast .


So take my travel advice and leverage the money you're already spending by participating in credit card reward programs and travel loyalty programs and synergize your travel deals and travel rewards with a great travel club. Discover a world of ways to see the world.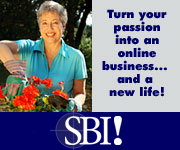 Marianne Schwab
TV Travel Show Producer
Best Travel Deals Tips

---
Back to Best-Travel-Deals-Tips Travel Advice

Travel Advice:

Tips for Booking Travel Online
Travel Technology: How Smartphones are Changing How You Travel

Cruise Vacations:

Is a Cruise Ship Vacation for You?
Five Travel Tips for Booking Shore Excursions
Tipping Guidelines for Cruises

Travel Resources:

Embassies & Consulates - Find an Embassy
Tourism Offices - U.S. & Around the World
Back to Best-Travel-Deals-Tips Home Page
---